From the Editor's Desk (17)
One of the things we try to do at ABR is to note each month a sample, however small, of some of the best publishing from overseas – especially works that are unlikely to be reviewed extensively, or at all, in this country (beyond the learned journals, if they bother with them). Many significant titles that pop up in TLS, Harper's, LRB and NYRB go unreviewed in Australia – largely because stock is limited, and review copies hard to come by.
Fortunately, our friends at Inbooks in Sydney were prompt in sending us a copy of an outstanding 2011 publication from Yale University Press, many of whose quality publications we review in ABR. The book is Alfred Kazin's Journals, selected and edited by Richard M. Cook, who happens to be Kazin's biographer (2007). I was delighted when Sydney critic Don Anderson – a long-time contributor – agreed to review both books. We're setting it now, for the April issue.
Kazin, who lived from 1915 to 1998, is hardly a household name, but he was (almost) in America in the 1950s and 1960s – one of the most influential critics and 'public intellectuals'. Perhaps the Journals, in particular, will revive his posthumous fortunes and steer readers towards other books by Kazin, notably his memoir A Walker in the City (1951), which Don Anderson rightly commends in his article.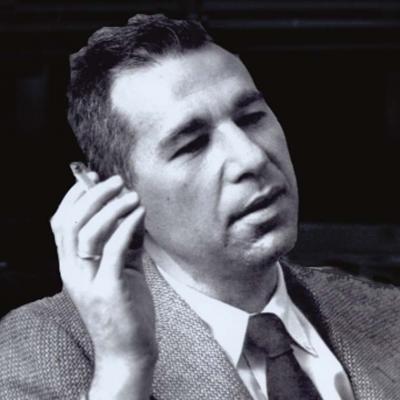 The Journals are funny, and often epigrammatic. Try this zinger about that other sage-diarist, Edmund Wilson: 'EW thinks he is writing history whenever he sits down to his diary.' Kazin is consistently illuminating about the American moderns (Faulkner, Hemingway, Dos Passos, etc.), and deeply acute about American literary 'exceptionalism'. See a long series of apophthegms from 15 September 1952, culminating in 'America – an earthly paradise projected out of the heart of man, and not within it, and so doomed always to magnetize, to be compared, and to disappoint.'
Kazin, a few weeks later, is withering about his own literary pretensions:
What a monster it is, then, this being not a writer, a thought-bearer, but a WRITER, quoted on the jackets of the latest books, much sought-after by summer workshops, an object of mystery, a perpetual mode of unbelief to the vulgar – "and do you write under your own name?" as if most of us wrote for any purpose other than publicising your own name! (6 October 1952).
But how many copies of Alfred Kazin's Journals will end up on Australian bookshelves? A hundred? Fifty? In your dreams, probably. Which would be a shame, for they strike me as being among the best journals of the second half of the twentieth century – sharp, luminous, candid, questioning – a necessary book (that rare category).
Late last year, after hearing Robert Dessaix's remarkable Seymour Biography Lecture at the National Library, I was struck by this beautiful, apropos passage from Kazin's journal of 16 February 1964:
There is a self, a Me, whom I race against. A Me whose identity is given only by Others – childhood influences, contemporary fashions, the setting of the family, of the job, etc. This Me still gives itself marks, still counts progress by going from test to test ... And meanwhile I, the rational and contemplative and self-fortifying I, sees things that don't appear in the test. This I wants a breakthrough; this authentic self wants to be free of the self that can only race, succeed or fail. Isn't this really why I want to write this book, to let the 'real' self come through at last? The thinking, free self whose best insights are so often an astonishment?
Tomorrow I'm off to Adelaide Writers' Week to introduce Robert Dessaix, who will repeat his Seymour Lecture, which is entitled 'Pushing against the Dark; Writing about the Hidden Self', and which we will publish in our April issue (I've been editing it today – all 7000 words of it – always a pleasure with Dessaix). Now Adelaide will have a chance to enjoy (and be moved by) this funny, pointed, and surprisingly candid account of one man's oscillations between memoir and fiction, and his deeper, far from comfortable reasons for writing in the first place.
Roll up in astonishment, to paraphrase Kenneth Tynan on Marlene Dietrich's New York début.
Each year we honour the great Australian poet Peter Porter (1929–2010) through our poetry competition – and in the process generate much new poetry. This year we received almost 800 poems in the highly alliterative Peter Porter Poetry Prize. This is almost twice the number we received last year – a measure of the growing popularity of the Porter Prize and, one suspects, of the recent and most welcome return of poetry to the spotlight, through major anthologies, websites, residencies, and specific professorships.
Not all of the entries were specifically written for the Porter Prize, but most of them were. ABR is proud of its role in fostering so much new poetry, and committed to its broader coverage of Australian poetry through cogent reviews, occasional essays, and the inclusion of several new poems each month. Apropos which, we welcome submissions from poets, whether new or established.
Our judges this year are Judith Beveridge and David McCooey, both of whom have long reviewed for and contributed poems to the magazine. David and Judith have shortlisted five poems, all of which appear in our March issue. The shortlisted poets are Anne Elvey, Michael Farrell, Toby Finch, Gareth Robinson, Gareth Robinson, and Annamaria Weldon.
Toby Fitch's long and wonderfully dry typographical poem 'Oscillations' posed some challenges when we designed the March issue. I hope you like the way we've presented it.
We look forward to naming the winner in the April issue. He or she will receive $4000. And rest assured, the Porter Prize will be on again later this year.
Peter Rose
Editor
Australian Book Review
From time to time I'm asked what I look for in our reviewers – apart from wit, fleetness, and excellent grammar, that is. Well might a prospective reviewer ask, because the craft of reviewing is not one that is often discussed, or taught, or analysed. You're on your own: a one-person, low-income cottage industry, a hostage to your telephone and computer, as I have written elsewhere.
To introduce this new feature on our website – which will include regular posts from all of the ABR editors (we happy few) – we thought it might be helpful to revise our earlier list of things we look for in new reviewers.
ABR is serious about introducing bright new critics to our readers. Our commitment to publishing about 250 writers each year in our ten issues is unwavering. We think of our relations with our contributors as creative partnerships.
We hope the informal desideratum below will encourage newcomers to think about writing for ABR or for the host of quality periodicals we have in this country.
Advice for new reviewers
familiarise yourself with the magazine/newspaper and its tenor and house style
be sure that you really want to write for a particular magazine; that it suits your own style and aesthetics (there are plenty of other ones around)
most editors welcome polite requests to review particular books; but don't expect immediate replies and don't be downcast if they say no
when you are starting out, don't expect to be offered the new Garner or Carey, or the latest biography of Tolstoy; bide your time
when an editor offers you a book (usually by email), reply to her promptly
don't feel obliged to accept every book that's offered to you: be sure that the book is right for you, and that the commission is practicable
magazines such as ABR usually give reviewers at least three weeks with a book, but sometimes they need reviews of certain works (e.g. major and/or embargoed books) within a week or less; newspapers tend to work with shorter time frames
be realistic before agreeing to review something by next Tuesday; does it suit you? Is it feasible?
editors appreciate candour; it won't harm your chances if you decline a book now and then (though don't knock back six books in a row)
if you feel uneasy about reviewing a particular author, for whatever reason (love, hate, indifference, total unfamiliarity, etc.), ask for something else
decline books by authors with large oeuvres with which you are totally unacquainted
if you do accept a book by an author you haven't read, acquaint yourself with other works by that author
reviews of major authors that fail to cite any of their earlier works are often inadequate and unpersuasive
don't hesitate to enlist literary references, allusions, and aphorisms to enliven your argument
read the book closely, and read it more than once; it shows if you haven't
heed the brief and the agreed length and deadline
give prompt notice of any likely delay
bring individuality and stylishness to the review
lateness and infelicitous prose are guaranteed to shorten your career as a reviewer
editors relish wit and irony – though not the comedy festival kind
avoid the perpendicular pronoun; a review is not autobiography
demonstrate literary competence, good grammar, and confidence with the subject matter
if you really like – or dislike – a book, say so, and say why; don't be coy or overly circumspect
show due but not limitless respect for established authors
syntax is a wonderful resource, infinitely supple; employ it artfully
we don't all have to write the same way
watch those adverbs, superlatives, and exclamation marks
if a sentence is making you seasick with its undulations, shorten it
before submitting your review, read it aloud to yourself or someone whose judgement you trust; it's amazing what you will pick up
if you submit timely, literate, well-proofed manuscripts, you'll be amazed by how much work comes your way
remember, most magazines and newspapers have limited editorial resources and editors don't have time for two-hour edits
demonstrate a sense of an 'organic' review, i.e. one emerging from careful appraisal, rather than from preconceptions or publicity material
write reviews that are small works of art, not just consumer tools
with major books, ones that have been reviewed extensively in the newspapers, submit reviews that add to our understanding of the book – not just repetitious codas to or echoes of earlier reviews
with fiction, don't rely on plot descriptions and never give away the dénouement
everyone needs to be edited, even editors; respect their craft, their experience
that said, if you disagree with changes or corrections, say so
no hissy fits!
Peter Rose
Editor
Australian Book Review