One of the things we try to do at ABR is to note each month a sample, however small, of some of the best publishing from overseas – especially works that are unlikely to be reviewed extensively, or at all, in this country (beyond the learned journals, if they bother with them). Many significant titles that pop up in TLS, Harper's, LRB and NYRB go unreviewed in Australia – largely because stock is limited, and review copies hard to come by.
Fortunately, our friends at Inbooks in Sydney were prompt in sending us a copy of an outstanding 2011 publication from Yale University Press, many of whose quality publications we review in ABR. The book is Alfred Kazin's Journals, selected and edited by Richard M. Cook, who happens to be Kazin's biographer (2007). I was delighted when Sydney critic Don Anderson – a long-time contributor – agreed to review both books. We're setting it now, for the April issue.
Kazin, who lived from 1915 to 1998, is hardly a household name, but he was (almost) in America in the 1950s and 1960s – one of the most influential critics and 'public intellectuals'. Perhaps the Journals, in particular, will revive his posthumous fortunes and steer readers towards other books by Kazin, notably his memoir A Walker in the City (1951), which Don Anderson rightly commends in his article.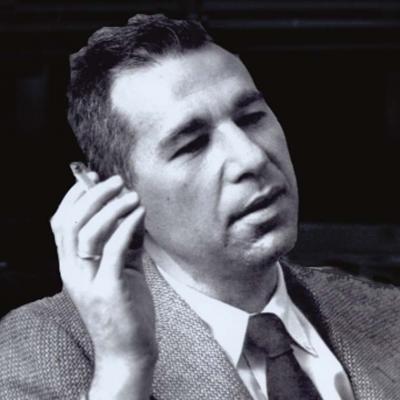 The Journals are funny, and often epigrammatic. Try this zinger about that other sage-diarist, Edmund Wilson: 'EW thinks he is writing history whenever he sits down to his diary.' Kazin is consistently illuminating about the American moderns (Faulkner, Hemingway, Dos Passos, etc.), and deeply acute about American literary 'exceptionalism'. See a long series of apophthegms from 15 September 1952, culminating in 'America – an earthly paradise projected out of the heart of man, and not within it, and so doomed always to magnetize, to be compared, and to disappoint.'
Kazin, a few weeks later, is withering about his own literary pretensions:
What a monster it is, then, this being not a writer, a thought-bearer, but a WRITER, quoted on the jackets of the latest books, much sought-after by summer workshops, an object of mystery, a perpetual mode of unbelief to the vulgar – "and do you write under your own name?" as if most of us wrote for any purpose other than publicising your own name! (6 October 1952).
But how many copies of Alfred Kazin's Journals will end up on Australian bookshelves? A hundred? Fifty? In your dreams, probably. Which would be a shame, for they strike me as being among the best journals of the second half of the twentieth century – sharp, luminous, candid, questioning – a necessary book (that rare category).
Late last year, after hearing Robert Dessaix's remarkable Seymour Biography Lecture at the National Library, I was struck by this beautiful, apropos passage from Kazin's journal of 16 February 1964:
There is a self, a Me, whom I race against. A Me whose identity is given only by Others – childhood influences, contemporary fashions, the setting of the family, of the job, etc. This Me still gives itself marks, still counts progress by going from test to test ... And meanwhile I, the rational and contemplative and self-fortifying I, sees things that don't appear in the test. This I wants a breakthrough; this authentic self wants to be free of the self that can only race, succeed or fail. Isn't this really why I want to write this book, to let the 'real' self come through at last? The thinking, free self whose best insights are so often an astonishment?
Tomorrow I'm off to Adelaide Writers' Week to introduce Robert Dessaix, who will repeat his Seymour Lecture, which is entitled 'Pushing against the Dark; Writing about the Hidden Self', and which we will publish in our April issue (I've been editing it today – all 7000 words of it – always a pleasure with Dessaix). Now Adelaide will have a chance to enjoy (and be moved by) this funny, pointed, and surprisingly candid account of one man's oscillations between memoir and fiction, and his deeper, far from comfortable reasons for writing in the first place.
Roll up in astonishment, to paraphrase Kenneth Tynan on Marlene Dietrich's New York début.