Munich to Berlin: Art, music, & literature
Australian Book Review in Germany
June 2–15, 2018
ABR's third international cultural tour, in partnership with Academy Travel, took us to Germany. Once again the tour was led by Peter Rose, ABR Editor and CEO, and Christopher Menz, ABR Development Consultant and former gallery director. The two week tour commenced in Munich at the beginning of June and then headed north, visiting Bayreuth, Weimar, Dresden, and Berlin where it concluded. It was a great success with a marvellous itinerary that included walking tours and visits to art galleries, museums, and libraries, as well as taking in opera and musical performances, capped off by major literary event at the Australian Embassy in Berlin. The highlights were many but included visits to the Glyptothek, Alte, and Neue Pinakotheks in Munich; Goethe's House and the Duchess Anna Amalia Library in Weimar; and the magnificent collections and buildings of Dresden (including the rebuilt Frauenkirche) and Berlin. Among some great opera performances, we were fortunate hear Simone Young twice, first conducting Janáček's From the House of the Dead in Munich and then a superlative Tosca, staring Elena Stikhina, in Berlin. Other musical highlights in Berlin were Offenbach's Bluebeard at the Komische Opera and a concert by the Berlin Philharmonic in Simon Rattle's final season, which included the world première of Notturno inquieto by Brett Dean. During the final week, the Australian Embassy in Berlin hosted a special literary event 'Australians in Germany – A Cultural Exchange' at which writer Anna Funder and artist Brook Andrew were in conversation with Peter Rose. Around one hundred guests enjoyed the stimulating exchange and the Embassy's hospitality.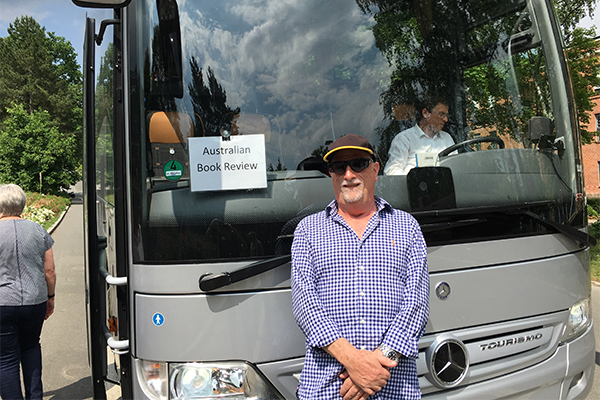 Ian Dickson and the official Australian Book Review bus.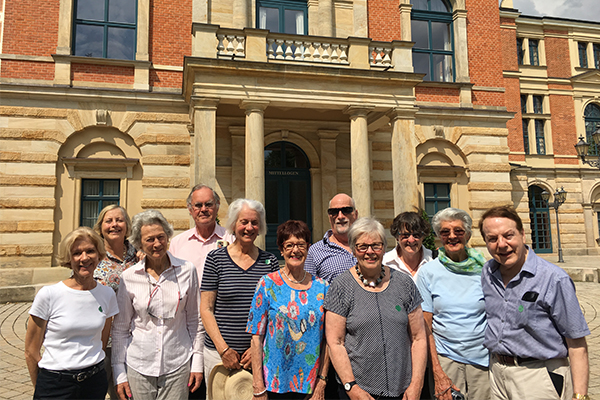 The tour group outside the Bayreuth Festspielhaus.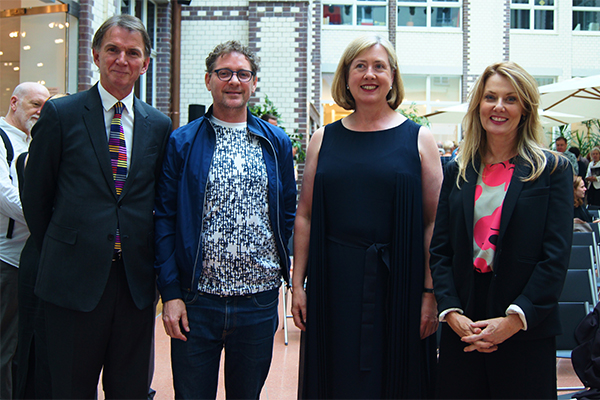 Peter Rose, Brook Andrew, ambassador Lynette Wood, and Anna Funder at the Berlin embassy.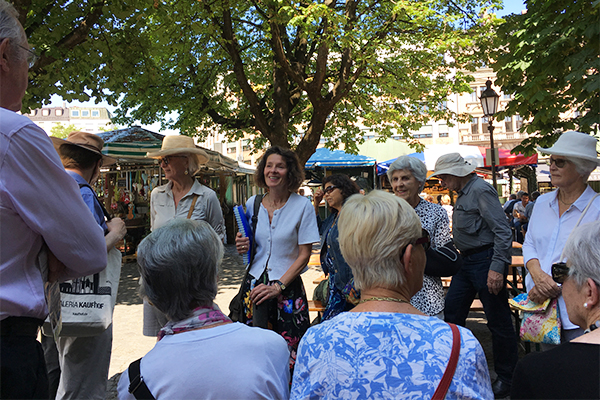 A walking tour through Munich.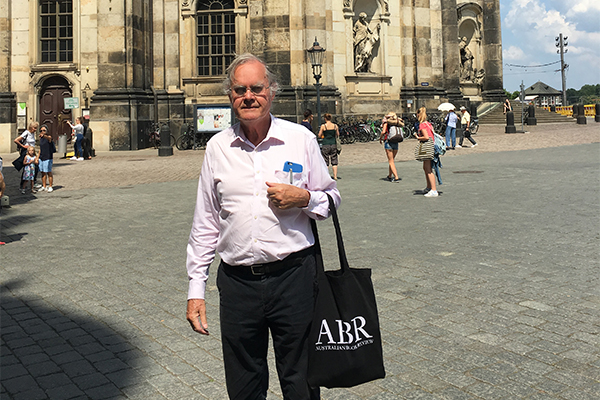 Peter McLennan sporting exclusive ABR merchandise in Dresden.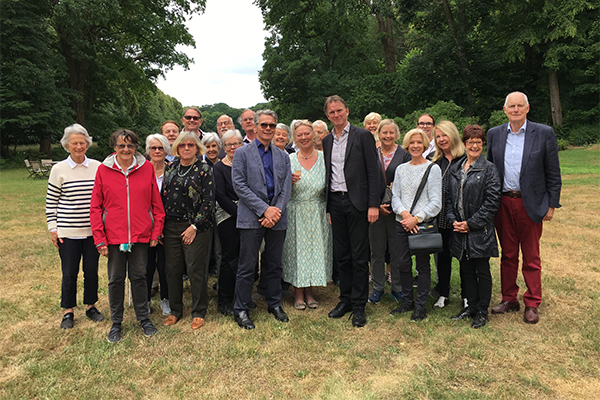 A final shot of the group.