Australian Book Review in the United States
Australian Book Review's seventeen-day US tour – led by Peter Rose and Christopher Menz – took us from Washington, DC to New York City. It was the first of its kind undertaken by the magazine. Our aim was to take ABR on the road with a party of keen readers and supporters. The tour began at the Australian Embassy in Washington, where the Editor was in conversation with Geraldine Brooks (newly gonged at the Ambassador's residence an hour earlier) and Anna Funder, before a capacity audience.
Along the way we visited writers' homes (Emily Dickinson, Mark Twain, Louisa May Alcott, and Edith Wharton's opulent The Mount), great libraries (Morgan, Beinecke, Library of Congress, the New York Public Library), and several new or reopened art museums, including the Met Breuer and the Whitney Museum of American Art in New York, and the magnificent Art Museums in Cambridge, as well as several museums that weren't known to everyone in the group (Smithsonian American Art Museum, The Phillips Collection, Wadsworth Atheneum, Philip Johnson's Glass House, Yale Center for British Art, and the Clark in Williamstown, with Tadao Ando's superb new extension).
There was also much theatre and opera, all in a spirit of enquiring conviviality. We met writers, librarians, publishers, journalists, curators, and diplomats. Two highlights on our penultimate day in New York were visits to the offices of the New York Review of Books (where Peter Rose and Robert Silvers exchanged copies of their magazines) and Farrar, Straus and Giroux, whose president and publisher, Jonathan Galassi, spoke about his new books and his keen interest in Australian writers.
Photographs from ABR's US tour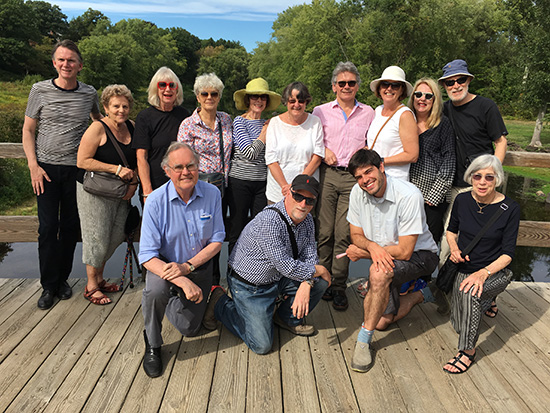 The tour group in Concord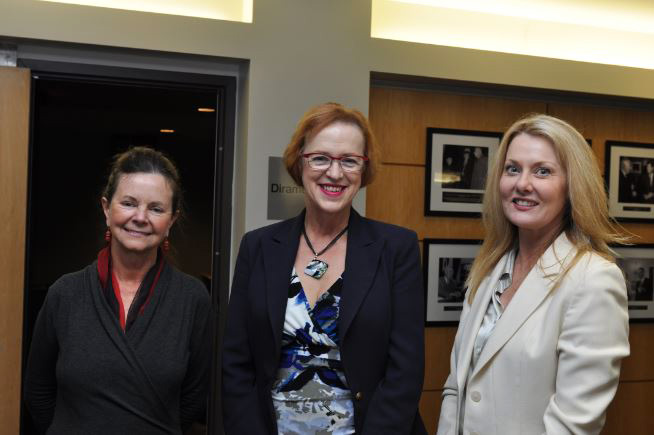 Geraldine Brooks AO, Ambassador Caroline Millar, and Anna Funder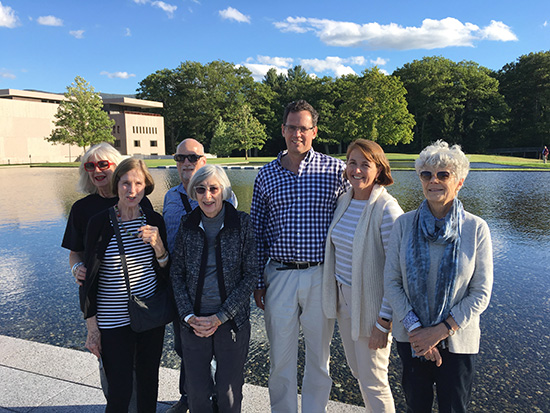 At the Clark Institute in Williamstown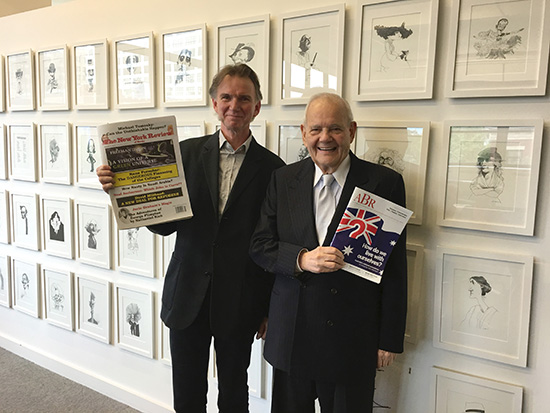 Peter Rose and Robert Silvers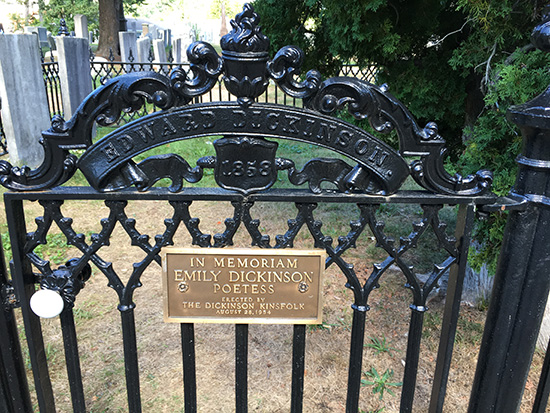 The Dickinson family plot in Amherst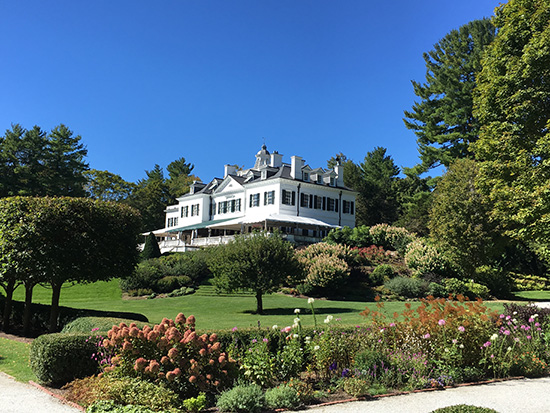 The Mount, Lenox