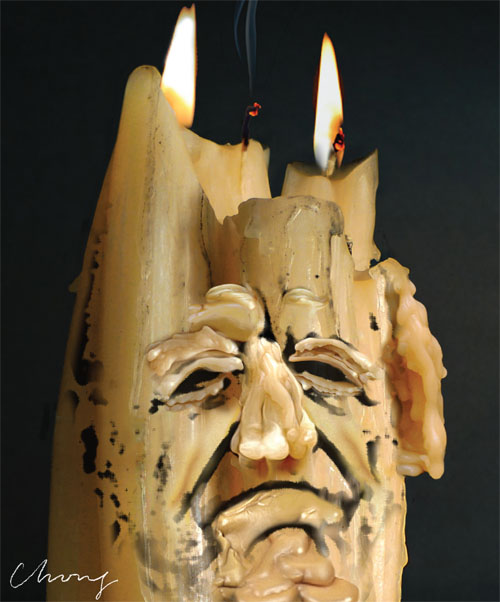 'An important book' is one of those facile terms that usually have an off-putting effect – like 'the defining election of our time'. But some publications do have a galvanising effect, and one of them is Dial M for Murdoch, written by Tom Watson and Martin Hickman, and published (with laudable speed) by Allen Lane. For this reader – this anxious addict of the print media – it's one of the most troubling books of the year; essential reading for anyone interested in the media or in our democratic processes. It's a perfect companion to the Guardian's brilliant, valiant coverage of this lamentable affair.
Tom Watson, of course, is by now very familiar to us. The Labour MP – no friend of News International ('the tub of lard' they dubbed him sweetly) – traces the origins of the scandal, right back to 2005, when an innocuous news story about a prince's knee injury led to something rather bigger and darker. Watson, with a few courageous, relentless colleagues – lawyers, parliamentarians, journalists, actors, some of them sick of being traduced in Murdoch's papers and indignant at being stalked or having their phones hacked – pursued the story for years, often at some professional risk and without much support, until the revelations in July 2011 about News of the World's conduct after the murder of Milly Dowler accelerated the process of exposing the institutionalised criminality, mendacity, corporate megalomania, and sheer immorality.
Watson and Hickman's book is quite chilling. Peter Wilby, reviewing it in the Guardian Weekly (18 May 2012), began:
Even if you are familiar with the News of the World phone-hacking saga, you will be gobsmacked by this account. It is a tale of stupidity, incompetence, fear, intimidation, lying, downright wickedness and corruption in high places.
Robert Manne, covering the story in the June issue of The Monthly, mused about the likely coverage of the book in Australia, where Murdoch controls seventy per cent of our newspapers. Well, the book is in reliable hands at ABR. Anne Chisholm – journalist and biographer – will review Dial M for Murdoch for us. Anne is very accustomed to writing about dubious and domineering media moguls. With her late husband Michael Davie (a former editor of The Age), she wrote a biography of Lord Beaverbrook (1992).
Look out for Anne Chisholm's review in the July–August issue and earlier in ABR Online Edition, where major articles of this kind now appear in the weeks leading up to publication.
Peter Rose
Editor, Australian Book Review