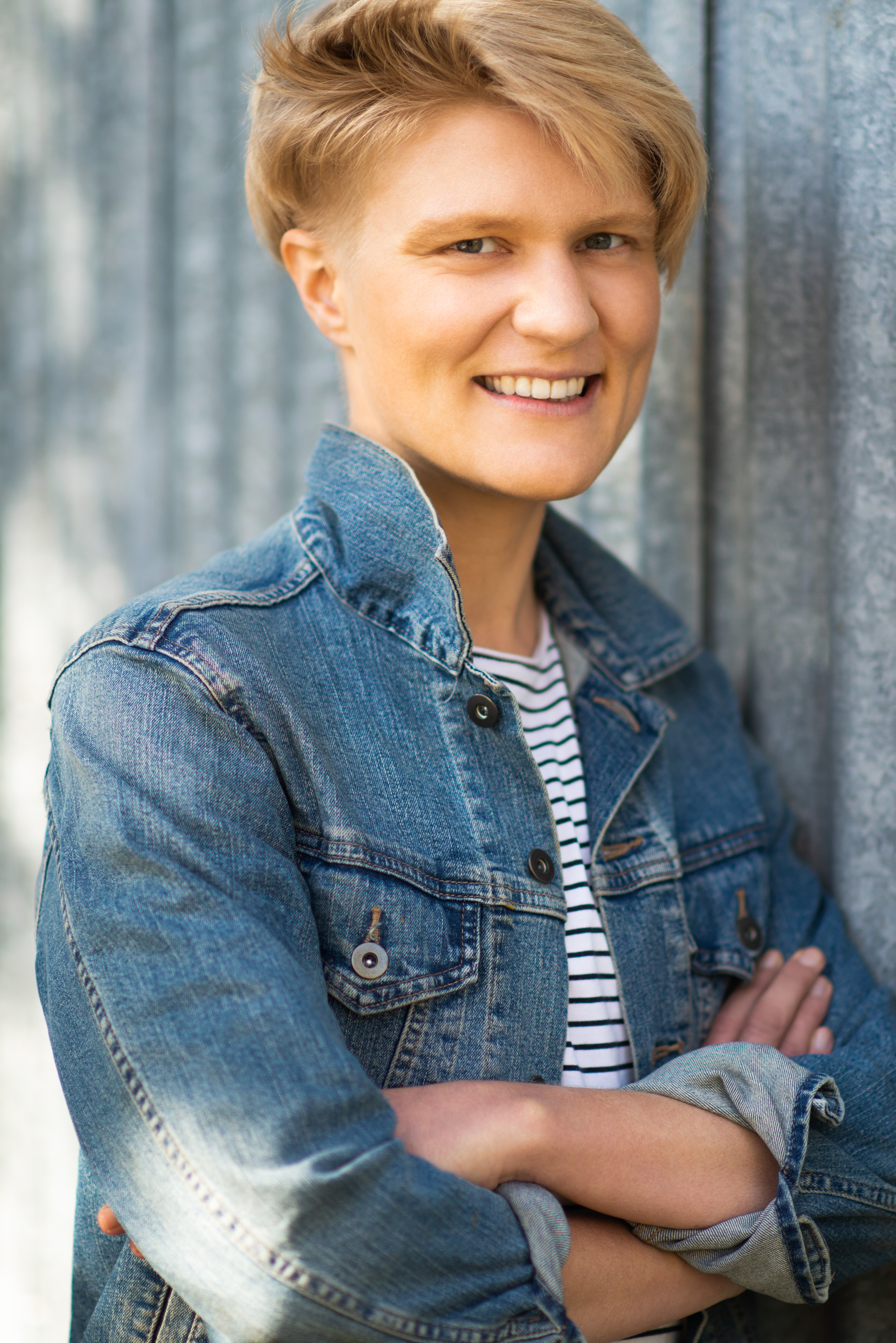 Yves Rees (photograph by Susan Papazian)Yves Rees is the winner of the 2020 Calibre Essay Prize, worth a total of $7,500, for their essay 'Reading the Mess Backwards'. As Rees writes, the essay is 'a story of trans becoming that digs into the messiness of bodies, gender and identity'. Yves Rees receives $5,000.
Kate Middleton was named runner-up for 'The Dolorimeter', a highly personal account of the author's experience with illness. She receives $2,500.
ABR Editor Peter Rose judged the Prize with J.M. Coetzee (Nobel Laureate) and Lisa Gorton, (poet, novelist, and essayist). They chose Yves Rees's winning essay from almost 600 entries from twenty-nine different countries, a record field.
'Reading the Mess Backwards' appears in the June-July 2020 issue. We look forward to publishing Kate Middleton's essay 'The Dolorimeter' in the August 2020 issue.
Yves Rees on 'Reading the Mess Backwards'
Having come out as transgender aged thirty-one, I re-examine my youth in light of this new knowledge. 'Reading the Mess Backwards' explores how we come to understand and perform our gender in a world of restrictive binaries and male dominance. By insisting upon the slippery nature of gendered identity, the essay questions what means to be 'male' or 'female' – and raises the possibility of being something else altogether.
Yves Rees on winning the Calibre Prize
I am honoured to be awarded the Calibre Prize, especially given the large field this year. In my essay, I've sketched the kind of narrative I hungered to read: a story of trans becoming that digs into the messiness of bodies, gender and identity. My hope is that, as such stories proliferate, we will all – men and women, cisgender and trans – be liberated from the prison of patriarchy, with its suffocating gender binary. The recognition afforded by the Calibre Prize is an important step in that struggle.
Commendations
In addition, the judges commended five essays, and we look forward to publishing some of them in coming months. They are:
Sue Cochius: 'Mrs Mahomet'
Julian Davies: 'A Small Boy and Cambodia'
Mireille Juchau: 'Only One Refused'
Laura Kolbe: 'Human Women, Magic Flutes'
Meredith Wattison: 'Ambivalence: The Afterlife of Patrick White'
---
About Yves Rees
Dr Yves Rees is a writer and historian living on unceded Wurundjeri land. At present, Yves is a Lecturer in History at La Trobe University and co-host of the history podcast Archive Fever. Yves has published widely across Australian gender, transnational and economic history, and also writes on transgender identity and politics. Yves is a regular contributor to ABC Radio and The Conversation.
About Kate Middleton
Kate Middleton is an Australian writer. She is the author of the poetry collections Fire Season (Giramondo, 2009), awarded the Western Australian Premier's Award for Poetry in 2009 and Ephemeral Waters (Giramondo, 2013), shortlisted for the NSW Premier's award in 2014. From September 2011 to September 2012 she was the inaugural Sydney City Poet.
---
Further information

Media release
Subscribe to ABR to gain access to this issue, plus the ABR archive.
Click here for more information about past winners and to read their essays.
We look forward to offering the Calibre Essay Prize again in 2021.
ABR gratefully acknowledges the generous support from Colin Golvan AM QC, and Peter McLennan and Mary-Ruth Sindrey, whose donations make the Calibre Essay Prize possible in this form.