Lucas Grainger-Brown is the winner of the twelfth Calibre Essay Prize – Australia's most prestigious essay prize. The judges – novelist Andrea Goldsmith, NewSouth Executive Publisher Phillipa McGuinness, and ABR Editor Peter Rose – chose Lucas's essay 'We Three Hundred' from a field of over 200 essays submitted from thirteen countries. Lucas receives $5,000, and his essay appears in the April 400th issue of Australian Book Review.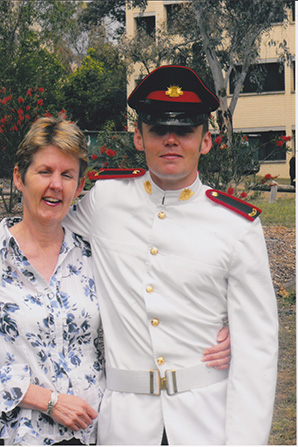 'We Three Hundred' is a candid and unsentimental account of life as a cadet at the Australian Defence Force Academy in Canberra for a bookish, idealistic adolescent straight out of high school.
On learning that he had won the Calibre Essay Prize, Lucas Grainger-Brown commented: 'It is an incredible honour to win the Calibre Essay Prize. When I was ready to write out this formative story, I knew I had to submit it to the Calibre Prize. Australian Book Review provides a fantastic national platform for the appreciation of Australian arts, ideas and culture. I hope my essay is read as a constructive addition to the ongoing dialogue about who we are and where we are going.'
This winner of the second prize, worth $2,500, is Kirsten Tranter. Her essay, entitled 'Once Again', will be published in an upcoming issue.
---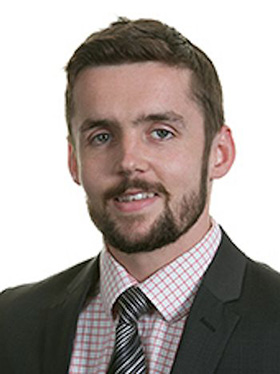 About Lucas Grainger Brown
Lucas Grainger-Brown joined the Australian Defence Force as a high school student. Subsequently he worked as a management consultant. He is a researcher, tutor, and doctoral candidate at The University of Melbourne. Philosophy and politics are his enduring passions. He has published commentary, essays, and fiction across numerous media. He first wrote for ABR in 2016.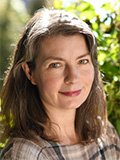 About Kirsten Tranter
Kirsten Tranter lives in the San Francisco Bay Area. She is the author of three novels, including Hold (2016), longlisted for the Miles Franklin Award. She completed a PhD in English Literature at Rutgers University in 2008, and publishes essays, journalism, and literary criticism. She is a founder of the Stella Prize for Australian women's writing.

---
Longlisted entries
Judith Bishop (VIC)
'O Brave New World, That Has Such Data In't (Love and Self-Understanding in an Algorithmic Age)'
Sally Kerry Fox (UK)
'The Lives We Leave Behind'
David M. A. Francis (VIC)
'Between Joy and Sorrow: A Journey of the Hands'
Karen Holmberg (US)
'The Very Worst Ache Is Not Knowing Why: Remembering Mme. Cluny'
Jack Jeweller (NSW)
'Wings with Words'
Daryl Li (Singapore)
'Metamorphoses'
Lea Zusmanovicha (VIC)
'The Tails of Blankets'
Further information

Click here to download the media release
Subscribe to ABR Online to gain access to this issue online, plus the ABR archive.
Click here for more information about past winners and to read their essays.
We look forward to offering the Calibre Essay Prize again in 2019.
We gratefully acknowledge the long-standing support of Mr Colin Golvan QC and the ABR Patrons.