Sheila Fitzpatrick, a professor at the University of Sydney specialising in the history of modern Russia, is one of the world's most influential Soviet historians. She is the author of two memoirs, My Father's Daughter (2010) and A Spy in the Archives (2013). Her most recent book, On Stalin's Team: The years of living dangerously in Soviet politics (2015), shared the 2016 Prime Minister's Literary Award for non-fiction. Her essays and reviews appear in Australian Book Review and the London Review of Books.

Peter Rose has been the Editor of Australian Book Review since 2001. Previously he was a publisher at Oxford University Press throughout the 1990s. Rose has published several books of poetry, two novels, a family memoir, Rose Boys (2003, now a Text Classic). He published The Oxford Book of Australian Essays (1997), and his own essays have appeared in past editions of The Best Australian Essays.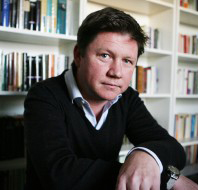 Geordie Williamson was for several years chief literary critic of The Australian. He is now the Publisher at Picador Australia. Geordie Williamson, who published his first review in ABR in 2001, won the 2011 Pascall Prize for Criticism. He edited the 2015 and 2016 editions of The Best Australian Essays (Black Inc.). He is the author of The Burning Library: Our great novelists lost and found (2011).