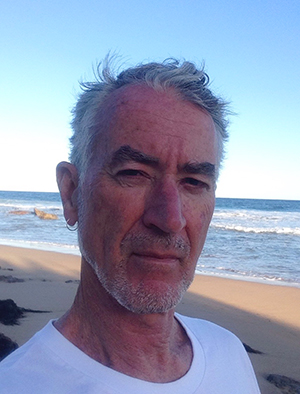 Michael AdamsMichael Adams is the winner of the eleventh Calibre Essay Prize. The judges – award-winning author and historian Sheila Fitzpatrick, ABR Editor Peter Rose, and Picador Publisher Geordie Williamson – chose Michael Adams's essay 'Salt Blood' from a field of almost 200 essays submitted from fourteen countries. Michael Adams receives $5,000, and his essay appears in the June–July issue of Australian Book Review.
'Salt Blood' is a remarkable and highly original meditation on freediving and mortality. On learning that he had won the Calibre Essay Prize, Michael Adams commented: 'Winning the Calibre Essay Prize is an incredible honour, and a total surprise. I have followed ABR and Calibre for many years, and drawn much inspiration and insight from previous winners. I hope my essay highlights some hard issues: I take Rebecca Solnit's position that we write the stories that we can't tell anyone.'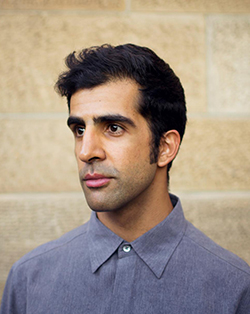 Darius Sepehri (photograph by Elena Carletti)This year ABR has added a second prize, worth $2,500. The winner is Darius Sepehri, a researcher and PhD student at the University of Sydney. His essay – entitled 'To Speak of Sorrow' (to be published in the August issue) – is about the many kinds of grief and their different expressions in writing and culture, as lament, testimony, or ritual.
The judges have commended two other essays: 'Change, We, Art' by Meng Jin (USA/UK), and 'Making Things' by Sara Dowse' (Australia), which will be published in coming issues.
Michael Adams's winning essay is published in the June–July 2017 issue of ABR.

Click here to download the media release to learn more about Michael Adams and the Calibre Essay Prize
Subscribe to ABR Online to gain access to this issue online, plus the ABR archive (containing all Calibre Prize essays published from 2011).
Click here for more information about past winners.
Click here for more information about the judges.
We gratefully acknowledge the generous support of Mr Colin Golvan QC.