Malthouse Theatre
Sarah Walker
Friday, 23 August 2019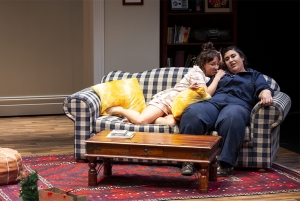 Australians love a bogan in pop culture. Kath & Kim broke ratings records; The Castle regularly tops lists of favourite local films. This sense of affection for the working class becomes more complex off-screen, when Aussie battlers become 'cashed-up bogans' and turn Queensland into a Liberal state; when they start threatening middle-class values ...
...
(read more)
Tali Lavi
Friday, 09 August 2019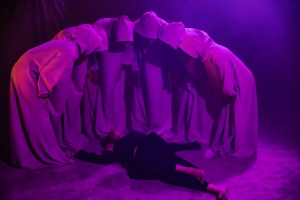 In the beginning there is the sound of deep breathing and heartbeat. Woman, the electric Jennifer Vuletic, lies writhing on a rock, splayed as if for sacrifice. Is she in a state of anguish or ecstasy? My Dearworthy Darling ushers us into a space fraught with uncertainty, the kind where questions beget more questions ...
...
(read more)
Tim Byrne
Monday, 01 July 2019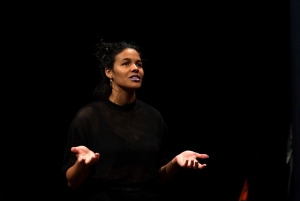 The idea of the outsider is, of course, a concept shared by all living beings; the jellyfish and the silverback gorilla alike have trained themselves to distrust a stranger. But there is something particular about the Australian suspicion of otherness, a ruddy and avuncular mask that hides an abiding, almost pathological, wariness...
...
(read more)