Everybody Wants Some!!
Kim Wilkins
Monday, 20 June 2016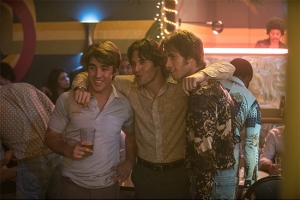 At the end of Richard Linklater's 1970s coming-of-age comedy Dazed and Confused (1993), an inebriated teenager encourages her peers to be optimistic: 'Maybe the 80s will be radical, you know?' Twenty-three years later, Linklater has provided a response to this suggestion with the film's ...
...
(read more)