Art
Data Relations
A 'speculative consideration' at ACCA
Australian Centre for Contemporary Art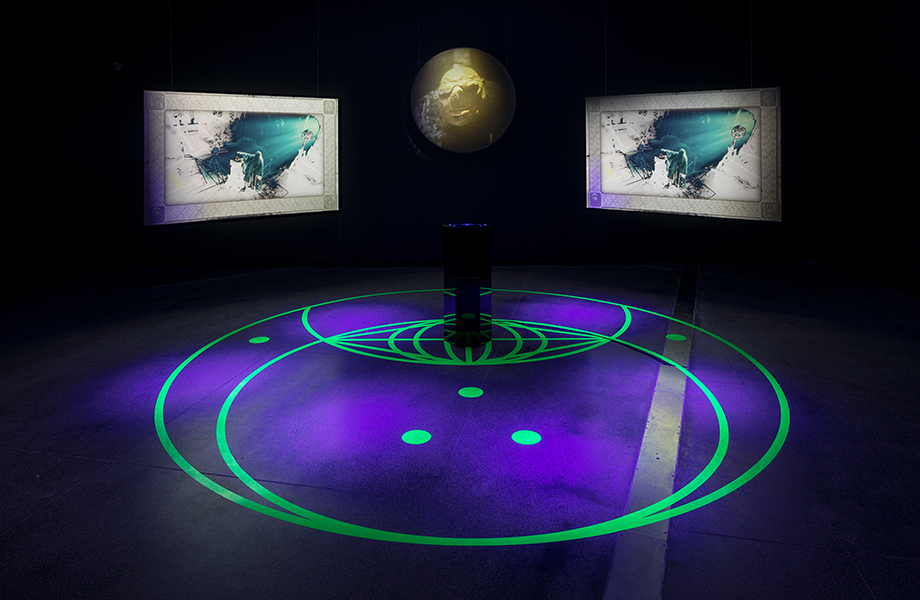 Is there now an elemental quality to data? Amazon and Meta have certainly demonstrated that data can be harnessed like a natural resource. Yet given that we, the users, shed data at an uncontrollable and unknowable rate, perhaps Jeff Bezos and Mark Zuckerberg are not twenty-first century oil barons so much as the managers of a silkworm farm? Is all this data just simply information? Do we even have a right to claim it back? These open-ended questions run through Data Relations, the summer exhibition at the Australian Centre for Contemporary Art. The curators Miriam Kelly and Shelly McSpedden frame the show as a 'speculative consideration' that explores our techno-mediated relationship to the contemporary data economy.
Although 'new media' is no longer 'new' and digital art has become everyday, it is notable that many of the artists in Data Relations fit uneasily within standard definitions of an artist. There is a slippage into the twenty-first-century figure of the creative. The artists are also computer programmers, educators, environmental engineers, software developers, curators, legal scholars, and so on. In this post-post-conceptual spirit, the majority of the works of art are ongoing projects or processes, their digital basis enabling an open-ended adaptability and app-like updatability.
Continue reading for only $10 per month. Subscribe and gain full access to Australian Book Review. Already a subscriber? Sign in. If you need assistance, feel free to contact us.