Art
Barbara Hepworth: In Equilibrium
Turbulence, curvature, and flux
Heide Museum of Modern Art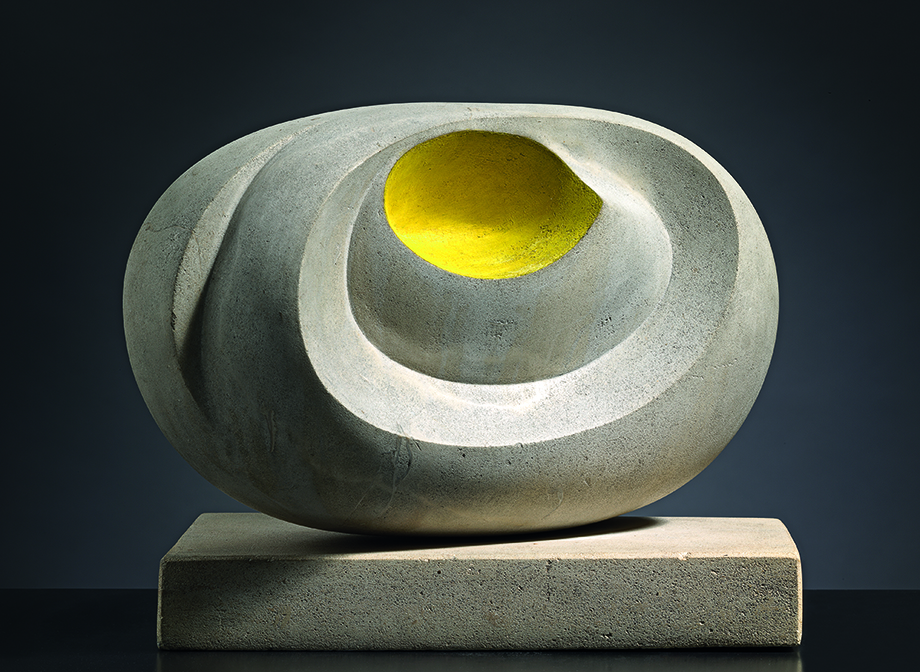 'I do not want to make a stone horse that is trying to and cannot smell the air,' quipped the British sculptor Barbara Hepworth in 1934. What Hepworth meant by this cryptic statement is that she did not wish to be an artist making figurative sculptures of recognisable subjects but instead to distil her deep sensitivity to the natural world into a language of living things that could themselves breathe, palpitating with a sense of their own inner vitality.
In the 1950s and 1960s, Hepworth (1903–75) was a major artist of international renown, her sculptures widely exhibited in the United Kingdom, Europe, and North and South America. She has, sadly, been lesser known in Australia. Heide Museum of Modern Art has redressed this oversight by mounting the first comprehensive survey of her work in Australia, a tautly curated exhibition of more than forty works spanning each stage of her career. Given the sculptures' inherent tactility and material resonance, the opportunity to see them at close range is a marvel.
Continue reading for only $10 per month. Subscribe and gain full access to Australian Book Review. Already a subscriber? Sign in. If you need assistance, feel free to contact us.