ABR Arts
'Emilia: A mock history of an Elizabethan poet' by Diane Stubbings
Essential Theatre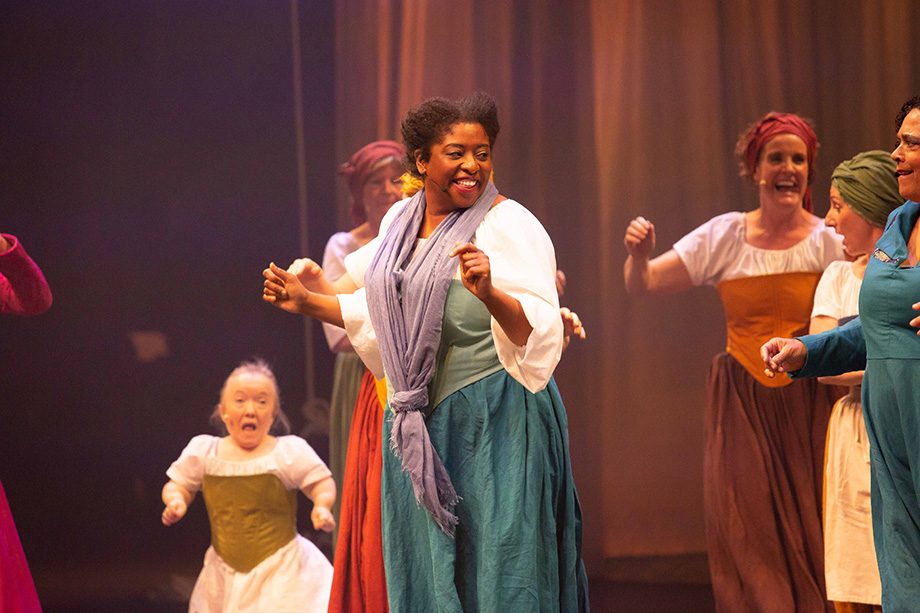 William Shakespeare is hiding behind a set of drapes. Wearing baggy black breeches, he is a buffoon, waggishly stalking his prey. His prey is Emilia Bassano, the young and (unusually for the times) educated daughter of a musician at the court of Elizabeth I, a woman who longs to be recognised for 'how brilliant [her] mind is'. She wants to write and be published, to speak and be heard. When she dares Shakespeare with her direct gaze, he facetiously clutches at his leg, limps past her and exits.
The moment seems scripted. Any men we have met so far in Emilia – English playwright Morgan Lloyd Malcolm's 'mock history' drawn from the life of poet Emilia Bassano Lanier (1569–1645) – have been cartoonish. They strut about the court, wooing the ladies who have come looking for their 'meal ticket'. In the reflecting surface of these highly polished young women, the men see only their splendour and none of their foolishness.
Continue reading for only $10 per month. Subscribe and gain full access to Australian Book Review. Already a subscriber? Sign in. If you need assistance, feel free to contact us.