Theatre
Cyrano
A new adaptation of Edmond Rostand's classic
Melbourne Theatre Company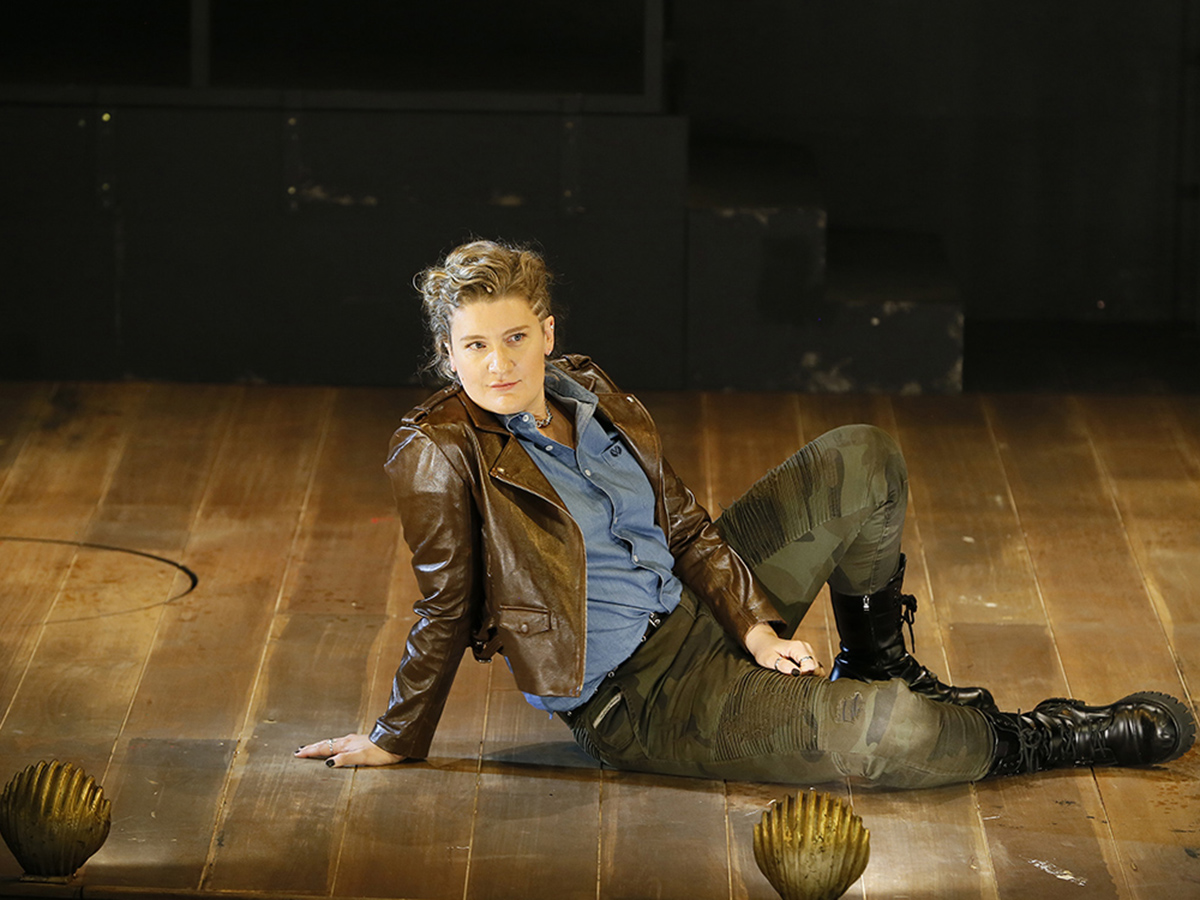 In Italian playwright Luigi Pirandello's Six Characters in Search of an Author (1921), a handful of people enter a stage during a rehearsal and begin to break down the very structures of theatre itself. They question not just the verisimilitude of acting but the essentialism of character, the idea that we are ever any one thing fixed in time. It is a concept that animates Virginia Gay's free adaptation of Edmond Rostand's Cyrano de Bergerac (1897): this is a tragic hero who pushes at the confines of their assigned role, daring to imagine not just an alternate ending but an entirely new way of being Cyrano.
Ambivalence is the principal mode here, even if it isn't the emotional goal. The play opens in what seems the wings of a playhouse, as a bunch of actors prepare to tell a familiar story. There is a hushed reverence for the return of theatre after a long hiatus (made all the more moving by the fact this production was halted last year by pandemic lockdown on the day it opened). This bubble of veneration is immediately popped, however, when the play proper opens with a Greek chorus (Holly Austin, Robin Goldsworthy, Milo Hartill) arguing over whether to open the play in a theatre.
One chorus member reminds us that Rostand's play opens in a theatre, that Cyrano is indeed an animal of the theatre, but another suggests that the battlefield would be just as appropriate, given Cyrano's skills as a soldier. The third argues for a balcony, the defining scene of Cyrano's greatest attribute, that of the poet/seducer. It's a nifty, if highly self-referential, treatise on legend and the burden of reputation, and it becomes the play's Gordian knot.
Casting herself as Cyrano (sans nez), Gay 'queers the space' and opens the sexual possibilities of the play. This lover is a queer woman, defiantly so. Removing the nose has a curious effect: the other characters in the play can see it, and Cyrano herself clearly despises it, but all we see is a beautiful queer woman deserving of love. Just as Joe Wright's 2021 film adaptation starring Peter Dinklage repositioned the story as one of disability – where Dinklage's achondroplasia substituted for the character's deformity and therefore became a metaphor for otherness – so Gay's sexuality becomes a symbol of self-loathing and ultimately of self-love.
Continue reading for only $10 per month. Subscribe and gain full access to Australian Book Review. Already a subscriber? Sign in. If you need assistance, feel free to contact us.