Music
Australian World Orchestra
A combination of telepathy, instinct, and love
Australian World Orchestra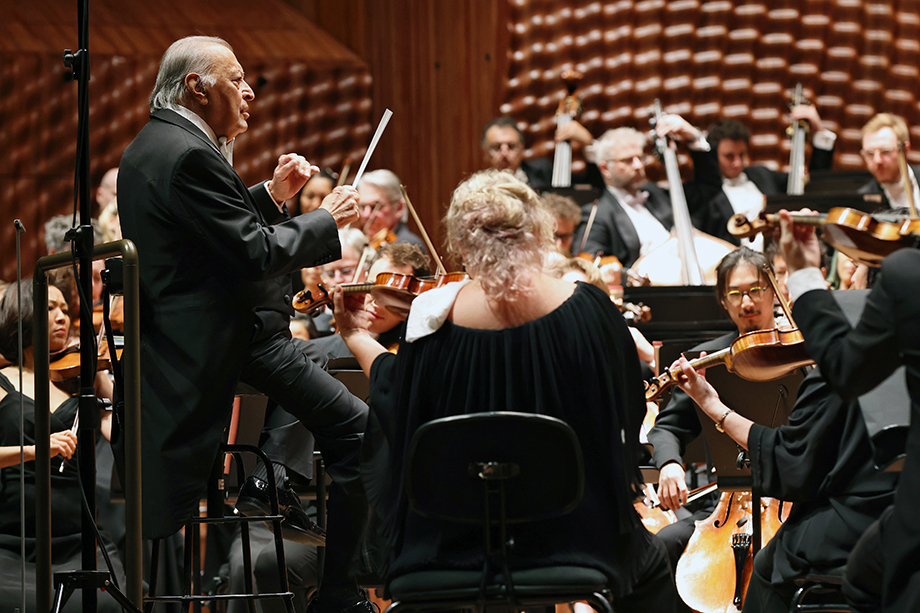 To place the Australian World Orchestra (AWO) in a truly global context, and before I deal with last Wednesday night's triumphant concert in Hamer Hall, I must briefly expand my terms of reference.
Only a week or so ago, before this concert, the orchestra and its conductor, the great Zubin Mehta, were in Britain. On 19 August, they played at the Edinburgh Festival with a challenging program: Webern's Passacaglia and 6 Pieces; Debussy's Ariettes Oubliées, (orchestrated by Brett Dean, who, viola to hand, was also on the platform), with Australian soprano Siobhan Stagg; and Dvořák's Symphony No. 7. Four days later, they were in London, at the BBC Proms in the Royal Albert Hall, repeating the Webern and Debussy, but substituting Brahms's Symphony No. 2. This fine and moving concert can be heard on the BBC Sounds website.
Continue reading for only $10 per month. Subscribe and gain full access to Australian Book Review. Already a subscriber? Sign in. If you need assistance, feel free to contact us.