Film
Navalny
Documenting a Poisoning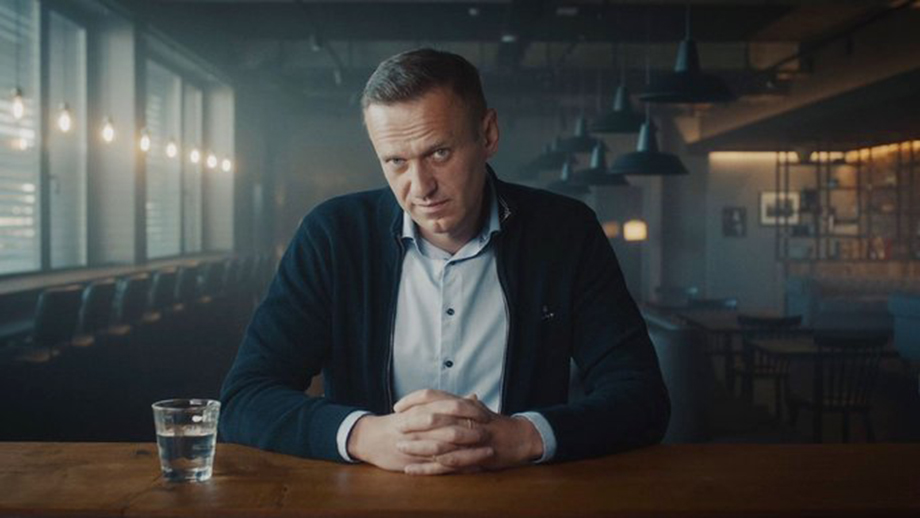 'In traditional journalism, you're meeting with a source and that source is telling you a story. In today's world we don't trust sources because we don't trust humans. We trust data.'

Christo Grosev, in Navalny.
In the documentary film Navalny, Christo Grosev, chief investigator with the Bellingcat group of independent journalists, details how he followed the data trail to identify the FSB (Russian secret service) kill team who shadowed Alexei Navalny (leader of the opposition movement) to Siberia in August 2020 and poisoned him with the Soviet-era nerve agent Novichok. The attack left Navalny in a coma, teetering between life and death in a Russian hospital, the doctors apparently complicit in the attempts to cover up the source of his illness.
Grosev, described by Navalny as 'a Bulgarian nerd with a laptop', takes us through the process on camera. In a Russian system whose bedrock is corruption, individuals are readily persuaded to double their meagre daily income by providing information. The information gaps are filled by data brokers on the dark web; he pays the fee in Bitcoin and the information flows. Following these channels, Grosev, in a short time and with remarkable ease, identifies the institute where the nerve agent was produced and collects names, aliases, birthdates, passport details, photos, phone numbers, and addresses of the FSB agents involved, flight manifests to trace their movements as they tailed Navalny over several years, hotel records, etc. As Grozev told Joshua Yaffa in The New Yorker: 'Data is the great equalizer between an individual and the state. It's far more symmetrical than people in the secret services imagine: they think they benefit from all this information in terms of their ability to surveil and control, but they have yet to understand how much it exposes them.'
Continue reading for only $10 per month. Subscribe and gain full access to Australian Book Review. Already a subscriber? Sign in. If you need assistance, feel free to contact us.