Theatre
The Comedy of Errors
A waddling production of a breakneck farce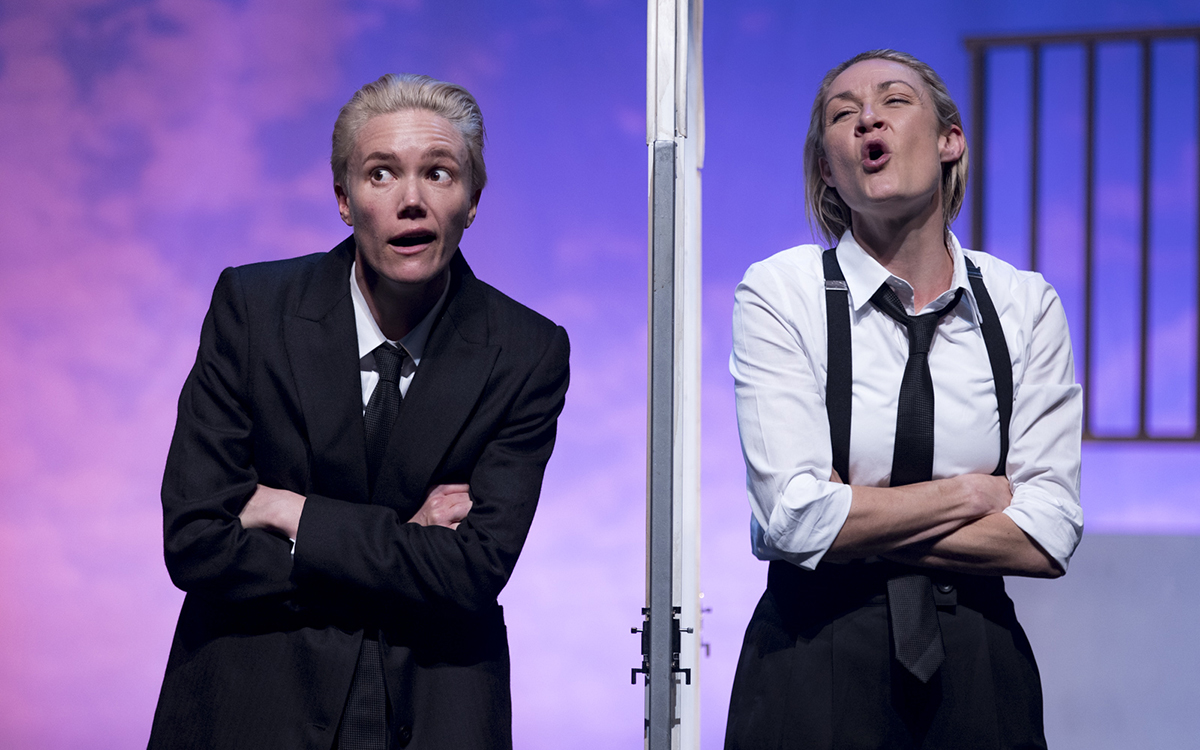 One thing is certain: Shakespeare's The Comedy of Errors is flat out hilarious, and if it isn't funny enough on stage, it's the fault of the production. His only farce, it is often thought to be an early work, but it is surely far too assured to be written before 1594. It's entirely free of the striving Marlovian rhetoric that hampers the Henry VI plays (commenced in 1591), and it is cleaner, cleverer, and more convincing than The Taming of the Shrew (probably before 1592). It is based on Plautus's Menaechmi, an ancient Roman play about the confusion that occurs when one identical twin unknowingly stumbles into the city of the other identical twin. Shakespeare doubles this confusion by adding a second set of identical twins, and chaos naturally ensues.
Twins are a staple of comedy and horror, perhaps because they tap so directly into our fears of individuation, of doppelgängers and the precariousness of selfhood. We know who we are largely because of how we are perceived, so if we can't be differentiated, how can we know who we are? Shakespeare articulates this beautifully when he has one of the twins say, 'I to the world am like a drop of water that in the ocean seeks another drop.' This melting of identity that occurs when one steps into the city is a key motif of the play; formlessness can be alarming, but it can have its pleasures too. Little wonder the play is populated with courtesans and charlatans, merchants, heavies, and nuns. Imprisonment could be around one corner, salvation the next.
Continue reading for only $10 per month. Subscribe and gain full access to Australian Book Review. Already a subscriber? Sign in. If you need assistance, feel free to contact us.