Film
Men
Eldritch evil everywhere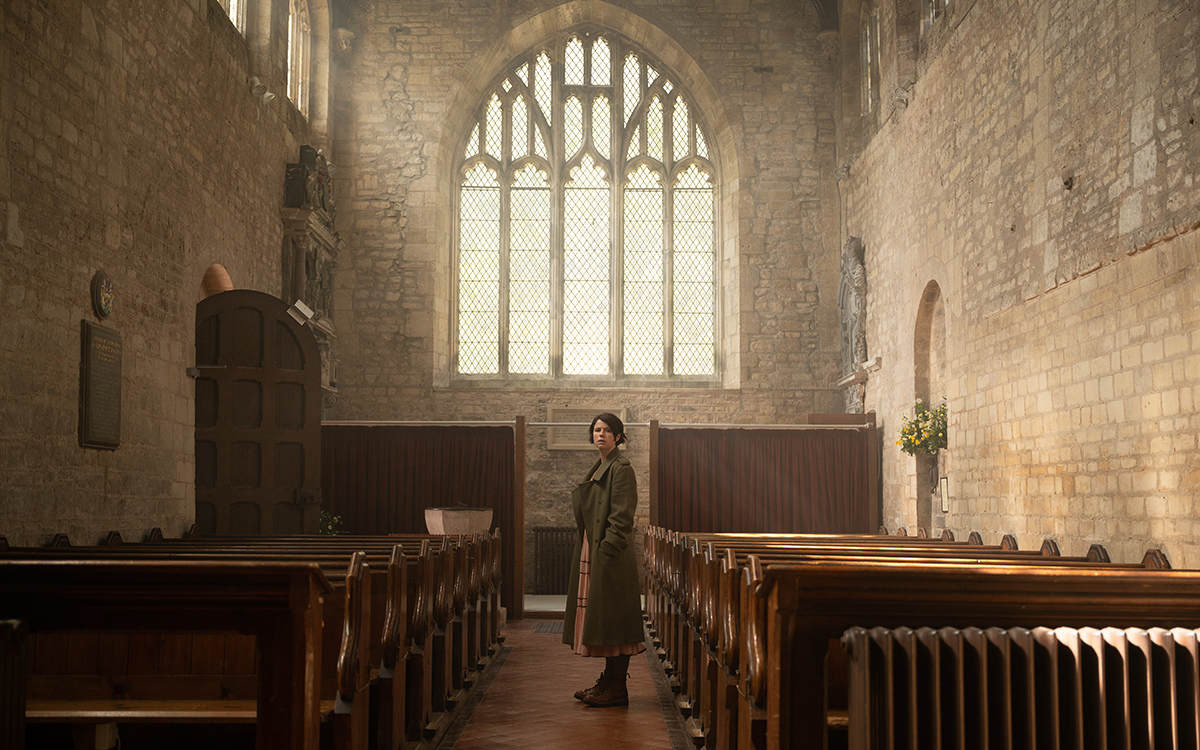 The films of Alex Garland (The Beach, 28 Days Later, Sunshine, Ex Machina, Annihilation) all share a distinct feeling of descent – an almost gravitational pull towards madness, towards decay, towards a loss of self. His new film, the ingeniously titled but only half-realised Men, continues this tradition.
It stars Jessie Buckley (devastatingly good in Maggie Gyllenhaal's The Lost Daughter, and equally committed here) as Harper, a woman from London who travels to the English countryside, hoping to heal following her husband's (Paapa Essiedu) suicide. She checks into her picturesque rental estate and is greeted by the buck-toothed, wellington-clad Geoffrey (Rory Kinnear). At the local church, she meets a dark-eyed, silver-haired cleric (Rory Kinnear). Down at the pub, she catches suspicious looks from the bartender (Rory Kinnear) and the locals (played by Rory Kinnear). When she explores the woods beyond the village, she is followed home by a naked man (Rory Kinnear), who is soon apprehended by a police officer (Rory Kinnear). The first half of the film is a series of clever and chilling set-ups, paving the way for a deeply Garlandesque third act that I would not wish to spoil even if I could fully grasp it.
And yes, that is a lot of Rory Kinnears. After its inspired choice of title – all but guaranteed to enrage the precise subset of reactionary males the film sets out to skewer – Men's next greatest achievement is the casting of the talented British everyman as, quite literally, every man. Kinnear disappears into each of his roles, even that of an impish school boy, and many of the film's modest pleasures come from seeing how Garland keeps upping the ante on his own stunt-casting parlour trick. This creative choice can also be read as a clear political statement – a very literal and visual repudiation of the 'not all men' argument – but it's here that the film flounders, having set itself up as a sly #MeToo thriller, then cashing in all its chips on bloody pastoral horror. It promises a modern perspective on women's darkest fears, only to fall back on the same slasher movie tropes that have served to alienate female audiences for decades. No doubt there is a way to make a film that explores female trauma without peddling the exact same trauma it sets out to comprehend – but this is not that film.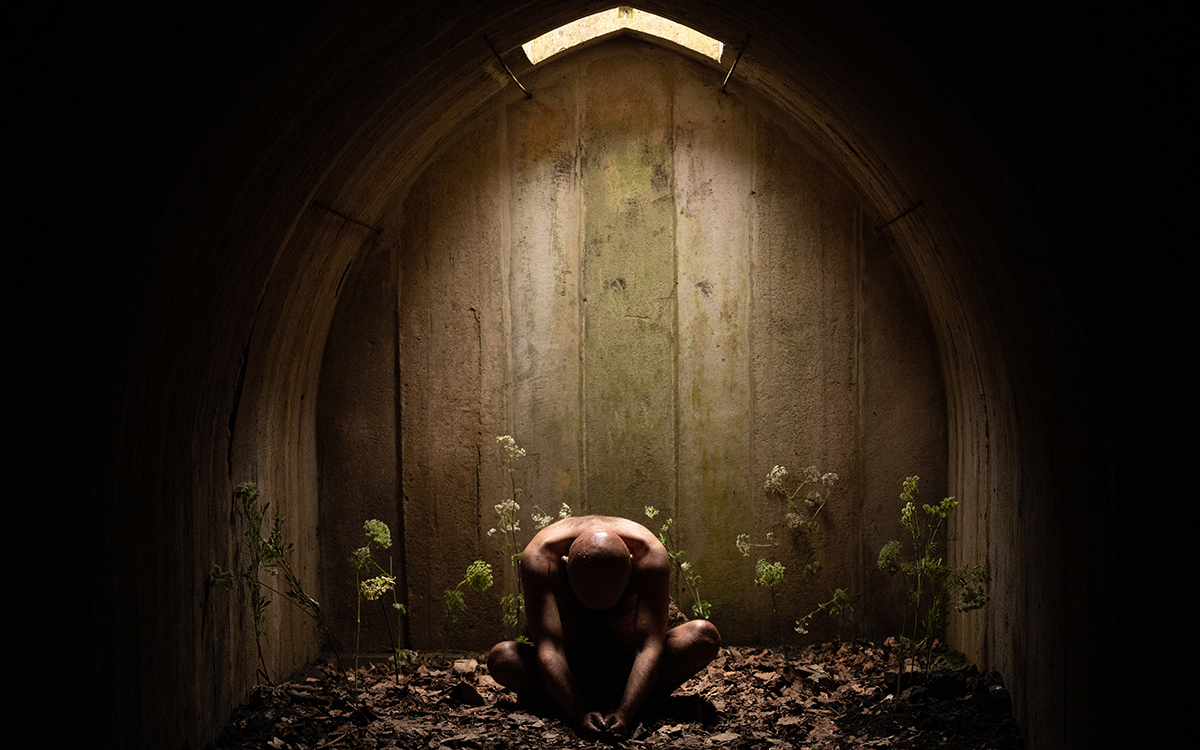 Rory Kinnear in Men (image courtesy of Roadshow Films)
Somewhat more interesting, though similarly undercooked, is Men's fascination with pagan symbolism and the recurrence of a mythical Green Man figure such as may have represented rebirth and the changing of seasons in bygone times. Harper subscribes to the very urban, very anthropocentric idea of retreating to the countryside to 'regenerate' – while in nature, there can be no regeneration without rot. Again, regrettably, these notions get mixed with and muddied by the film's iffy observations on gendered violence. By placing, through its casting and surreal imagery, all men in the same lineage – floating in the same primordial pool – and then equating this pool with ancient tradition and the earth itself, Men comes dangerously close to presenting a nature-over-nurture argument in defence of the horrors carried out against its protagonist. It pits Harper against a primeval entity that cannot seem to learn, grow, or change, but that merely keeps regenerating (in the true organic sense of the word), offering little hope of her escaping that dreaded cycle.
Even as Men stumbles conceptually, its craft remains admirable. Garland and cinematographer Rob Hardy do a fine job of capturing the fecundity of the damp English countryside; anyone who saw Annihilation (2018) will agree that folk horror is a good fit for the auteur, as he seems to carry the suspicion that there is eldritch evil lurking in every atom of the biosphere. Geoff Barrow and Ben Salisbury's music uses sparse choral cues to ratchet up a sense of religious terror, and Mark Digby's cleverly designed locations leave you scanning every inch of every frame for some fresh horror or clue – indeed, the first hour feels like The Wicker Man by way of Richard Curtis: an intoxicating blend of quaint British beauty and creeping existential dread. It is the film's final section – the descent – that will ultimately prove the greatest Rorschach test for viewers, not just in terms of whether they believe a film called Men has lived up to the winking promise and potential of its title, but whether they are willing to stomach some of the gnarliest, most nauseating special effects gore committed to screen in a good long while. Throughout the denouement, Men remains unyieldingly violent and bewildering, repelling you even as it pulls you further in. This is a difficult film to recommend to anybody, but an even harder one to look away from.
---
Men (Roadshow Films), 100 minutes, is currently in cinemas.