Film
Father Stu
The consolations of a calling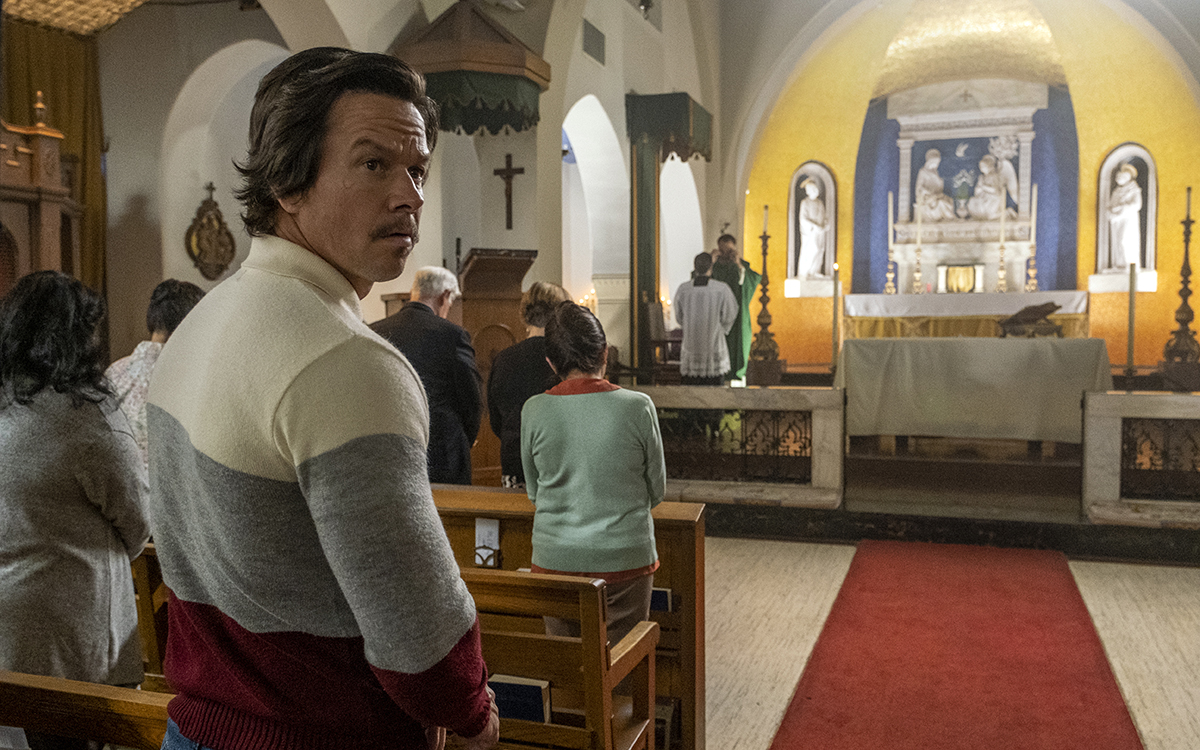 What makes a man choose to be a Catholic priest? The cynical and snide these days might bring up an unhealthy interest in other people's children. And yet, historically, the calling to the cloth has often been a noble one, as likely an impulse driven by spiritual yearning and zeal for social justice as mere careerism or a flight from normative sexuality. The Catholic Church, which faces a crisis of vocations across the Western world, would do well to look again at this story about one remarkable man's inspiring but implausible path to the priesthood, that also critiques the characters of various other clerical wannabes. The film is primarily Stu's tale, yet it also reflects on bigger issues, such as how grace transforms a man and what happens to his manliness when it does so. How priests reconcile their new identity with their old is a leitmotif here, and the answer may make you think again about what one gives up in finding God.
Stuart Long (Mark Wahlberg) is a failing amateur boxer when we meet him. He quits Montana to make his way in LA's film industry. But he's not exactly likeable and encounters God only because he is chasing, nay, stalking a young Latina girl (Teresa Ruiz), who insists on inducting him into her faith as the price of courtship. That courtship, charming, stilted across cultural and linguistic divides, ends abruptly when Stu meets Jesus (Niko Nicotera) in a bar. Jesus warns him not to drink and drive, but Stu pays no attention. A brutal crash, a vision of the Virgin, and a miraculous recovery later, he tells his girl he cannot marry her. His life belongs to Christ now. A happy ending, though, remains elusive. Stu struggles to win acceptance in the seminary and discovers he has a fatal illness when he finally does so. His declining days are lived out back in Helena and the closing scenes, though moving, are decidedly bittersweet.
Father Stu is that sort of feel-good story that shows rather than tells. Early scenes give a strong indication of the dissolute, reckless life Stu lived before he found God, but they are subtly done. Stu has daddy issues and a guilt complex over his little brother's death decades before. Wahlberg, in his underpants and boxing gear, oozes raw, untamed masculinity. Mel Gibson is also surprisingly effective as Stu's deadbeat dad, although Jacki Weaver, as his long-suffering mother, steals most of the scenes. She has a beautiful, poignant humanity, which wells up as she tells her son just why he must give up boxing, and when she holds his lifeless hand as he lies in his coma. The complex triangle between the priest and his parents, which ends in a series of bilateral reconciliations, is one of the film's more engaging and relatable features. Stu's story, after all, besides its religious dimension, is ultimately one of family tragedy: a tale about an average American couple who must bury both their children yet find a way to carry on.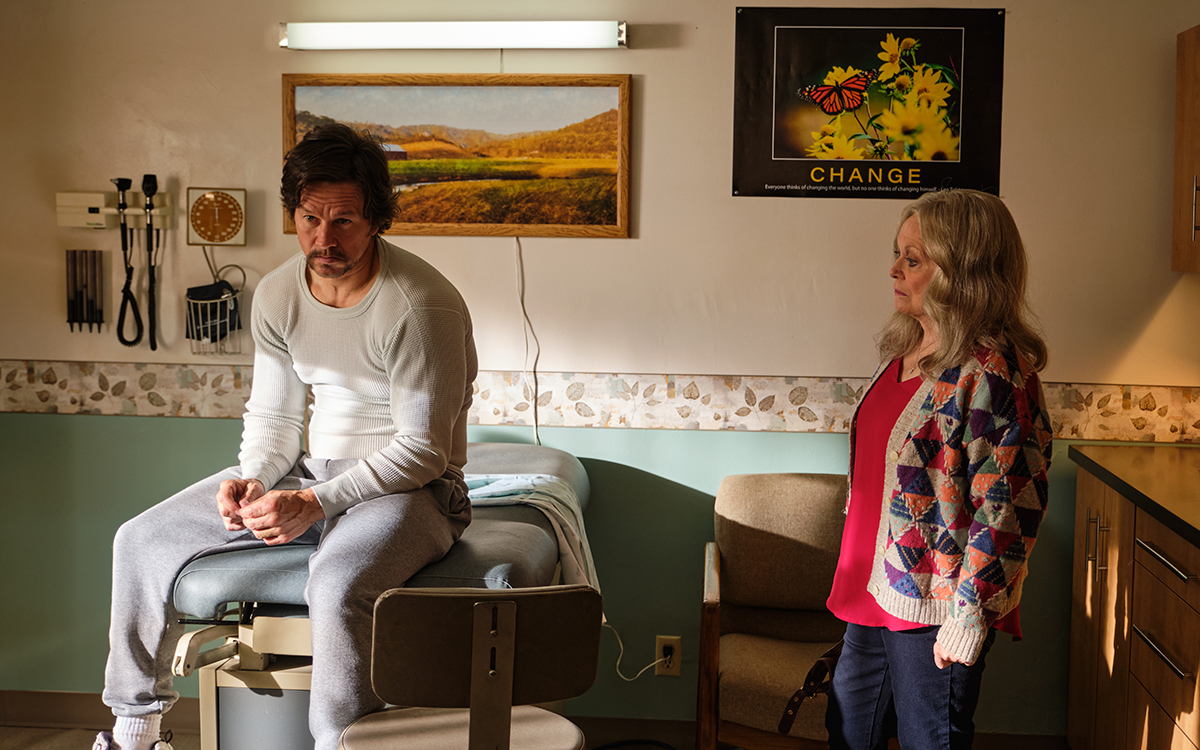 Stuart Long (Mark Wahlberg) with his mother Kathleen Long (Jacki Weaver) in Father Stu (image courtesy of Sony Pictures)
It's the nature of a biopic that pacing must be fast – and surprisingly little time is actually devoted to examining what goes on inside Stu's head. He moves seamlessly – but in ways that perhaps merited further exposition – from hedonist to insincere cosplayer in his girlfriend's Church to serious evangelist whose personal demons stoke an inner fire. His evangelism is strictly of the homespun, folksy variety – an American tradition that has always sat better with Protestant Churches than Catholic ones, and which might well have grated with mentors and superiors. But it allows nice contrasts to be developed with his fellow seminarians, the good-natured Ham (Aaron Moten) and Stu's uptight roomie Jacob (Cody Fern), who resembles Draco Malfoy. Malcolm McDowell does a good turn as the gnarled old principal Monsignor Kelly, but is underused in underdeveloped scenes. Kelly's intimation that no diocese is willing to ordain Stu because his disease may render him unable to consecrate sacraments properly will surely outrage modern audiences. After all, Stu's embrace of the growing burden of his disability is what ultimately redeems him: he transforms from uncouth anti-hero to a tragic Lear or Richard II.
Cinematography in this film is very slick, and the script is lively and witty. No viewers will want to note down all Stu's corny chat-up lines from early on, but his general banter is good and his later words of wisdom potentially comforting. Suffering, for Stu, is a gift to be cherished as part of God's plan. Grace is what God gives us to help us through the torment. One of the final scenes shows him handing over a little medallion of St Joseph, a gift from his former girl, to Malfoy who is having doubts about his ecclesiastical future. The message is clear: none of us is greater than God's work, and we all have our role to play. Whether audience members go along with this formulation will probably depend much on their priors: there is too little here to feel that this is a conversion story which will win many waverers over to Christ. Yet even those who do not accept Stu's theological arguments are likely to emerge from this film with newfound admiration for him. Few of us have his quick wit or extroverted self-confidence. Even fewer could have endured what he went through with his impassive forbearance.
---
Father Stu (Sony Pictures), 124 minutes, opens in cinemas on 12 May.