Opera
Jonny spielt auf
Ernst Krenek's timeless opera in Munich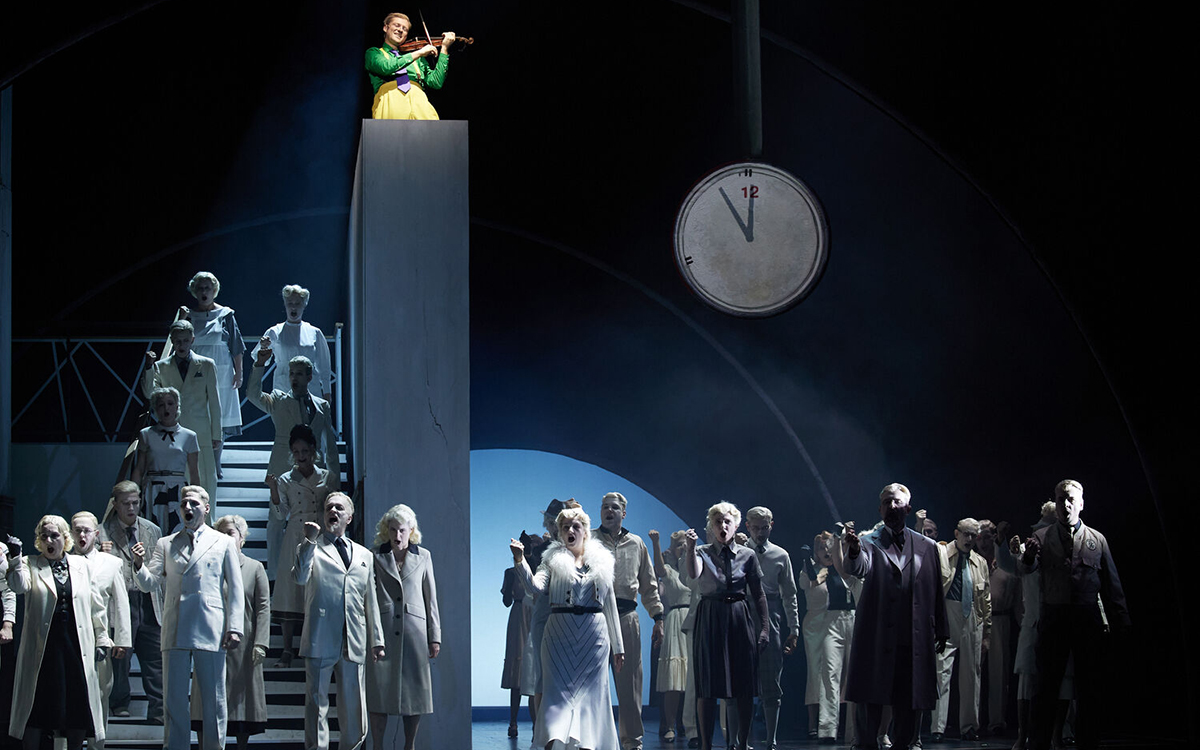 Despite being one of the most successful and influential operas of all time, Ernst Krenek's Jonny spielt auf (1926) is now something of a stage novelty. We are inclined to assume, perhaps, that the operatic genre it spawned, the Zeitoper, contained the seeds of its own obsolescence. As a new production at the Gärtnerplatztheater in Munich demonstrates, however, the work retains a capacity to shock and inform, as well as to entertain.
The Gärtnerplatztheater has a particular reason to be interested in the work, for it was here, in 1928, that its Munich première caused an infamous Nazi-inspired riot. The audience that greeted the new production was reminded of the furore on entering the auditorium. A projection across the stage curtain reproduced part of an original protest placard, which described the opera as the 'Die Schande von München' (the shame of Munich).
Continue reading for only $2.50 per week. Subscribe and gain full access to Australian Book Review. Already a subscriber? Sign in. If you need assistance, feel free to contact us.