Film
Martin Eden
A brilliant adaptation of Jack London's Künstlerroman
Palace Films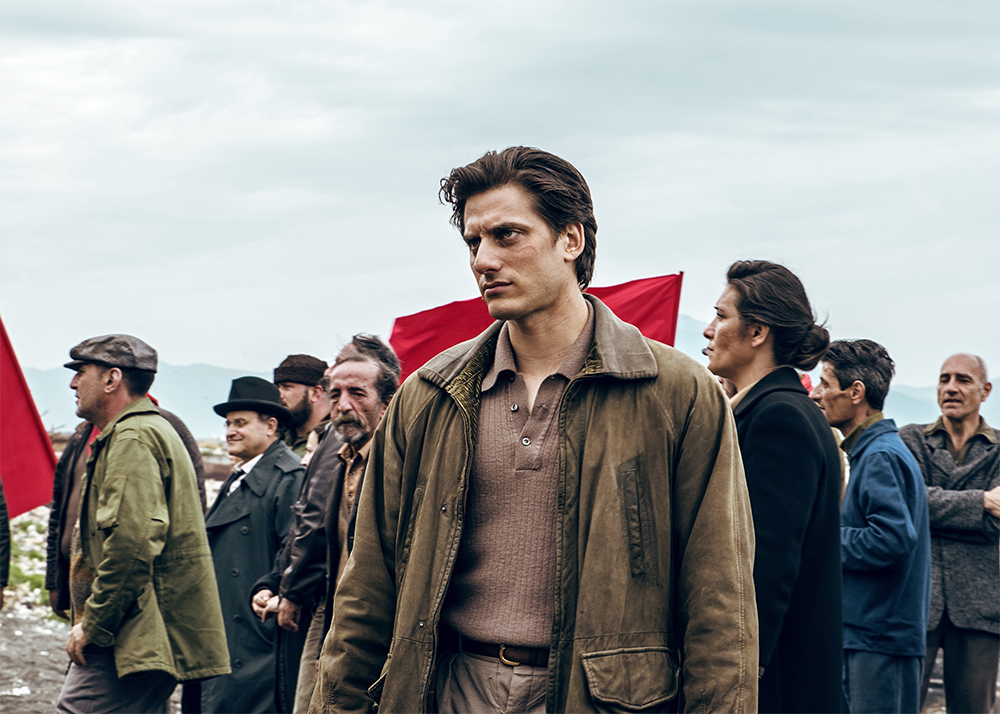 'I want to tell you about my incessant march through the kingdom of knowledge.' Hands in pockets, jacket collar turned up against the wind, Martin Eden (Luca Marinelli) strides forward, centre-frame. He cuts a bold, broad-shouldered figure against a steely Rothko of a backdrop, all cool blues, hazily banded into sky, sea, and deserted concrete waterfront. But for his lilting napoletano voiceover, and the chanson strains of Joe Dassin's 1970s hit 'Salut' – addressed, like Martin's words, to a lover who's far away in more senses than one – he seems like a man out of space and time.
In Pietro Marcello's ravishing adaptation of Jack London's 1909 Künstlerroman, the action is relocated from the all-American writer's native Oakland, California to an imagined Naples, in which temporality takes the form of historical patchwork – a postmodern melange of parasols and fedoras and boxy colour televisions; of Dassin and Debussy. As in his previous hybrid works Lost and Beautiful (2015) and The Mouth of the Wolf (2009), Marcello interweaves snippets of archival footage, not always easily distinguishable from the luminous Super 16mm in which the drama is shot. Rather than the coquettishly hip anachronism of Sofia Coppola's Marie Antoinette (2006), Marcello's Naples cleaves more to the quietly uncanny Marseilles of Transit (2018), wherein Christian Petzold filters the 1940s of Anna Seghers' novel through something like the present day.
Continue reading for only $10 per month. Subscribe and gain full access to Australian Book Review. Already a subscriber? Sign in. If you need assistance, feel free to contact us.