Art
Clarice Beckett: The Present Moment
A luminous exhibition in Adelaide
Art Gallery of South Australia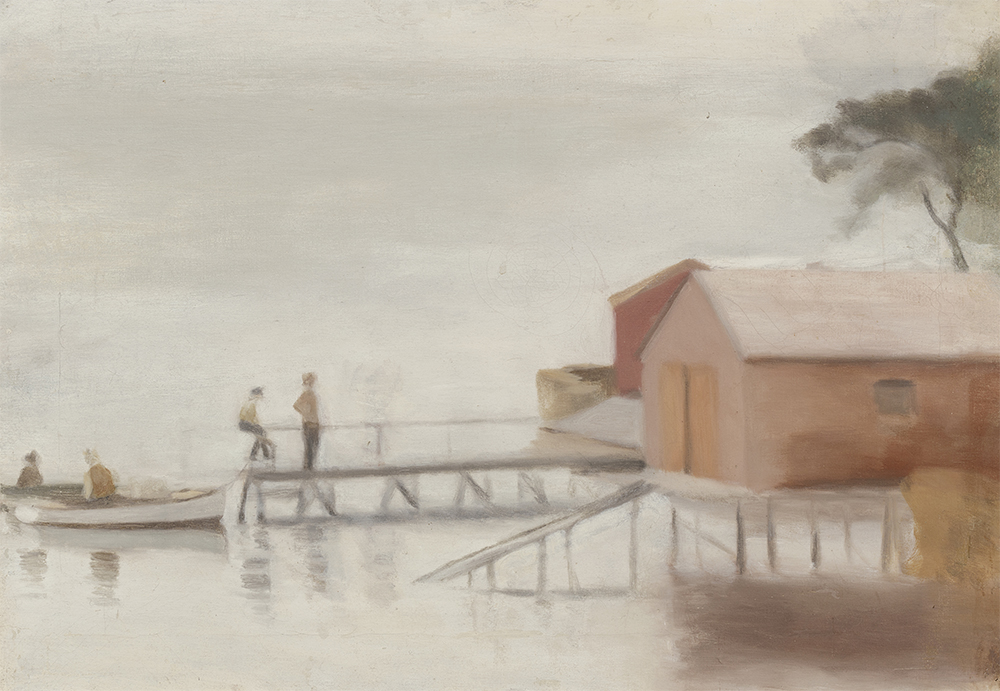 Bells and whistles are common enough, in both form and content, in contemporary exhibitions. This time they are actual, sonic: a soundscape of birdsong, a Melbourne tram bell, clopping horses' hooves floating through Clarice Beckett: The Present Moment, which is at the Art Gallery of South Australia (AGSA) until 16 May. It's lovely, subtle, complementing a revelatory encounter with an artist whose work is, through Tracey Lock's enchanting exhibition, about to become far better known.
The Present Moment is the largest exhibition ever mounted of the work of Clarice Beckett (1887–1935) and the first for more than two decades, though her paintings are a staple of Australian art museums. The premise is simple but imaginative: following Beckett through the course of a day, from the pale hours before sunrise until after dark, we see her devotion to recording exactly what she saw, from the undated Muted morning, almost Japanese in its radical simplicity and reverence for the ephemeral moment in nature, to deep dark nights punctuated by glowing yellow lights, such as Evening, after Whistler (c.1931), one of many acknowledging James Abbott McNeill Whistler's nocturnal paintings. The exhibition title marks that rare occasion when a title exactly hits its mark: Beckett's aim was, in her one recorded statement, 'To give a sincere and truthful representation of a portion of the beauty of Nature, and to show the charm of light and shade, which I try to give forth in correct tones so as to give as nearly as possible an exact illusion of reality.' For Beckett, instantaneous notation outdoors with her painting gear, being in that moment, was what mattered. Take the tender Beaumaris seascape (c.1925), one of twenty-one works gifted to AGSA in 2019 by Alastair Hunter and the late Tom Hunter: we are placed on that beach, at the water's edge, bathed in soft pink light.
Continue reading for only $10 per month. Subscribe and gain full access to Australian Book Review. Already a subscriber? Sign in. If you need assistance, feel free to contact us.