How, precisely, does a character unmoor itself from its source material? And how concerned should we be to track its progress – or should that be retrace its steps? These questions bugged me as I admittedly devoured Ryan Murphy's new Netflix series, Ratched. Ostensibly a prequel, it re-contextualises and re-packages the unforgettable villain Nurse Ratched from Ken Kesey's novel One Flew Over the Cuckoo's Nest (1962) for entirely different aims, so much so that the original feels hopelessly far away. In fact, there's little evidence of Kesey at all.
It's curious that there isn't a hint of him in there, given how engorged the show is on other past masters, particularly Alfred Hitchcock and Stanley Kubrick. Is it that Murphy wants slavish references only if they are universally recognisable? Or is there perhaps a slight anxiety fringing this series, a fear that Kesey's anti-establishment rage might upset the Netflix overlords and should therefore be kept far beyond the hospital grounds? It's surely not accidental that Mildred Ratched comes across as a deeply sympathetic battler of past trauma, rather than the manifestation of societal control (what the novel's narrator Chief Bromden labels 'the Combine') that she clearly meant to Kesey. For him, Ratched was the iron fist on the throat of individualism.
The answers to these questions probably lie in Murphy's obsession with revisionism, or its more tawdry cousin the reboot, the idea that shopworn concepts like the anthology series – almost all his recent output fits this description – can be gussied up if you have an impeccable sense of style and terrific production values. Ratched has both in spades; if anything, it looks even better than his last series, Hollywood (Netflix), and that looked stunning. But reinvention is only interesting if you have something interesting to say, and this Mildred Ratched feels ersatz, a kind of cheap knock-off in starched teal. There's a sense that Murphy was attracted to the character not because he has any interest in her etymology but because 'evil nurse takes over mental hospital' sounds like heaps of cheesy fun.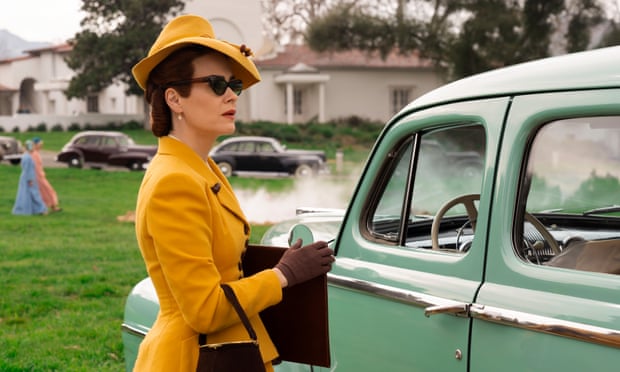 Sarah Paulson in Netflix's Ratched (Saeed Adyani/ Netflix)
In many ways, and for many audiences, it will be. Murphy regular Sarah Paulson takes the reins from the incomparable Louise Fletcher of Miloš Forman's 1975 film adaptation – you can feel Paulson pushing at the psychosexual boundaries laid down by Fletcher, grabbing at undiscovered ledges – and she's delicious; her wide red mouth and big brown eyes, fetishised by Nelson Cragg's sumptuous photography, are wildly suggestive and seductive. Her tendency to toggle between extremes of emotional empathy and casual disregard, simultaneously coquettish and vulpine, is marvellously off-putting. If nothing else, the series is an argument for Paulson as a verifiable movie star.
Set in 1947, the story tracks Mildred Ratched as she inveigles her way into, and eventually comes to dominate, a private mental hospital recently set up by the eccentric Dr Hanover (Jon Jon Briones), and run by head nurse Betsy Bucket (an often hilariously sanguine Judy Davis). Hanover's techniques and his willingness to extrapolate on current medical best practice make him a target of criticism, but also an attractive beneficiary of a state governor desperate to win an election: George Wilburn (Vincent D'Onofrio). Ratched's motivation for entering the hospital is to save a patient, her murderously wayward brother Edmund (Finn Wittrock), from the electric chair, a tough ask given that he has just slaughtered four priests in cold blood.
It's a heady mix, especially when Murphy and co-creator Evan Romansky throw in Cynthia Nixon as Wilburn's campaign manager and Ratched's tortured love interest; Amanda Plummer as a compulsively nosy hotelier; and Sharon Stone as the vengeful mother of a mutilated, sociopathic son. In this world, those outside the institution are the ones who seem most in need of institutionalisation.
The most alarming role of the season belongs to Sophie Okonedo, not only for the force and texture of her performance but for the deeply problematic depiction of her character's pathology. She plays Charlotte Wells, a patient suffering from an extreme case of what was known for decades as Multiple Personality Disorder, but is now most commonly referred to as Dissociative Identity Disorder. Dr Hanover correctly diagnoses her, in what could be seen as a deliberate use of anachronism or an indication of his legitimate, if prescient, talents as a physician. The problem is that, while the characters treat Wells with respect, the drama exploits her condition mercilessly, twisting her 'multiple personalities' into increasingly lurid narrative contortions.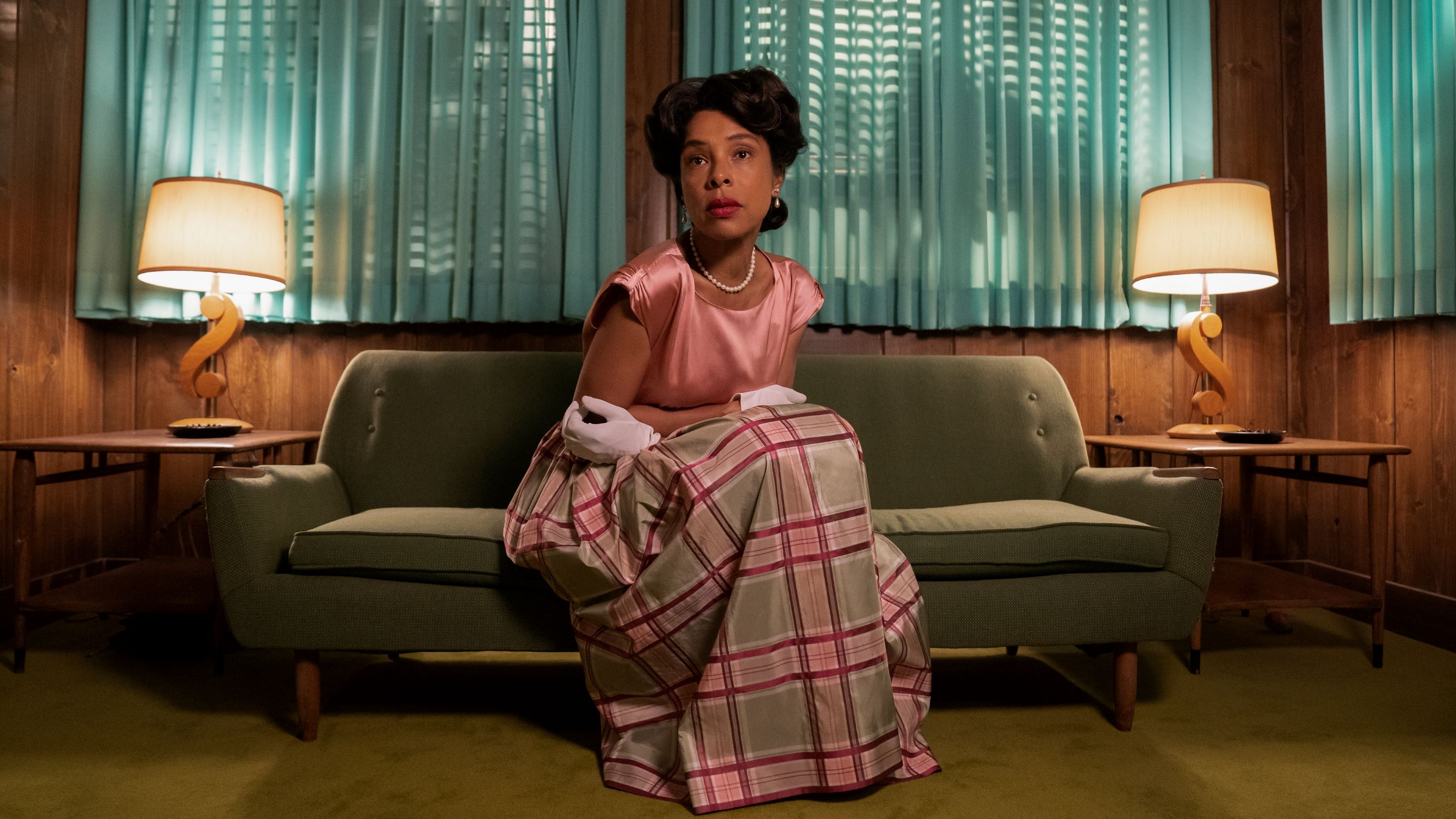 Sophie Okonedo in Ratched (Saeed Adyani/Netflix)
This is where Murphy's approach falters, in his gleeful willingness to exploit the social and political issues at the heart of the story for cheap, and intellectually threadbare, dramatic ends. Kesey worked the graveyard shift at Menlo Park Veterans' Hospital, where he famously participated in a CIA-run experiment in psychoactive drug therapy; he based his writing on the lived experiences of the patients there. His novel is steeped in compassion, powered by the engine of rebellion and resistance. Murphy is strangely uninterested in the patients – most of the story centres on the staff, their machinations and manipulations – and his notions of psychiatry and institutionalism remain undeveloped.
It doesn't matter if Murphy has read his Foucault or his Wouter Kusters; the fact that a series set in a mental institution can have virtually nothing to say about madness and society is an indictment of the viewer as much as of the creative team. But surely it matters that Murphy seems not to have even read his Kesey. In One Flew Over the Cuckoo's Nest, 'the ward is a factory for the Combine … something that came in all twisted different is now a functioning, adjusted component, a credit to the whole outfit and a marvel to behold'. Murphy's Ratched has been crafted by the Combine, and while it may look marvellous it is telling that the opening credits list none of the extraordinary production team – from Judy Becker's exquisite production design to Lou Eyrich's impeccable costumes – but has room for fourteen producers. Now that's a display of corporate control even Ken Kesey would find chilling.
---
Ratched (8 episodes), created by Ryan Murphy and Evan Romansky, is currently available to stream on Netflix.