Advances
The Update - October 10, 2017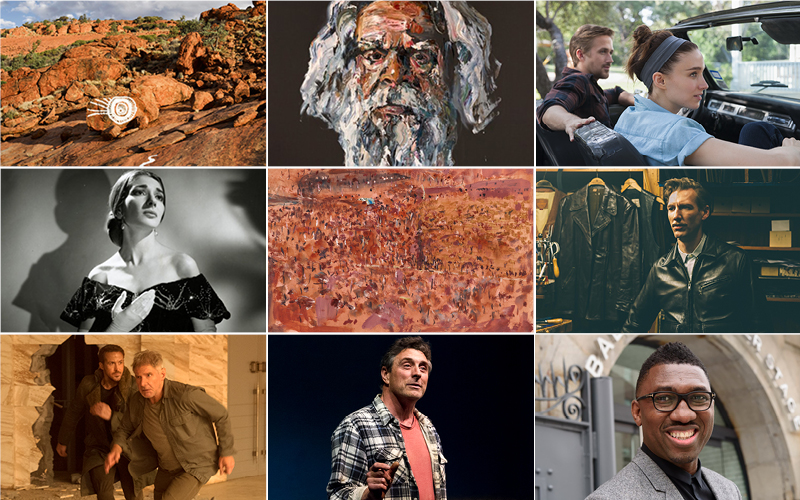 Recent ABR Arts reviews
British Film Festival
Palace Cinema's national film festivals bring us major new films prior to their release in Australia – long before in some cases (Terence Davies' A Quiet Passion screened in the 2016 British Film Festival, a full year before its release here). The 2017 BFF – which runs from October 24 to November 15 in the ACT and all states except Tasmania – has many treats on offer. They include Andy Serkis's Breathe, with the estimable Claire Foy; Dominic Cooke's On Chesil Beach, based on Ian McEwan's uncanny novel; Simon Curtis's Goodbye Christopher Robin, which is about A.A. Milne and his son. Once again there is a series of retrospectives: lots of classic mysteries for Agatha Christie tragics, Basil Dearden's interesting film about homosexuality, Victim (1961), and Michelangelo Antonioni's hypnotic classic Blow-up (1966), a fiftieth-birthday restoration.
Kazuo Ishiguro wins the Nobel Prize in Literature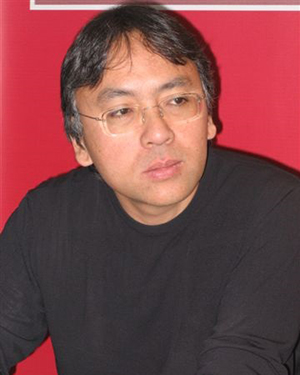 Kazuo Ishiguro (photograph by Mariusz Kubik, Wikimedia Commons)University of East Anglia (UEA) must be cock-a-hoop. New Nobel Prize Laureate Kazuo Ishiguro completed his Masters in Creative Writing there in 1980. Two years later he published his first novel. There have been only seven novels in those thirty-five years. Not everyone knows the two early Japanese novels, A Pale View of Hills (1982) and An Artist of the Floating World (1986), but they are as good as anything Ishiguro has produced. Then came the uncanny The Remains of the Day (1989). Doug Wallen reviewed his latest novel, The Buried Giant, for us in 2015.
Victorian Opera's 2018 season
The year 2018 looks like being an enjoyable year for lovers of the soprano voice, with several of the world's most charismatic young prima donnas appearing in operas around Australia. Amber Wagner, a sensational Sieglinde in the 2016 Ring in Melbourne, returns as Aida (Opera Australia). Eva-Maria Westbroek will be singing Wagner in Perth and Melbourne (West Australian Opera and Melbourne Symphony Orchestra), and Nicole Car makes her début as Violetta (Opera Australia). The news keeps getting better, with the announcement of Victorian Opera's 2018 season. Jessica Pratt continues her rich bel canto association with the company in Bellini's The Capulets and the Montagues (September). Fresh from her highly acclaimed Covent Garden début as Pamina, Mildura-born Siobhan Stagg will perform in Pelleas and Melisande (October).
Tarnanthi
South Australia's Festival of Contemporary Aboriginal and Torres Strait Islander Art, Tarnanthi, will showcase the works of Australia's first peoples through a number of exhibitions, installations, and talks from 13 to 22 October. The Tarnanthi Art Fair (13–15 October) will allow visitors to purchase works by more than 200 artists and forty art centres across Australia. The Namatjira Project auction (22 October) will feature boomerangs, woomeras, and spears made through collaborative projects between a number of Indigenous and non-Indigenous artists.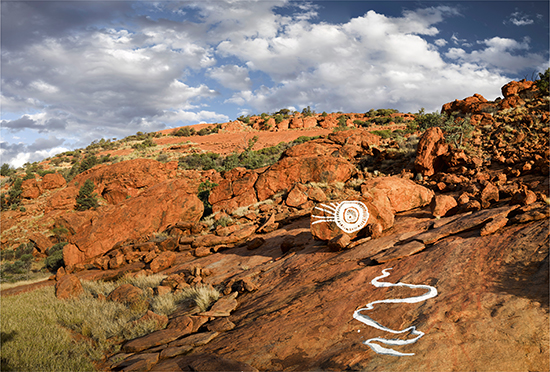 Nyangatja Watarru, 2016, Beryl Jimmy (image courtesy the artist and Tjungu Palya, via Tarnanthi)
The festival will honour Stephen Gadlabarti Goldsmith, a Kaurna Narrunga Elder, who died earlier this year. 'Uncle Stevie' worked tirelessly to revive and share the Kaurna language and culture at the University of Adelaide. He appeared in the critically acclaimed production of The Secret River, which was performed at the Adelaide Festival this year.
Gert and Bess at TheatreiNQ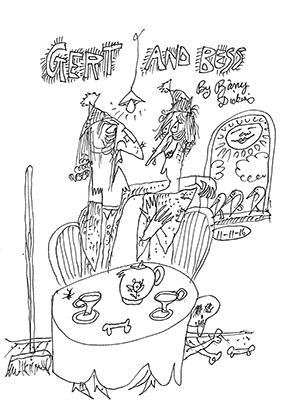 Gert and Bess (illustration by Barry Dickins)South Townsville's TheatreiNQ, which launched in 2010, is one of few theatre companies that offers training opportunities and promotion of works and artists in regional Queensland. One of its programs, FreshiNQ, has led to the commissioning of Gert and Bess, a production by prolific Melbourne author and playwright Barry Dickins.
Gert and Bess, directed by TheatreiNQ's co-founder Terry Brabon, is a 'comedy of love, hardship and the enduring complexities of family'. Gert and Bess are two elderly sisters with wildly different personalities (one more conservative, the other a 'pseudo-communist') who are waiting 'for their children to visit, for Christmas to begin, and for their lives to be over'. Gert and Bess stars Arminelle Fleming and Kellie Esling as the titular characters.
Thanks to TheatreiNQ, we are giving away two double passes to Gert and Bess during its season from 9 - 19 November 2017, at TheatreiNQ, South Townsville. For details on how to enter, see our giveaways section below.
London's Young Vic has a new Artistic Director
Writer, director, and playwright Kwame Kwei-Armah will become the Young Vic's new Artistic Director in 2018. He will succeed David Lan, who has led the London-based theatre company for the past eighteen years.
'To lead this magnificent theatre at this time in our nation's history ... excites me beyond words,' said Kwei-Armah, 'I can't wait to get started.'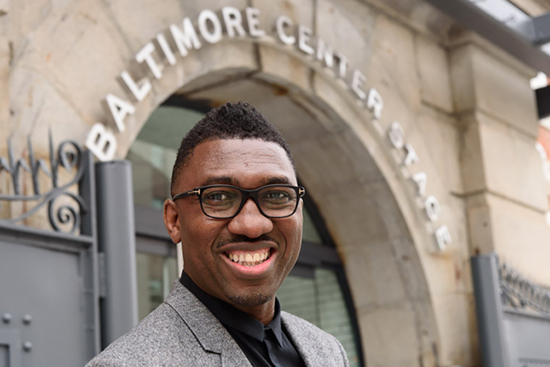 Kwame Kwei-Armah
Kwei-Armah was the Chancellor of the University of the Arts London from 2010 to 2015, and in 2012 was awarded an OBE for Services to Drama. His 2016 production of Kemp Powers's play, One Night in Miami, was nominated for an Olivier Award for best play.
The Russian Ressurection
The fourteenth Russian Resurrection Film Festival will take place across Sydney, Melbourne, Brisbane, Perth, and Canberra from 9 to 19 October. In addition to fourteen new features that include a sci-fi film, a historical action-drama, and a comedy starring John Malkovich, there will be an Andrei Konchalovsky retrospective, showcasing six of the director's films, including Nest of the Gentry (1969), Uncle Vanya (1970), and Tango & Cash (1989).
The Melbourne season (9–19 November) will be launched by Karen Shakhnazarov's Anna Karenina: Vronsky's story, a drama set thirty years after Anna's suicide. Alexey Vronsky and Sergei Karenin search for answers to the tragic denouement in Tolstoy's novel.
For more information, visit the Russian Resurrection Film Festival website.
Jill Bilcock heads APSA international jury
Australian film editor Jill Bilcock will head the international jury for the 2017 Asia Pacific Screen Awards (APSA). Bilcock has edited six of the twenty highest-grossing Australian films of all time, including Strictly Ballroom (1992), Moulin Rouge! (2001), and Muriel's Wedding (1994). She has garnered numerous awards over a three-decade career, including Academy Award and BAFTA nominations for her distinctive work.
A documentary about Jill Bilcock's life and career, Jill Bilcock: Dancing the invisible, premièred at the Adelaide Film Festival on 8 October 2017.
Anh Do's portrait of Uncle Jack Charles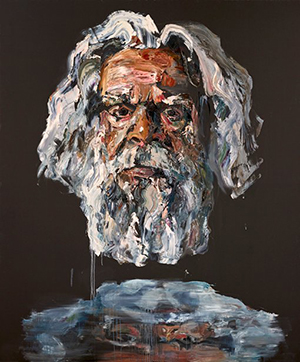 2017 Archibald Prize ANZ People's Choice award winner Anh Do JC © the artistComedian, author, and artist Anh Do has won the 2017 Archibald Prize ANZ People's Choice Award for his portrait of Indigenous actor Jack Charles, titled JC.
'I am extremely chuffed to be counted as one of Anh Do's mates, and of his extraordinary portrait of moi. It was a hoot sitting for this legend in his sexy little Sydney studio,' Charles said.
Anh Do's portrait of his father, Tam Do, was a finalist in the 2014 Archibald Prize. Do receives $3,500 for his portrait.
Cans Film Festival
Melbourne's Sun Theatre, in association with Foodbank Victoria, will present the Cans Film Festival from 26 to 28 October 2017. The Sun Theatre will screen a selection of films about 'life, waste, the future of food, and human compassion'.
All theatregoers are enouraged to bring cans of food to donate to Foodbank Victoria, which distributes 'around 50,000 meals a day' in association with 472 charities across Victoria and feed up to '25,00 students a week' in the 500 most disadvantaged primary schools in the state.
'The Cans Film Festival is a great opportunity for us to put a spotlight on the lesser known issues of food insecurity. Most people are shocked to hear that 1 in 6 Australians can't afford to put food on the table,' said Foodbank Victoria CEO Dave McNamara.
For more information, visit the Sun Theatre website.
This is Desmondo Ray! wins at the IWTV Awards
The six-part web series This is Desmondo Ray!, created by Australian filmmaker Steve Baker, has won Best Animated Series at the International Academy of Web Television (IWTV) Awards in Los Angeles (dubbed 'the Emmy's for Web Series'').
This is Desmondo Ray! follows 'the adventures of a peculiar man searching for love in a dak and troubling world'. The series was financed by Screen Australia in association with Screen Queensland, and Sense & Centsability.
Giveaways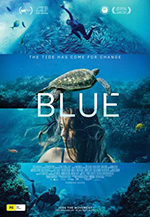 Thanks to TheatreiNQ, two new or renewing subscribers will receive double passes to Gert and Bess during its season from 9 to 19 November 2017, at TheatreiNQ, 50 Allen Street, South Townsville.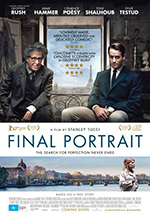 Thanks to Transmission Films, we have ten double passes to Final Portrait starring Geoffrey Rush (in cinemas October 5) and another ten to the new documentary about marine conservation from Karina Holden, Blue (October 12). To be eligible for these giveaways, you must be a current or new paid subscriber to the print edition of ABR or to ABR Online. To be in the running please email Grace Chang at This email address is being protected from spambots. You need JavaScript enabled to view it. with your full name and contact details. Preference is given to subscribers who have not received a giveaway in recent months.