Advances
The Update - September 12, 2017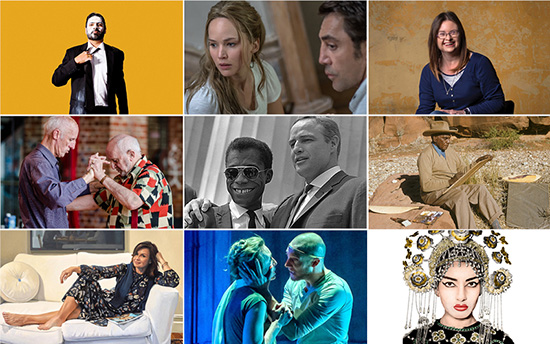 ---
The Coming Back Out Ball
ABR Laureate Robyn Archer will host the Coming Back Out Ball this year at the Melbourne Town Hall on Sunday, 7 October 2017.
According to the creators and producers of the event, All the Queens Men, the Ball aims to 'empower lesbian, gay, bisexual, transgender, and intersex (LGBTI) elders', many of whom have endured 'historical and systematic discrimination due to their sexual and gender orientation' – a timely event in light of the vitriol surrounding the impending marriage equality plebiscite.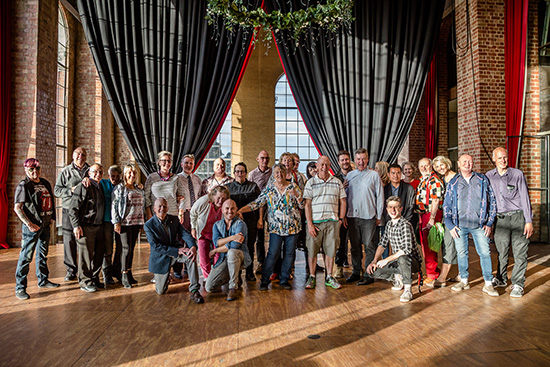 LGBTI Elders Dance Club (photography by Bryony Jackson)
The Coming Back Out Ball is being presented as part of the 2017 Victorian Seniors Festival in association with the 3rd National LGBTI Ageing and Aged Care Conference.
---
An Octoroon
When Irish playwright Dion Boucicault's play The Octoroon first opened at the Winter Garden Theatre, New York City, in 1859, it sparked discussions about the abolition of slavery and the role of theatre in politics, and fanned the flames of the American Civil War. Boucicault's play was adapted from an earlier work, The Quadroon, a novel by Thomas Mayne Reid about the residents of a Louisiana plantation called Terrebonne.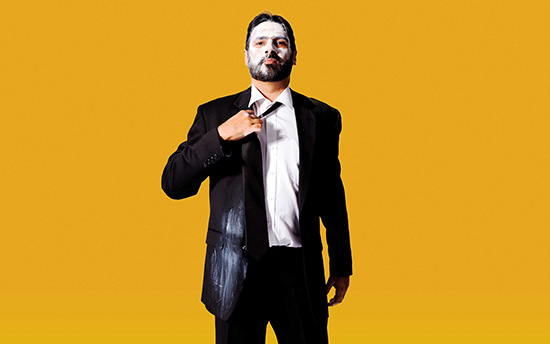 Aboriginal artist and commentator Nakkiah Lui has recontextualised African-American playwright Branden Jacobs-Jenkins's comedic take on the play to reflect Australia's own shameful history of slavery in An Octoroon, a co-production by Queensland Theatre and the Brisbane Festival. Lui's darkly humorous directorial début touches on themes such as race and how it is portrayed on stage, ranging from Lousiana to Far North Queensland.
The season will run from 16 September to 8 October 2017 as part of the Brisbane Festival. Thanks to Queensland Theatre and the Brisbane Festival we are giving away two double passes to An Octoroon to new and renewing ABR subscribers. For performance dates, and details on how to enter, see our giveaways section below.
---
Sweet Country
Australian director Warwick Thornton's latest film Sweet Country has won the Special Jury Prize and the Premio Bisato d'Oro award (the Venice Critic's award for Best Film) at its première at the 2017 Venice Film Festival. Sweet Country is a period western set during the 1920s in Northern Territory, and tells the story of an Aboriginal stockman, Sam (Hamilton Morris), who kills a white station owner in self-defence and goes on the run with his wife Lizzie (Natassia Gorey-Furber).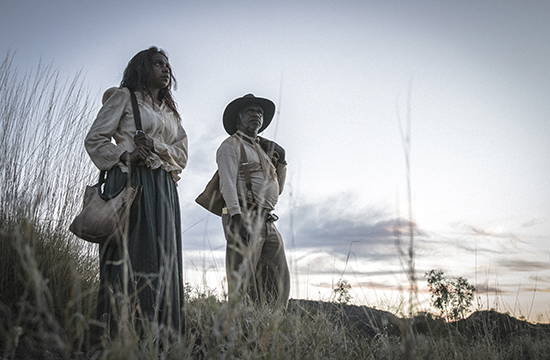 Natassia Gorey-Furber and Hamilton Morris in Sweet Country (Transmission Films)
Thornton's début feature Samson & Delilah won the Camera D'Or at the 2009 Cannes Film Festival. Sweet Country will première in Australia at the Adelaide Film Festival on 7 October 2017.
---
Archibald returns to Geelong
The Geelong Gallery will be the exclusive Victorian venue for the 2017 Archibald Prize exhibition. Forty-three portraits will be exhibited including Mitch Carins's portrait of his partner Agatha Gothe-Snape, which won this year's Archibald Prize and Peter Smeeth's portrait of Lisa Wilkinson, which won the Packing Room Prize.
J.F. Archibald (christened John Feltham), after whom the Prize is named, was born in Geelong in 1856 and lived in the region before beginning his journalism career in Warrnambool, aged fifteen.
The exhibition will run from 28 October to 10 December 2017, and will include a series of conversations with past finalists and their subjects, and invited guests.
---
---
Maria Callas Live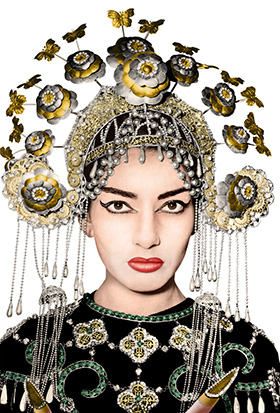 Maria CallasWhen Maria Callas died in Paris on 16 September 1977, she was just fifty-three. Ironically, Callas's years of greatness (magnificent in such roles as Lucia, Norma, and Violetta) had ended fifteen years before, some would say even earlier. Nothing has dimmed Callas's stature – or the controversies about her idiosyncratic voice. To mark the fortieth anniversary of her death, Warner Classics is presenting a 42-CD box set, Maria Callas Live: Remastered Live Recordings 1949–1964 (available 15 September). The set contains twelve operas never recorded by Callas in the studio; they include Parsifal, Macbeth, and Anna Bolena. Barney Zwartz will review Maria Callas Live for ABR Arts.
---
Crush Festival
The city of Bundaberg, Queensland's gateway to the Southern Great Barrier Reef and home of the famous Bundaberg Rum distillery, will host the annual Crush Festival, a series of events celebrating the region's growing arts scene.
The lineup this year features 'artists, acrobats, writers, filmmakers, choir singers, and Indigenous designers'. Highlights include circus troupe Circa and Australian rock group Moving Pictures. Melbourne author Arnold Zable (The Fighter, 2016), will deliver a keynote address at WriteFest, the Festival's program of literary workshops and discussions. Participating authors also include Edwina Shaw, and Amanda Hampson.
The Crush Festival will run from 6 to 15 October 2017.
---
You Know We Belong Together
The Perth International Arts Festival (PIAF) has commissioned You Know We Belong Together, a new co-production with Black Swan State Theatre Company and DADAA (Disabilities in the Arts, Disadvantages in the Arts).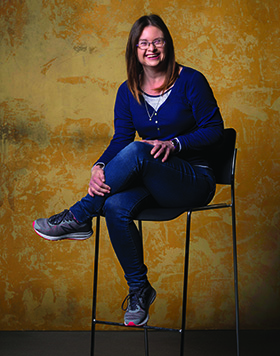 Julia HalesCo-created by Julia Hales and Black Swan's Artistic Director Clare Watson, You Know We Belong Together is Hales's personal experiences of love as a daughter, actor, and person with Down syndrome. She has been developing her skills in writing, dance, theatre, and screen for twenty years through DADAA's Community Arts and Cultural Development Program.
'This is the first time that a major Australian arts festival has invested so strongly in the disability arts community. The national impact is huge,' said DADAA Executive Director David Doyle.
You Know We Belong Together will be presented in Perth at Studio Underground State Theatre Centre from 1 to 5 March 2018.
---
Abbotsford Convent joins the National Heritage List
Melbourne's Abbotsford Convent has become the 111th Australian landmark to join the National Heritage List, alongside the Sydney Opera House, Uluṟu, and Bondi Beach.
The Convent was founded by The Sisters of the Good Shepherd in 1863, and by 1901, was the largest charitable institution operating in the Southern Hemisphere. Today, the site is a not-for-profit arts, cultural, and learning precinct that provides a space for over 100 creative practitioners.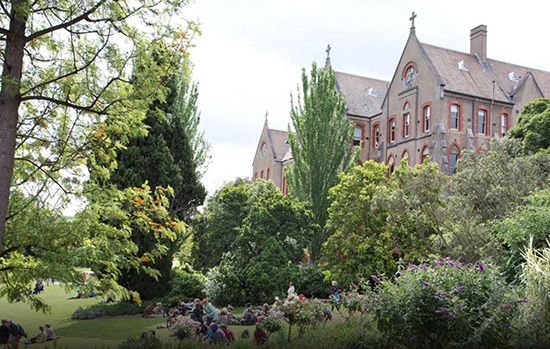 The Abbotsford Convent
'Our place on the National Heritage List captures the role of the church at that time in providing critically needed welfare support, while also honouring the hardships that many women endured,' said Abbotsford Convent Foundation (ACF) CEO Collette Brennan.
The National Heritage Listing includes the Good Shepherd Chapel and the nearby Collingwood Children's Farm.
---
Australian Dance Awards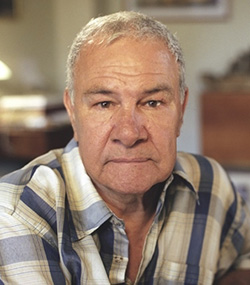 Noel ToveyNominees for the twentieth Australian Dance Awards have been announced. The Queensland Ballet and The Australian Ballet have each received three nominations, and other nominees include Melbourne's Lucy Guerin Inc and Chunky Move, Dancenorth (Townsville), and Tracks Dance Company (Darwin). Noel Tovey AM will be inducted into the 2017 Hall of Fame, and the Lifetime Achievement Award will be presented to Helen Herbertson.
The Australian Dance Awards ceremony will take place at The Playhouse, Arts Centre Melbourne on Sunday 24 September 2017. For tickets and a full list of nominees, visit the Australian Dance Awards website.
---
Oddlands
Geelong's Back to Back Theatre has collaborated with Matchbox Pictures to produce their début short feature, Oddlands, starring Simon Laherty and Sonia Teuben. Written and directed by Bruce Gladwin, Oddlands, tells the story of Des and Tam, members of a clean-up crew in a toxic wasteland, who stumble upon what may be the last human survivor. The 'unlikely heroes' will then have to decide between 'saving humanity or saving themselves'.
For the past thirty years, Back to Back Theatre has featured an ensemble of actors with disabilities. 'Our company's intention is to create work that gives voice to social and political issues that resonate with us all ... our lead actors are uniquely placed to deliver that commentary to a broad audience,' said Back to Back Theatre's Executive Producer Alice Nash.
Oddland's cast and creatives will attend the world première of their film at the Adelaide Film Festival on Tuesday, 10 October 2017.
---
---
The Nettelbecks at fortyfivedownstairs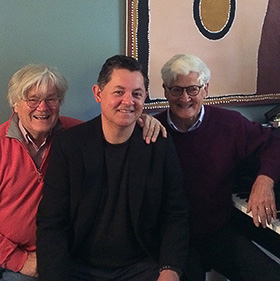 Ted, Alexander, and Colin NettelbeckFor the first time brothers Ted and Colin Nettelbeck, and Colin's son Alexander will perform jazz piano in public as part of an ensemble performance, Three of a Kind, on 4 October 2017, at Melbourne's fortyfivedownstairs. Ted once accompanied American jazz legends Mel Tormé and Buddy Rich, and first taught his younger brother Colin Nettelbeck (longtime contributor to ABR) jazz piano. Alexander has performed in numerous local and international festivals, and has collaborated with artists such as Kate Ceberano, Deni Hines, and Lazzaro Ciccolella.
---
Giveaways
Thanks to Queensland Theatre and the Brisbane Festival, two new or renewing subscribers to ABR will receive double passes to An Octoroon, directed by Nakkiah Lui, at 7.30 pm on 16 September 2017 at Bille Brown Studio, Queensland Theatre.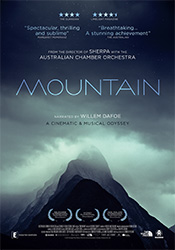 This month, thanks to Madman Entertainment, ten new or renewing subscribers will receive double passes to see Mountain, a documentary directed by Jennifer Peedom and narrated by Willem Dafoe. In cinemas 21 September.
To be eligible for these giveaways, you must be a current or new paid subscriber to the print edition of ABR or to ABR Online. To be in the running please email Grace Chang at This email address is being protected from spambots. You need JavaScript enabled to view it. with your full name and contact details. Preference is given to subscribers who have not received a giveaway in recent months.