Advances
The Update - August 29, 2017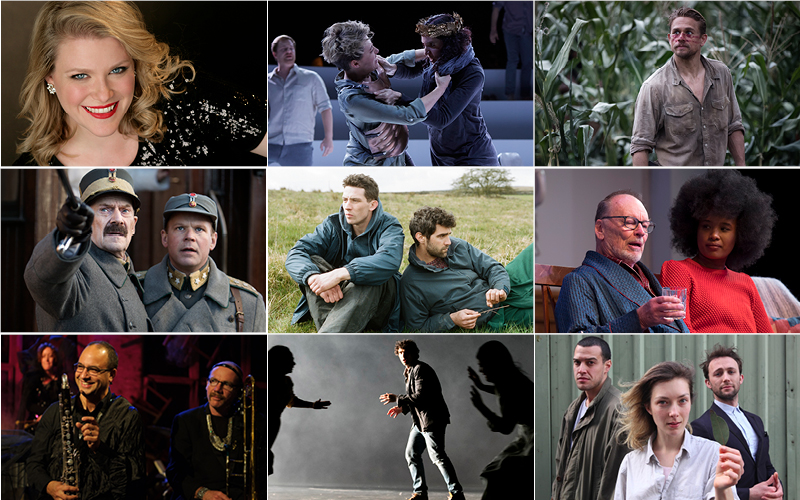 Recent ABR Arts reviews
Mark Leonard Winter
If it takes courage to be a sculptor, as Henry James suggested, it may take even more to be an actor. Few thespians enjoy much financial security. How good then it is to read that Mark Leonard Winter was among the ten recipients of the 2017 Sidney Myer Creative Fellowships, unrestricted grants that are each worth $160,000 over two years. Mark Leonard Winter has been magnetic in plays like Suddenly Last Summer, King Lear, and Chimerica. He won two 2016 Helpmann Awards. The Myer folk rightly note: 'He is a true collaborator. He works with this country's best directors and is for all of them, an "actor of choice".'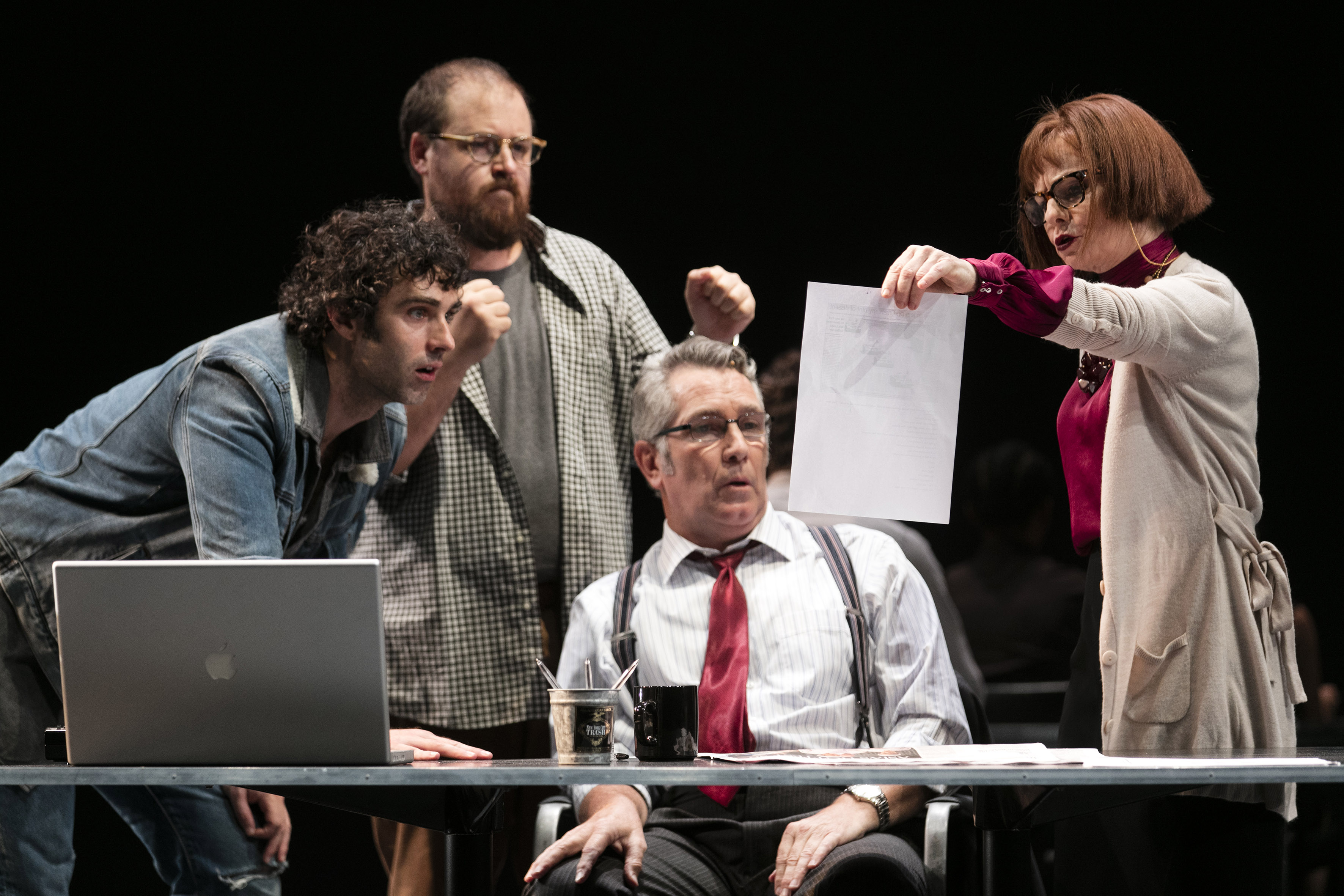 Mark Leonard Winter, Brent Hill, Tony Cogin, and Rebecca Massey in Sydney Theatre Company's Chimerica (photograph by Brett Boardman)
Also successful in the round of the Myer Fellowships were Angela Betzien, Emily Tomlins, Genevieve Clay-Smith, Hiromi Tango, Jade Lillie, Julia deVille, Kyle Page, Megan Washington, and Yitzhak Yedid.
Opera Australia 2018
Opera Australia has announced its Sydney and Melbourne seasons. Highlights include Barrie Kosky's production of Shostakovich's The Nose (a co-production with the Royal Opera House and Kosky's own Komische Oper in Berlin). The cast includes the great John Tomlinson, who was such a memorable Ghost and Gravedigger in Brett Dean's Hamlet at Glyndebourne.
There is much Verdi and Puccini. In Sydney, Nicole Car makes her début as Violetta in La Traviata in March, and the celebrated baritone Leo Nucci performs three times as Rigoletto during a long run in July and August. Amber Wagner – who made such an impression as Sieglinde during the 2016 Melbourne Ring – returns as Aida in Sydney. There is more Massenet, after the recent Sydney concert version of Thaïs. Ferruccio Furlanetto will star in Don Quichotte (Melbourne and Sydney). Jessica Pratt – a regular in Melbourne with Victorian Opera – finally makes her Sydney début in Lucia di Lammermoor.
Melbourne will see seven productions, including a rarity: Brian Howard's Metamorphosis (Sydney also). In November there will be four performances of Wagner's Die Meistersinger von Nürnberg, featuring many Ring veterans, including James Johnson, Daniel Sumegi, and the sensational Stefan Vinke as Walther von Stolzing. Kasper Holten's production was, it must be said, widely derided when it premièred at Covent Garden in March 2017.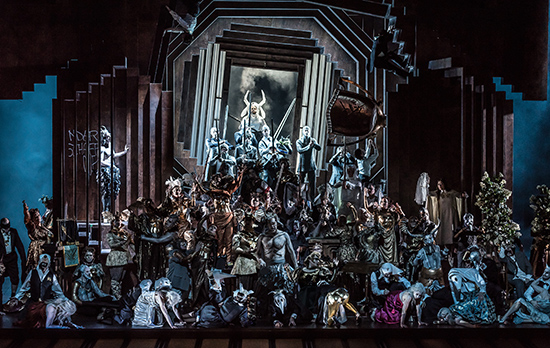 Die Meistersinger von Nürnberg
Hamlet in Adelaide
Brett Dean's opera Hamlet – such a success in Glyndebourne in June, and given a five-star review by Michael Halliwell for ABR Arts – is the first-announced highlight of the 2018 Adelaide Festival (2–18 March 2018). Australians will have an opportunity to see Neil Armfield's superb production, with some of the original cast members, notably Allan Clayton as Hamlet and Rod Gilfry as Claudius, though not Barbara Hannigan as Ophelia or John Tomlinson as the Ghost. New cast members include Lorina Gore (Ophelia) and Cheryl Barker (Gertrude). Nicholas Barker will conduct the Adelaide Symphony Orchestra. There are just three performances (March 2, 4, and 6).
SSO's new CEO
The Sydney Symphony Orchestra has announced the appointment of Emma E. Dunch as its new CEO. Ms Dunch, a New-York based performing arts executive, will return to Australia to oversee the 'relaunch of the SSO when it returns to the Sydney Opera House Concert Hall' after renovations to improve the venue's acoustics. 'A great orchestra not only requires excellent musicians,' said SSO's Chief Conductor and Artistic Director David Robertson, 'but also a leader who can ably pull together all facets of an extremely complex organisation.'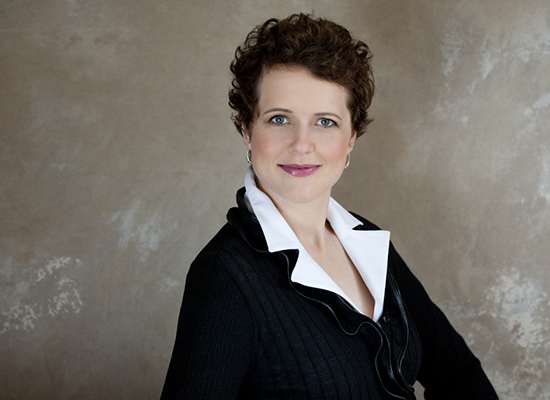 Emma E. Dunch (photograph by Richard Blinkoff)
Emma E. Dunch is currently the President of DUNCH, a New York-based cultural management firm that assists creative organisations with fundraising, financial management, planning, and leadership development. She began her arts management career at SSO in marketing and communications in 1996. Ms Dunch will commence her new role with the SSO on 1 January 2018.
Windmill Pictures
South Australian theatre company Windmill Theatre Co has announced the launch of its new screen division, Windmill Pictures, dedicated to developing screen projects from its live theatre productions. The announcement follows the success of the company's 2015 film Girl Asleep, which won the Best Costume Design Award at the Australian Academy of Cinema and Television Arts (AACTA) Awards, and The Age Critics Prize for Best Australian Feature Film at the 2016 Melbourne International Film Festival.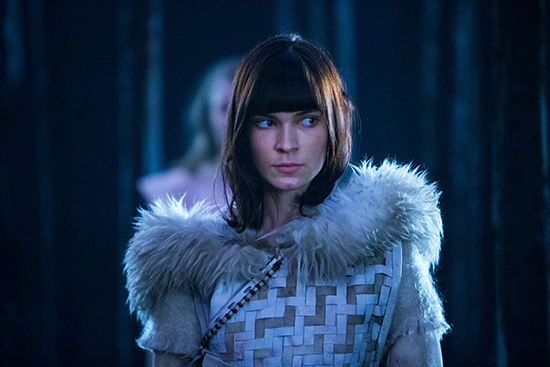 Windmill Theatre's Girl Asleep

'We're thrilled to have reached so many young people across the world through the screen medium,' said Windmill's Artistic Director Rosemary Myers. 'The creative process of taking Girl Asleep from stage to screen has forged a new and exciting convergence model of live theatre and film for the company and we're excited to take on more screen projects alongside our theatre work.'
Tickets to Windmill Theatre Company's 2018 season will go on sale from 1 September.
New opportunities at Abbottsford Convent
Melbourne's Abbottsford Convent has announced a new residency program and exhibition opportunities. Two emerging artists will receive rent-free studio space for six months, professional support, and $2,500 for an onsite project as part of the Abbottsford Convent Residency Program. The first of the two residencies will run from 22 December 2017 to 22 June 2018 and the second from 24 June to 21 December 2018. Applications close 21 September 2017.
Expressions of Interests from visual artists, designers, curators, sound artists, performers, and more are also being sought for 2018 exhibitions in the Convent's St Heliers Street Gallery. The Gallery presents a year-round exhibition schedule and does not charge a commission on any of the works sold. Applications close 9 September 2017.
St Albans Writers' Festival
The picturesque town of St Albans (population 158) in the Hawkesbury heartland of New South Wales will host its third annual Writers' Festival. Highlights of this year's Festival includes Stan Grant speaking about his vision for an inclusive Australia and Australian film director George Miller introducing a screening of his Academy-Award winning 2015 film Mad Max: Fury Road. Guest speakers include Tom Griffiths, Bernadette Brennan, and Tony Jones.
The St Albans Writers' Festival will take place from 8 –10 September 2017.
The Way Out
Melbourne's Red Stitch Theatre has lead the way in fostering new and original ideas from budding playwrights through its INK Program, an initiative that offers 'writer-centric' workshops and peer support to develop a draft for a production over a period of twelve to eighteen months. Past INK alumni include Dan Giovannoni whose play Jurassica won a Green Room Award for Writing in 2016.
One of the latest INK creations is The Way Out, a dystopian tale about a woman and her father selling moonshine in a small regional Australian town, and struggling to survive in a poisoned landscape. The Way Out is written by Josephine Collins and is her first full-length play. Penny Harpham, co-founder and co-Artistic Director of She Said Theatre, is the director.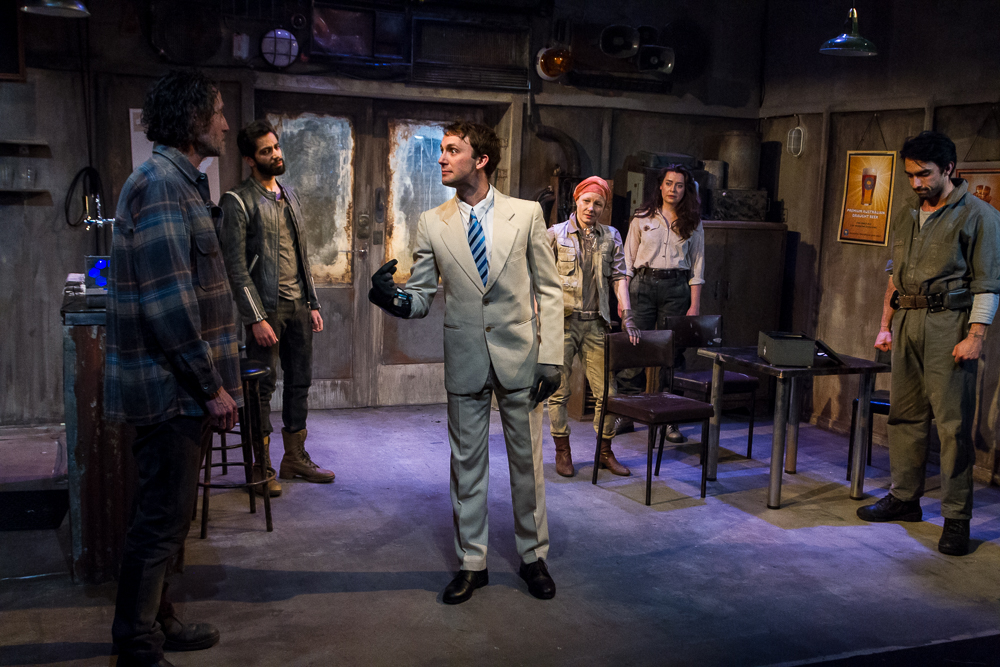 Red Stitch Theatre's The Way Out (photograph by Teresa Noble)
The Way Out opens on Wednesday, 30 August, at Red Stitch Theatre, St Kilda.
The paper piano
Music lovers and historians in Melbourne will have the opportunity to attend a rare recital of a Cristofori piano – the only one of its kind in the Southern Hemisphere. Superficially, the piano resembles a harpsichord, but its hammers are made of paper rolls covered in felt, and its frame is made of wood instead of iron, making it as sensitive to temperature fluctuations as a violin. Its architect Bartolomeo Cristofori (1655–1731), is widely regarded as the inventor of the piano.
Jacqueline Ogeil commissioned this replica in 2015 following her doctoral dissertation on Domenico Scarlatti's sonatas. On Friday, 22 September at the Melbourne Recital Centre, she will perform eleven sonatas published by Scarlatti in 1738 under the title Essercizi, accompanied by a digital projection that will illustrate the complex hand crossings involved in playing the pieces.
Giveaways
Thanks to the Melbourne Chamber Orchestra, two new or renewing subscribers to ABR will receive double passes to Towards Eternity a performance curated by recorder virtuoso Genevieve Lacey, tracing the trajectory of music over 900 years, including compositions by Vivaldi, Vaughan Williams, and Beethoven. Towards Eternity will be performed at 7:30 pm on Friday, 8 September 2017 at Deakin Edge, Federation Square Melbourne.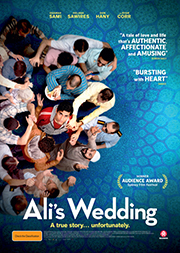 This month, thanks to Madman Entertainment, ten new or renewing subscribers will receive double passes to see Ali's Wedding, a romantic comedy about family life in multicultural Australia, directed by Jeffrey Walker. In cinemas August 29.
To be eligible for these giveaways, you must be a current or new paid subscriber to the print edition of ABR or to ABR Online. To be in the running please email Grace Chang at This email address is being protected from spambots. You need JavaScript enabled to view it. with your full name and contact details. Preference is given to subscribers who have not received a giveaway in recent months.