Advances
The Update - August 1, 2017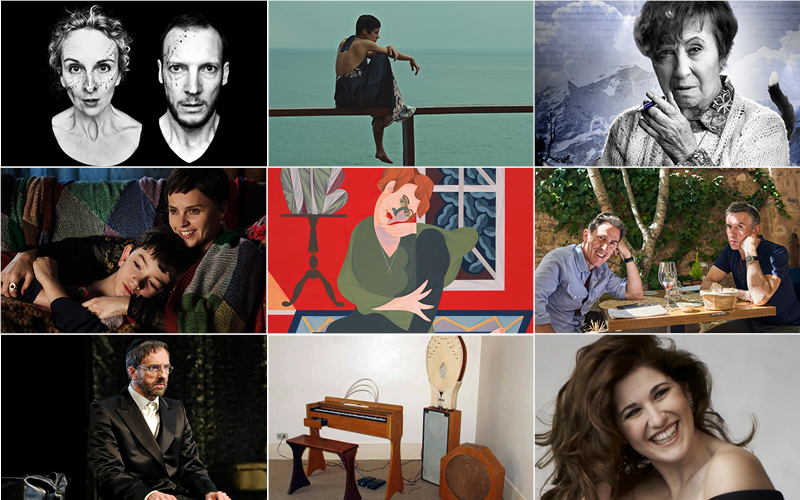 Recent ABR Arts reviews
Archibald Prize
Mitch Cairns's portrait of his partner and fellow artist Agatha Gothe-Snape has won the Art Gallery of New South Wales's 2017 Archibald Prize.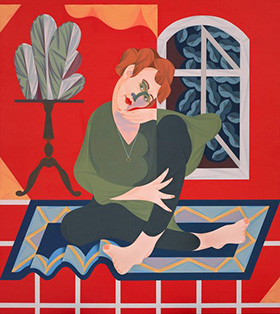 Agatha Gothe Snape by Mitch Cairns (image courtesy of the Art Gallery of New South Wales)'The skill and sensitivity of Mitch's portrait left a significant impression on us all,' said David Gonski, president of AGNSW's Board.
Mitch Cairns, a four-time Archibald Prize finalist, described his stylised work as being 'composed with love', and told The Age that painting his partner of ten years was often stressful: 'You've got to continue making the painting when you've maybe had a bit of a row, and you continue to paint the painting when you're deeply in love ... The painting has to harness all of the complications that a relationship has.'
Peter Smeeth's portrait of journalist and television personality Lisa Wilkinson won the Packing Room Prize. Works by Archibald Prize finalists will be on display at AGNSW until 22 October 2017.
---
Wangaratta Festival of Jazz and Blues, 3–5 November 2017
The program for the 2017 Wangaratta Festival of Jazz and Blues was launched with fanfare at Readings Bookshop in Carlton a few weeks back. If 2016 was the Festival's annus horribilus – plagued as it was by poor weather and floods – this year's, run by a new artistic team, is clearly aimed at rebooting one of Australia's pre-eminent music festivals. Several international acts associated with New Orleans, the birthplace of jazz, including firebrand trumpeter Christian Scott, and pianist–singer Jon Cleary, are amongthe 2017 highlights. The strong Australian line-up points again to the incredible array of jazz talent on offer in this country: Mike Nock, Tony Gould, Scott Tinkler, Angela Davis, Barney McAll, Katie Noonan, Phil Slater, Gian Slater, Jonathan Zwartz, and others.
As always, the Festival will host a number of unique collaborations, the most tantalising being a one-off improvised trio performance by pianist Paul Grabowsky, trumpeter James Morrison, and Spiderbait drummer Kram. Elsewhere, US experimental jazz vocalist, multi-instrumentalist and dancer Jen Shyu will team up with Sydney drummer Simon Barker; and Adam Simmons, part of the Festival's new programming team, will lead a sextet made up of French, American, and Australian musicians. Aside from Jon Cleary, the Blues Stage will feature the Kevin Borich Express, Spiderbait playing with the Wangaratta Horns, Cold Chisel guitarist Ian Moss, Lucky Oceans, and others. This year's program looks to have struck a good balance between the popular and experimental, between tradition and innovation. The full program can be found at the Festival's website - Des Cowley
---
---
VCA's new Director Jon Cattapan
Melbourne artist Jon Cattapan has been announced as the next Director of the Victorian College of the Arts, replacing Su Baker. Cattapan, who has extensively exhibited as a visual artist since 1979, was previously Deputy Director to Baker who held the directorship for the past six and a half years.
Jon Cattapan's works can be found in the collections of all Australian State museums and regional galleries, and in 2006, a retrospective, The Drowned World: John Cattapan works and collaborations, was held at the Ian Potter Museum of Art, University of Melbourne.
---
Love Your Bookshop Day
On 12 August 2017, Australia's literary community will celebrate the important role that books and bookselling plays in our society with Love Your Bookshop Day. Bookshops around the country will mark the occasion in their own way. In previous years, Fairfield Books in Victoria invited customers and passers-by to write their favourite book or book character on the shop window, and Avid Reader in Brisbane held baking competitions and asked customers to bring in their pugs. The Australian Booksellers Association (ABA) invites the public to use the hashtag #whyilovemybookshop on social media to express their love of all things books.
'Bookshops are like sacred spaces to me,' said former bookseller and author Benjamin Law, 'Plus they're really great places to flirt with obscenely attractive staff members.'
According to the ABA, Australian bookshops employ more than 100,000 booksellers. In the last twelve months, more than 55,000,000 books were sold across the country, bringing in a total of over one billion dollars.
---
Black Swan State Theatre Company's Switzerland
American novelist Patricia Highsmith is the subject of Black Swan State Theatre Company's upcoming production of Switzerland, written by Joanna Murray-Smith and directed by Lawrie Cullen-Tait. Highsmith spent her final days near the village of Locarno in Switzerland, where she wrote Ripley Under Water (1991), the last in her sequence of novels about the character Tom Ripley (The 'Ripliad', as they're referred to).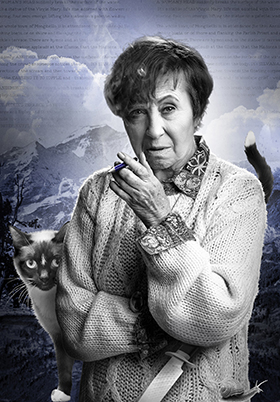 In Murray-Smith's Switzerland, the author lives a reclusive life in Swiss Alps with her cigarettes and cats, until one day a young man, Edward Ridgeway, intrudes on her fortress of solitude. He is there as a delegate from her publisher, who is pestering her about a contract for one final Ripley novel.
Switzerland won Best New Australian Work at the Sydney Theatre Awards in 2014 and was programmed by almost every state theatre company in Australia. Black Swan's production stars Jenny Davis as Patricia Highsmith, and Giuseppe Rotondella as Edward Ridgeway.
Switzerland will be performed at the Heath Ledger Theatre, Perth, from 19 August to 3 September 2017. Thanks to Black Swan State Theatre Company, we are giving away three double passes to Switzerland on Saturday 19 August to new and renewing subscribers to ABR. For details on how to enter see our giveaways section below.
---
David Robertson extends his term at the SSO
David Robertson will extend his tenure as the Sydney Symphony Orchestra's Chief Conductor and Artistic Director for another year. Robertson, who took up his position in 2014, will end his term at the conclusion of the 2019 season.
'As our artistic leader his ambitious projects have helped grow internationally the profile of the SSO and indeed of Sydney as a cultural destination,' said the SSO's Managing Director Rory Jeffes.
David Robertson conducted Porgy and Bess in 2016 and Tristan und Isolde in 2015, both of which were reviewed by Michael Halliwell for ABR Arts. SSO will reveal details of their 2018 season on Thursday, 10 August 2017.
---
State Theatre Company of South Australia's Macbeth
Recently, the State Theatre Company of South Australia became Australia's only major theatre company to employ a professional ensemble. The ABC reports that this initiative, launched by STCSA's Artistic Director Geordie Brookman, gives actors twenty weeks of employment a year for two years.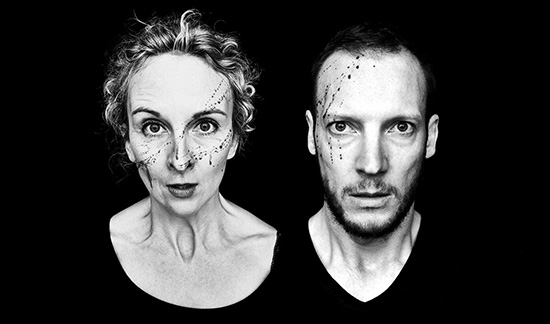 One of the first productions the newly-minted ensemble will tackle is a contemporary take on Macbeth. Brookman's production stars Nathan O'Keefe and Anna Steen, and will explore the Scottish Play's 'commonalities with the brutality of modern warfare' and examine 'what happens when the trauma of taking a life intersects with ambition'.
Macbeth will be performed at the Dunstan Playhouse, Adelaide, from 25 August to 16 September. Thanks to State Theatre Company of South Australia, we are giving away three double passes to Macbeth to new and renewing subscribers to ABR. For details on how to enter see our giveaways section below.
---
A Feast of Music
The picturesque spa town of Daylesford, Victoria, will host a series of performances by the Melbourne Chamber Orchestra as part of its Feast of Music weekend from 8–10 September this year.
The lineup will include the Machlak Chen Duo's recital of Beethoven and Brahms; the Hamer Quartet performing works by Beethoven and Dvořák and the Victorian première of Lachlan Skipworth's Yamagoe; Genevieve Lacey will curate and perform music by Dunstaple, Vivaldi, Vaughan Williams, and more; a dinner event at Daylesford's Lake House accompanied by music from the Hamer Quartet; and a recital of Brahms's Piano Quartet No. 2 in A major Op 26.
See the Melbourne Chamber Orchestra's website for more details.
---
---
All things Bollywood and beyond
The Indian Film Festival of Melbourne (IFFM) this year will screen over sixty films from Bollywood and beyond from 10–22 August. The festival will be opened by Lipstick Under My Burkha, a film that was initially denied classification by India's conservative Central Board Film Certification (CBFC) for being 'too lady-oriented', a decision described by the film's director Alankrita Shrivastava as 'an assault on women's rights'.
Other guests will include acclaimed Indian actress Aishwarya Rai Bachchan, Karan Johar, director of the blockbuster films Kuch Kuch Hota Hai (1998) and Kabhi Khushi Kabhi Gham (2001), and presenter Malaika Arora, who choreographed IFFM's 2011 Guinness World Record-breaking group dance at Federation Square.
The opening week will also coincide with India's Independence Day celebrations, which will be commemorated with an event on 12 August featuring traditional ceremony, dance, and recognition of India's film culture. See the IFFM website for a full program.
---
The Perfume Garden
From 2–13 August, Melbourne's Chapel off Chapel will host The Perfume Garden, first performed in Melbourne in 2007. Written by Rajendra Moodley (writer/director of the 2014 Melbourne Fringe Festival Show Is It Because I'm Indian?), The Perfume Garden is a comedy about 'family, love, culture, magic and ageing', and features a collaboration between Ignite Bollywoood Dance Company and the Victorian State Ballet.
---
Sydney's Latin American Film Festival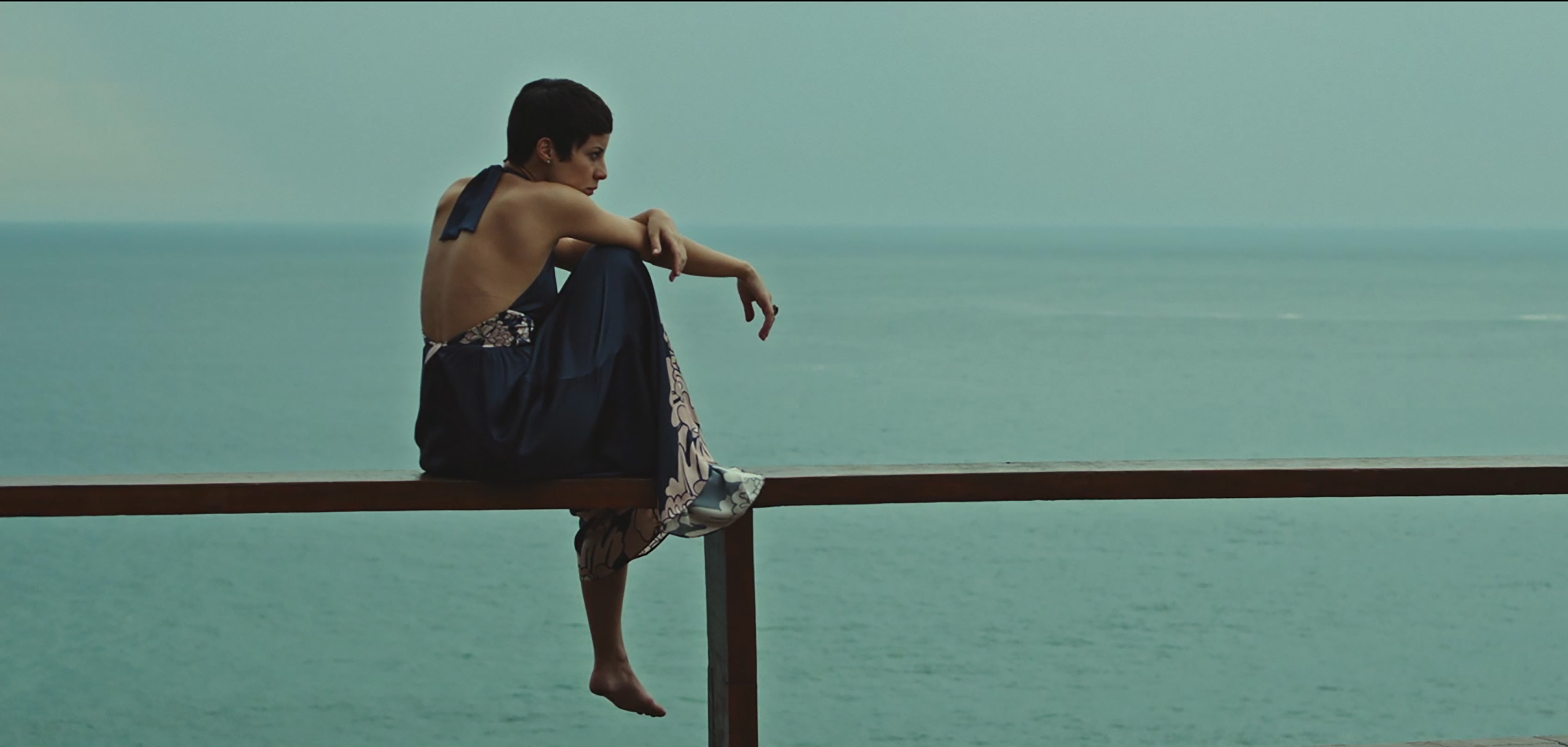 Elis Regina (image courtesy of Cardinal Spin)
The program for Sydney's Latin American Film Festival this year will feature films from Latin countries and the Caribbean, 'focusing on diversity and representation'. Half of the program – the eight feature films, two documentaries, and seven short films – will be directed by women. Highlights include Adriana's Pact (El Pacto de Adriana), Lissette Orozco's documentary on her Aunt Adriana, who is accused of committing atrocities under Pinochet's dictatorship in Chile; Elis, a biopic of the life of Brazilian singer Elis Regina; and Bad Influence (Mala Junta), a feature film from Claudia Huaiquimilla about the struggles of the indigenous Chilean Mapuche people. The festival will run from 8 to 12 September 2017.
---
Giveaways
Thanks to Black Swan State Theatre Company, three new or renewing subscribers to Australian Book Review will receive double passes to Switzerland at 7.30 pm on Saturday 19 August 2017 at the Heath Ledger Theatre in Perth.
Thanks to State Theatre Company South Australia, three new or renewing subscribers to ABR will also receive double passes to Macbeth at 8pm on Saturday 26 August 2017 at the Dunstan Playhouse, Adelaide.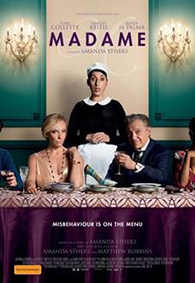 This month, thanks to Studio Canal, five new or renewing subscribers will receive double passes to see Madame, starring Toni Collette and Harvey Kietel (August 17). Thanks to Transmission Films we also have ten double passes to Maudie, starring Sally Hawkins and Ethan Hawke (August 24).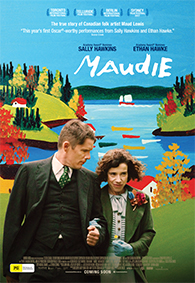 To be eligible for these giveaways, you must be a current or new paid subscriber to the print edition of ABR or to ABR Online. To be in the running please email Grace Chang at This email address is being protected from spambots. You need JavaScript enabled to view it. with your full name and contact details. Preference is given to subscribers who have not received a giveaway in recent months.