Advances
The Update - April 26, 2017
Once in Royal David's City
Queensland Theatre is holding a charity performance of Once in Royal David's City on Saturday 29 April at 7.30 pm in the Playhouse, QPAC. Entry to this performance is by donation only, with all proceeds going to Palliative Care Queensland. What a great way to savour fine Australian drama and help a worthy charity at the same time.
Michael Gow's play about 'family, loss, purpose, politics, and the endless possibilities of art' has been produced several times in recent years. The QT production, directed by Sam Strong, was first seen at Black Swan State Theatre Company in March–April 2017. Ian Dickson reviewed the 2014 Belvoir St production.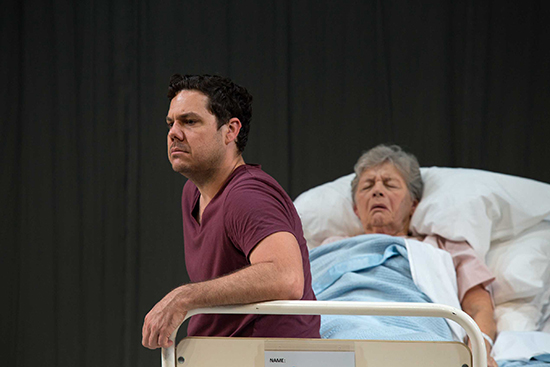 Jason Klarwein and Penny Everingham in Once in Royal David's City
(Queensland Theatre)
Anna Netrebko
The Russian singer Anna Netrebko will make her Australian début later this year. Netrebko will appear in concert with tenor Yusif Eyvazov, who happens to be her husband. Mikhail; Tatarnikov, Music Director and Principal Conductor of the Mikhailovsky Theatre in St Petersburg, will conduct the Opera Australia Orchestra. This is a rare opportunity to hear one of the world's finest singers at the height of her powers. Netrebko, aged forty-five, is a celebrated Susanna, Lucia, Violetta, Lady Macbeth, and Tatyana. The Melbourne concert is on 21 October 2017; Sydney follows on 24 October. Tickets go on sale on 2 May.
Melbourne International Jazz Festival, 2–11 June 2017
Melbourne International Jazz Festival (MIJF) celebrates its twentieth anniversary in 2017, and the breadth of this year's program, recently launched, is a testament to how far the Festival has come in that time. A highlight will be the first Australian performances by Carla Bley who, at the age of eighty, remains one of the great composers and arrangers in jazz. She will perform two concerts, one with her trio, comprising bassist Steve Swallow and saxophonist Andy Sheppard, the other with the Monash Jazz Ensemble. Award-winning American guitarist Bill Frisell will bring his latest project to the Melbourne Recital Centre, billed as a unique take on classic American cinema music, from Hitchcock to Morricone; and he will also perform club sessions at Michael Tortoni's newly opened Jazzlab in Brunswick. Pianist Kenny Barron, whose music has graced recordings by Ella Fitzgerald and Stan Getz, will perform with his trio; and Vince Jones will join with the Orquestra do Brasil to perform the music of Brazilian composer Antônio Carlos Jobim. Legendary Australian trio The Necks are set to perform four consecutive nights in an intimate club setting, and Sydney pianist Alister Spence will team up with Japanese pianist Satoko Fujii for what promises to be an exciting night of cross-cultural improvisation. A genuine coup for the MIJF is the Donny McCaslin Group, whose music featured on David Bowie's final album Blackstar. Other international performers include Dianne Reeves, arguably one of jazz's greatest living vocalists; Tigran Hamasyan, the Armenian pianist, vocalist and songwriter; Dutch drummer Ari Hoenig; and young Polish trio The Nak, whose music is inspired by twentieth-century composers such as Witold Lutoslawki and Béla Bartók. Standout Australian performances include Paul Grabowsky's new large-scale composition 'Moons of Jupiter', and pianist Andrea Keller's song cycle 'Still Night; Music in Poetry', featuring vocalists Gian Slater and Vince Jones. All in all, it promises to be an exciting ten days of music in Melbourne with over a hundred performances across the city. The full program can be found at: http://melbournejazz.com/ – Des Cowley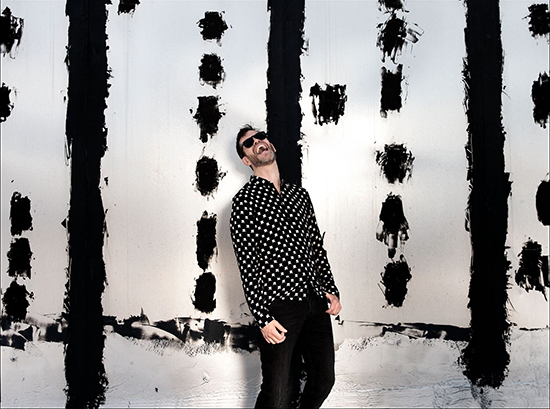 Donny McCaslin of the Donny McCaslin Group (photograph by Jimmy King)
Hong Kong Philharmonic
The 2017 classical music season is off to a bright start, and now we have the Hong Kong Philharmonic to look forward to. The HKP will perform in Melbourne and Sydney on May 4 and 5, respectively, conducted by Music Director Jaap Van Zweden, and accompanied by Ning Feng, who will perform Mozart's Fourth Violin Concerto – heard recently in both Sydney's, when Joshua Bell gave an idiosyncratic reading with the Academy of St Martin in the Fields. The HKP will also perform Mahler's Titan Symphony. David Larkin will review the Sydney concert for ABR Arts.
Courtesy of HKP, we have ten double passes for the Melbourne concert (May 4). See the giveaways section below for more information.
Clunes Booktown
The Victorian town of Clunes will once again be transformed into 'Booktown' for its annual festival for bibliophiles on May 6 and 7. Apart from sifting through a huge collection of 'rare, out-of print, and collectable books', festival-goers can visit heritage buildings, listen to live music, and watch street performers. There is a writing, editing, and design workshop for budding magazine editors, as well as author talks from Clementine Ford, Kate Grenville, and A.S. Patrić. For more information, visit www.clunesbooktown.com.au
Awakening at fortyfivedownstairs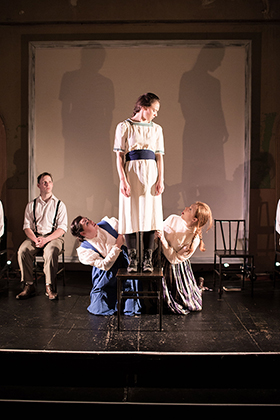 The cast of Awakening (fortyfivedownstairs)Returning after its début season in 2016, Awakening is a new adaptation of German playwright Frank Wedekind's play Spring Awakening. Daniel Lammin created Awakening in collaboration with students from Monash University Student Theatre. It will be performed at fortyfivedownstairs in Melbourne from 10 to 21 May this year.
Wedekind's play, often banned since its première in 1906, is a critique of sexually repressive nineteenth-century Germany, and explores controversial themes such as sexuality, suicide, and abortion. Daniel Lammin's adaptation questions 'current Australian attitudes towards the transition into adulthood', in the midst of a 'national crisis over teenage mental health and sexuality'.
Thanks to fortyfivedownstairs, ABR is giving away three double passes to Awakening. See our giveaways section below for more details.
Blood and guts
Hobart's Museum of Old and New Art (MONA) has announced the line-up for its annual winter arts festival Dark Mofo. Highlights this year include Crossing, a 200-kilometre pilgrimage across Tasmania from church to church; Empty Ocean, an installation from Australian performance artist Mike Parr; Norwegian 'folk black metal' musicians Ulver (who will perform with the Tasmanian Symphony Orchestra); Scottish rock band Mogwai; and Austrian avant-garde artist Hermann Nitsch's 150.Action.
Nitsch's work has already attracted controversy, with animal rights groups and Hobart's Lord Mayor Sue Hickey objecting to the slaughter of a bull specifically for the installation. MONA has released a statement, pointing out that the animal 'to be used is specifically on the market for slaughter' and will not be slaughtered during the event, but humanely beforehand.
'We will not shy away from presenting work that challenges us to consider the ethical implications of our actions, both today, and in the past', said Festival Director Leigh Carmichael. MONA's owner David Walsh has written a long piece on the controversy: 'In my opinion, people consume meat because they like it, and they consume art because they like it. When art (even accidentally) makes explicit what eating meat entails (slaughter, pain, blood, guts) they don't like it ...'
As Tasmanian Premier Will Hodgman states, 'There's nothing else quite like the Dark Mofo experience.'
The 2016 Dark Mofo Festival was reviewed by Dilan Gunawardana in ABR Arts.
Noel Tovey at La Mama
Noel Tovey will return to La Mama Courthouse for his one-man show, Little Black Bastard, which will run May 3–7. The show outlines the neglect and sexual abuse Tovey suffered throughout much his childhood, and early adult years, and pays tribute to his Aboriginal ancestry that helped him to overcome his many hardships. Little Black Bastard was first performed at La Mama Courthouse in 2003, where, decades earlier, he had been convicted of the 'abominable act of buggery' and sent to Pentridge Prison at the age of seventeen. He went on to forge a successful career in London as a dancer, singer, actor, choreographer, and director.
Dennis Altman reviews Noel Tovey's And Then I Found Me (Magabala Books) in the May issue of ABR. Tovey's second memoir details his artistic endeavours and encounters in London. Visit La Mama Theatre's website for more information about Little Black Bastard.
Pulitzer and Man Booker Prize winners in Adelaide
Pulitzer Prize winning authors Colson Whitehead and Hisham Matar, and Man Booker Prize winning author Anne Enright will be in Australia for three out-of-season events for Adelaide Writers' Week. Whitehead will discuss his book The Underground Railroad, which tells the story of a young slave's 'desperate journey to escape from a cotton plantation in Georgia on the eve of the American Civil War'. Libyan author Hisham Matar will discuss The Return: Fathers, sons, and the land in between, a memoir about his return to Libya following the kidnapping of his father by the Gaddafi regime. Anne Enright will discuss her novel The Green Road, which spans thirty years, and is set on Ireland's Atlantic Coast.
For more information visit the Adelaide Festival website.
Ian Potter Cultural Trust
Applications are open now for the Ian Potter Cultural Trust. The Cultural Trust offers grants up to $7,000 to support emerging and early career artists to take up professional development opportunities, usually overseas, such as residencies, internships, postgraduate study with a focus on professional development and artistic practice, conferences and more. Applications are open for the current round until May 23 for travel/projects taking place after September 2017. Please visit the Ian Potter Cultural Trust website for more information: http://www.ianpotterculturaltrust.org.au/
SALA's twentieth anniversary
Registrations are now open to business owners and South Australian artists until Monday 15 May for the 2017 South Australian Living Artists (SALA) Festival. Now in its twentieth year, the festival celebrates all forms of visual art, including painting, sculpture, jewellery, video, and more.
Artists are also eligible for entry into the 2017 SALA Awards, with 'more than $38,000 in cash and prizes to be won across eight categories', including for multimedia and video artists, emerging artists, and artists over sixty.
The inaugural Patron's Art Writer's Award 'for excellence in visual arts writing' is open to anyone writing about South Australian living artists. The winner will receive a trip to Berlin 'for a one month residency at international art complex Phasmid Studios'.
Visit the SALA Festival website for more information.
Giveaways
Thanks to Hong Kong Philharmonic, ten new or renewing subscribers will receive double passes to a one-night performance of Hong Kong Philharmonic Orchestra and Jaap van Zweden at the Arts Centre Melbourne on Thursday 4 May.
New or renewing subscribers will also receive three double passes to Awakening, based on the 1906 play by Frank Wedekind, thanks to fortyfivedownstairs.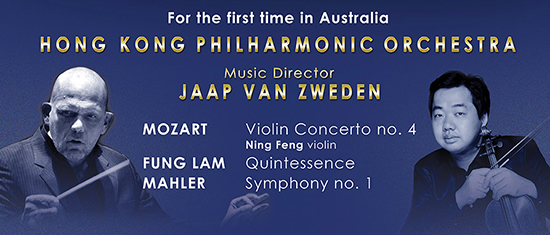 To be eligible for these giveaways you must be a current or new paid subscriber to the print edition of ABR or to ABR Online. To be in the running please email Grace Chang at This email address is being protected from spambots. You need JavaScript enabled to view it. with your full name and contact details. Preference is given to subscribers who have not received a giveaway in recent months.