Advances
The Update - April 11, 2017
Vale John Clarke
Australian Book Review is saddened by the loss of satirist John Clarke, who died of natural causes while hiking in the Grampians on 9 April 2017.
Clarke was celebrated for his witty and astute observations on Australian culture and politics, and all its absurdities. He began his career in New Zealand in the 1970s, as the laconic farmer Fred Dagg (who had numerous sons and associates, all named 'Trev'). Throughout the 1980s and 1990s Clarke co-wrote several films and television shows.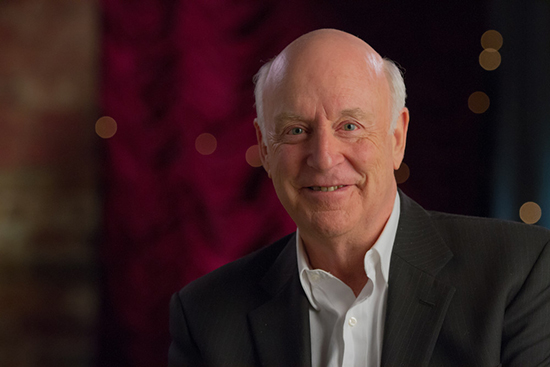 John Clarke (image courtesy of the ABC)
He and comedy partner Bryan Dawe, entertained audiences for more than twenty-five years with their political satire skit show, Clarke and Dawe on ABC. Most recently, John Clarke appeared as Henry in the comedy series The Ex-PM, and wrote 'Commonplace', a column in the Autumn 2017 issue of Meanjin.
Editor of Meanjin, Jonathan Green commented on his friend's comedic perspicacity: '… he could never settle for rough spontaneity, would never churn something out just to please … Find me a dead spot, find me an idea of John Clarke's that fell a little short of the mark. I dare you.'
Baiba Skride at the SSO
Latvian violinist Baiba Skride will perform Prokofiev's First Violin Concerto with conductor Andris Poga at the Sydney Opera House on 10–15 May.
Skride won the 2001 Queen Elisabeth Competition at the age of twenty and has performed with orchestras such as the Berlin Philharmonic, the Boston Symphony Orchestra, and Orchestre de Paris.
With Baltic understatement, Baiba Skride said of Prokofiev's Concerto (first performed in 1923): 'It's not the most easy concerto to play, because it's so delicate, but when it works well, it's really really beautiful.'
The program will begin with Wagner's Rienzi Overture and will end with Tchaikovsky's Sixth Symphony, the Pathétique, recently heard to brilliant effect in an MSO performance. Before these two performances, MSO Chief Conductor Andrew Davis implored the audience not to applaud after the rousing March in the third movement, to accentuate the sorrowful beauty of the Adagio that (unusually) ends this famous symphony. The opening-night audience stayed silent, including ABR Arts – but not at the second performance, we understand. Apparently the knighted maestro looked far from happy.
They clapped too in Sydney when Leonard Bernstein conducted the Pathétique at the Sydney Opera House in 1975. The whole performance can be heard on YouTube.
La Sonnambula
'In my Eden a person who dislikes Bellini has the good manners not to get born.' Extreme perhaps, but many bel cantists will be inclined to agree with W.H. Auden, who wrote thus in his poem 'Vespers' (1954).
Vincenzo Bellini (1801–35) composed only nine operas, several of them melodic triumphs. La Sonnambula premièred in 1831, the same year as his masterpiece, Norma – not a bad year from the young Sicilian. Maria Callas famously revived La Sonnambula at La Scala in 1955 – with Luchino Visconti directing, and Leonard Bernstein conducting. Later, Joan Sutherland made the role of Amina her own.
On May 5 – 'for one night only' – Victorian Opera (which has done so much for the cause of bel canto in recent years) – will present a concert staging of La Sonnambula, with Jessica Pratt as the chronic sleepwalker, and Greta Bradman in the smaller but equally tuneful role of Lisa. Richard Mills again conducts Orchestra Victoria, as he did when Victorian Opera presented Jessica Pratt as Elvira in Bellini's glorious I Puritani – also at Hamer Hall, Arts Centre Melbourne. ABR Arts reviewed that performance.
We have two double passes for new or renewing subscribers (see below). This is a concert – and a rarity – not to be missed.
The Avengers in Australia
The Queensland Art Gallery of Modern Art (QAGOMA), in association with Marvel Entertainment, will host Marvel: Creating the Cinematic Universe (27 May–3 September), an exhibition showcasing more than 'sixty original costumes, props, concept art, and video clips' from such blockbuster Marvel films as Iron Man (2008), Captain America (2011), and Guardians of the Galaxy (2014).
Many of the films in Marvel's 'Cinematic Universe' have grossed nearly, and in some cases, exceeded, half a billion dollars worldwide; the 2016 film Deadpool grossed $782.3 million worldwide, making it the highest-grossing R-rated film of all time.
In stark contrast to Marvel's box-office success was the news that war thriller Man Down, starring Shia LaBeouf, opened in the United Kingdom with a single ticket sold over the weekend – worth £7. Blame it on Brexit!
Tasmania's Tarkine
The Bob Brown Foundation will be leading 120 local and international artists into Tasmania's wilderness as part of 'Tarkine in Motion', a project aimed at securing 450,000 hectares of the Tarkine region for World Heritage listing, and to facilitate a handover to the previous Aboriginal owners.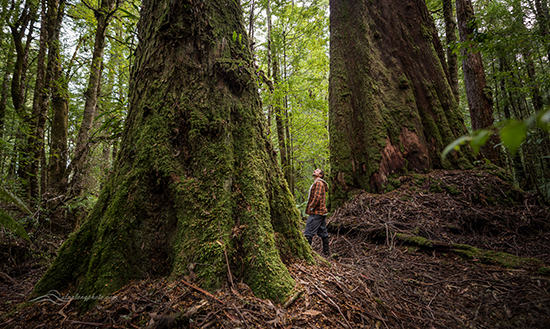 Que Road Forest (photograph by Al Long, courtesy of The Bob Brown Foundation)
Thanks to a crowd-funding campaign on Pozible, painters, filmmakers, textile artists, sculptors, and photographers will spend seventy-two hours in various sites across the vast 'remote region of wild forests', creating works 'aimed at gaining protection for the Tarkine'.
Now in its third year, the project has spawned two books, Tarkine Trails and Takayna, as well as a feature-length documentary, concerts, and exhibitions across Australia.
The man in the iron mask
When Paintings Conservator Paula Dredge and Curator Kendrah Morgan first noticed brush strokes running underneath Ned Kelly's helmet in Sidney Nolan's 1945 work, Nobody knows anything about my case by myself, they contacted the Australian Synchrotron research facility for a closer look.
Using an 'X-ray fluorescence beamline', it was discovered that Nolan had first painted a face beneath the helmet, and curiously, turned it upside down before painting on the figure's black helmet. The face is most likely that of Nolan himself, who was in hiding from the authorities (à la Ned Kelly) for absconding from the Army in 1945.
The painting, along with Nolan's other works, including Kelly at the Mine (1946–47) will be shown at Heide Museum of Modern Art from 22 April–14 May 2017, to mark the centenary of his birth.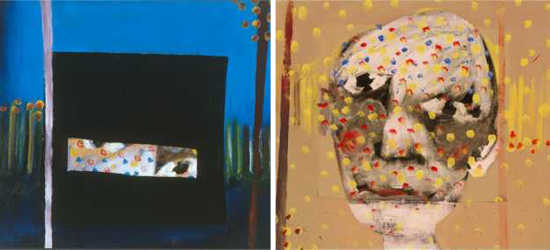 Left: Nobody knows anything about my case by myself, 1945 by Sidney Nolan. Right: After analysis by Australian Synchrotron (Heide Museum of Modern Art).
Black Swan Production Fund
A new Production Fund has been launched to provide 'long term security' for Perth's Black Swan Theatre Company and ensure that it can 'continue to develop works of exceptional quality'.
The Fund was announced in March this year, and been made possible by donors such as Angela Roberts, Mimi and Willy Packer, and Michelle and Tony Grist. Andrew and Nicola Forrest's Minderoo Foundation has matched every donation made.
In addition to the Fund, Black Swan's Artistic Director Clare Watson has announced the launch of the Artistic Reference Group, consisting of 'cultural luminaries including Andrew Lewis, Caroline McKenzie, and Jack Thompson'.
Black Swan's 2017 season opened with Michael Gow's Once in a Royal David's City, which was co-produced with Queensland Theatre.
Giveaways
This month, thanks to Victorian Opera, three new or renewing subscribers will receive double passes to La Sonnambula at the Arts Centre, Melbourne on 5 May.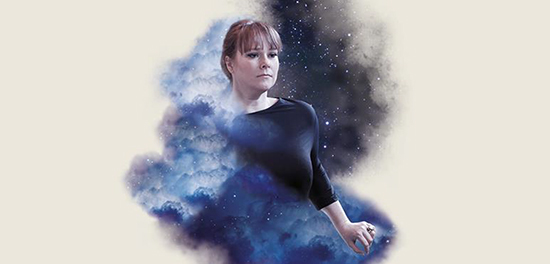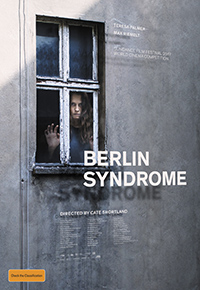 Ten new or renewing subscribers will also receive double passes to Berlin Syndrome, thanks to Entertainment One. In cinemas 20 April 2017.
To be eligible for these giveaways you must be a current or new paid subscriber to the print edition of ABR or to ABR Online. To be in the running please email Grace Chang at This email address is being protected from spambots. You need JavaScript enabled to view it. with your full name and contact details. Preference is given to subscribers who have not received a giveaway in recent months.