Advances
The Update - February 14, 2017
Luke Davies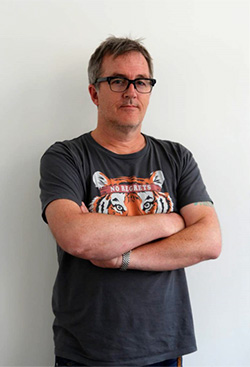 Australian screenwriter, novelist, poet, and 2016 Porter Prize judge, Luke Davies has won a BAFTA Award for Best Adapted Screenplay for Lion (Transmission Films), starring Dev Patel, Rooney Mara, and Nicole Kidman. After being commissioned to write the screenplay, Davies travelled around India with Saroo Brierley, the author of the 2013 book on which the film is based.
'It's very much pinch-yourself material on a daily basis,' said Davies in an interview with the Sydney Morning Herald, 'You live your life one step at a time and all these things happen.' Lion has been nominated for six Academy Awards, including for best Adapted Screenplay, and was reviewed in ABR Arts by Tim Byrne in January.
MoMA takes a stand
The Museum of Modern Art in New York has responded impressively to Donald Trump's obnoxious and highly contested executive order banning travel to the USA for citizens of seven Muslim nations. Promptly MoMA took down some of the jewels in its crown (including Picasso's 'Card Player') to make way for contemporary art from Iran, Iraq and Sudan. Each work is accompanied by a statement: 'This is one of several such artworks ... installed ... to affirm the ideas of welcome and freedom as vital to this Museum, as they are to the United States.' Jason Farago in the New York Times writes: 'This welcome new voice ... is not how MoMA has spoken in the past – but, then again, this is not how presidents have spoken in the past, either.' It will be interesting to see if any Australian galleries follow MoMA's example and send a similarly ringing message to our supreme ally.
Heide's new Director and CEO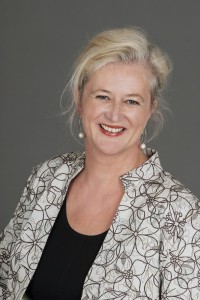 Natasha Cica has been appointed as the new Director and CEO at Heide Museum of Modern Art.
Dr Cica is an author, broadcaster, and public commentator who has held 'leading roles at think tanks and start-up in Australia and Europe'. She is the author of Pedder Dreaming: Olegas Truchanas and the a Lost Tasmanian Wilderness (UQP, 2001) and she co-edited Griffith Review 39: The Tipping Point? (Text, 2013).
Dr Cica will commence her role in April 2017.
Liza Lim
Renowned composer Liza Lim has joined the University of Sydney's Conservatorium of Music to help foster the development of women composers in Australia. Professor Lim was a composer-in-residence with the Sydney Symphony Orchestra from 2005–7, and has worked with the Los Angeles Philharmonic, Bavarian Radio Orchestra, BBC Symphony, and Germany's WestdeutscherRudfunk and SudwestRundfunk orchestras.
'We are honoured to have a composer of Liza's calibre ... to grow the prominence of women composers in Australia. We have much to learn from her experience and talent,' said Professor Anna Reid, Head of School and Dean at the Sydney Conservatorium of Music. Professor Lim will work with Professor Matthew Hindson, Dr Paul Stanhope, and Carl Vine to develop the next national women composers' development program.
Poetry galore
ABR will be participating in three major poetry events in coming months. The Peter Porter Poetry Prize ceremony will take place on Thursday 23 March at the Collected Works Bookshop, 1/37 Swanston Street, Melbourne. The shortlisted poets will read their poems, then the overall winner will be named and will receive $5,000 and an Arthur Boyd print. Refreshments will be served. RSVPs essential for this free event: This email address is being protected from spambots. You need JavaScript enabled to view it.
As part of Adelaide Writers' Week six South Australian poets, chosen by Peter Goldsworthy, will read poems contributed to ABR's 2017 South Australian States of Poetry anthology. The SA poets this year are Steve Brock, Cath Kenneally, Jules Leigh Koch, Louise Nicholas, Jan Owen, and Dominic Symes. The session will take place on 6 March at 5 pm, at the Pioneer Women's Memorial Garden, Adelaide. For more information, visit the Adelaide Writer's Week website.
ABR will celebrate the 2017 Tasmanian States of Poetry anthology in Hobart on Thursday, 6 April. Peter Rose and State Poetry Editor Sarah Day will host a reading from the six poets included in this year's anthology: Adrienne Eberhard, Graeme Hetherington, Jane Williams, Karen Knight, Louise Oxley, and Tim Thorne. The event will take place at the Hobart Book Shop, 22 Salamanca Square at 5.30 pm. Further details will be forthcoming. Refreshments will be served. RSVPs essential for this free event: This email address is being protected from spambots. You need JavaScript enabled to view it..
Abstraction
From 25 February to 7 May Geelong Gallery will host a touring exhibition from the National Gallery of Australia entitled Abstraction: Celebrating Australian women abstract artists. The exhibition encompasses 'paintings, prints, drawings, sculptures, and ceramics' spanning almost a century by women artists including Margaret Preston, Dorrit Black, Grace Cowley, Melinda Harper, Emily Kame Kngwarreye, and Sally Gabori among many others.
'This extraordinarily rich assemblage of works bring to light the ways in which artists across the past century have altered the influences of early twentieth century [artforms] to distil a distinctly Australian vision,' said Geelong Gallery Director Jason Smith.
Abstraction opens on 24 February at 6 pm at Geelong. For more information, visit the exhibition website.
Giveaways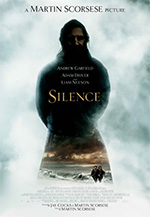 This month, thanks to Transmission Films, five new or renewing subscribers will receive double passes to Silence, directed by Martin Scorsese and starring Liam Neeson, Adam Driver, and Andrew Garfield (in cinemas 16 February). Five new or renewing subscribers will also receive double passes to Toni Erdmann (Madman Entertainment), directed by Maren Ade (in cinemas now).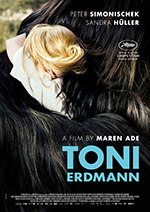 To be eligible for these giveaways you must be a current or new paid subscriber to the print edition of ABR or to ABR Online. To be in the running please email Grace Chang at This email address is being protected from spambots. You need JavaScript enabled to view it. with your full name and contact details. Preference is given to subscribers who have not received a giveaway in recent months.