Advances
The Update - January 17, 2017
Perth Writers Festival
More than one hundred 'writers, thinkers, artists, and activists' will be gathering in Perth from 23–26 February to participate in the 2017 Perth Writers Festival. The event will open with a keynote address from writer and researcher Ben Rawlence, the author of City of Thorns (2017), and will close with architect and memoirist Marwa al-Shabouni, the author of The Battle for Home (2016) . In between will be 'Courtyard sessions', a 'two-night party showcasing spoken word, music, hip-hop, and comedy' from writers and performers including Marieke Hardy, Angie Hart, Omar Musa, who featured in ABR's States of Poetry in 2016, and Nick Earls, author of the Wisdom Tree (2016) novellas. The festival will also host talks from writers such as refugee advocate and lawyer Deng Thiak Adut (Songs of a War Boy, 2016), Hannah Kent (The Good People, 2016), and Clementine Ford (Fight Like a Girl, 2016).
'Expect everything from the heart-stopping to the controversial to the beautiful', said Festival Program Manager Katherine Dorrington. The Perth Writers Festival is part of the Perth International Arts Festival (PIAF), which runs from 10 February–5 March.
A new Prize for international art and design publishing
The National Gallery of Victoria has launched the Cornish Family Prize for Art and Design Publishing as part of the NGV's annual Melbourne Art Book Fair. The Prize, supported by the Cornish family, will 'honour excellence and innovation within art and design publishing, and celebrate the art book publishing sector on a global scale', said NGV Director Tony Ellwood. The winner will receive $15,000 and up to five additional finalists will receive $1,000.
The Prize is open to 'publishers, artists, designers, writers, curators, and organisations whose publishing practice explores art, design, architecture, and contemporary culture'. Applications close on 17 February, and the inaugural winners will be announced at the 2017 Melbourne Art Book Fair (16–19 March 2017). Visit the NGV Art Book Fair website for guidelines and more information.
Jaipur in Melbourne
Melbournians will be treated to 'the greatest literary show on Earth' this year, according to Lisa Dempster, director of the Melbourne Writers Festival. MWF will pair with the brand new Asia TOPA (Triennial of Performing Arts) and the Jaipur Literary Festival for JLF Melbourne, a new festival 'celebrating the best of South Asian and Australian writing and ideas'.
'Through talks, performances, music and poetry, JLF Melbourne will explore culture, migration, identity and gender issues, politics, the environment, travel and history', said Dempster.
Amongst a number of international guests, local writers, including several ABR contributors, will also make an appearance. Among them are George Megalogenis, Tony Birch, Benjamin Law, Jennifer Down, Omar Musa, and Michelle Cahill.
The full JLF program can be found at the Melbourne Writers' Festival website.
Cirque du Soleil extends its Melbourne shows
Due to popular demand, Cirque du Soleil will extend its Melbourne season of Kooza until 26 March 2017. The ever-popular Cirque's latest offering follows 'The Innocent', as he goes on a 'journey through a comic kingdom of eccentric characters' with nods to 'Carnivale, The Day of the Dead, military fashion, rock and roll, and 1920s cotton club glamour'.
Kooza opens on 20 January 2017 at the Flemington Racecourse.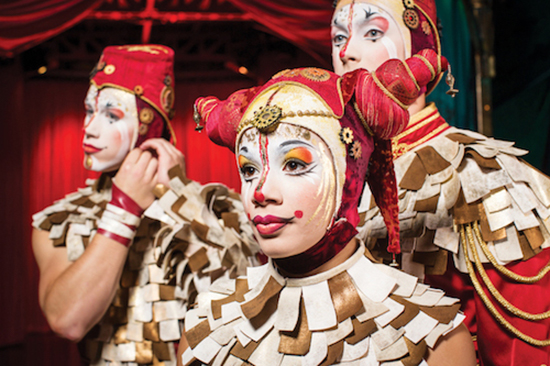 Cirque du Soleil's KOOZA (photograph by Matt Beard)
Long String Instrument
Melbourne arts venue The Substation will open its 2017 Season One program with Long String Instrument, an art/music installation by experimental musician Ellen Fullman, performed by cellist Theresa Wong. Metallic strings spanning from fifteen to thirty metres will stretch across the performance space and be played by Fullman, the effect of which can be likened to 'standing inside a grand piano', according to the performers. Fullman has been developing her piece for over thirty years and it will be performed for one night only in Melbourne on 27 January at The Substation in Newport and from 20–22 January at Mofo in Hobart – not to be missed.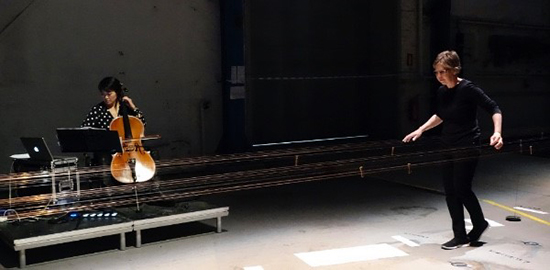 Theresa Wong and Ellen Fullman in Long String Instrument
Giveaways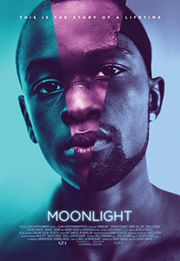 This month, thanks to Roadshow Films, ten new or renewing subscribers will receive double passes to Moonlight (in cinemas 26 January). Thanks to Madman Entertainment, five new or renewing subscribers will also receive double passes to Toni Erdmann (in cinemas 9 February).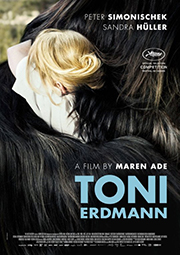 To be eligible for these giveaways you must be a current or new paid subscriber to the print edition of ABR or to ABR Online. To be in the running please email Grace Chang at This email address is being protected from spambots. You need JavaScript enabled to view it. with your full name and contact details. Preference is given to subscribers who have not received a giveaway in recent months.