Advances
The Update - October 4, 2016
Voices from America
ABR Editor Peter Rose was in the United States recently to conduct a literary/arts tour of the northeastern United States. In addition to visiting sites that produced some of America's greatest literary figures, the tour party also attended a performance of Tristan und Isolde at theMetropolitan Opera, and paid a visit to the Australian heldentenor, Stuart Skelton, who played Tristan. In an interview with ABR, Skelton discussed the production, working with Simon Rattle and Nina Stemme, reaching the 'Everest' of his career, and revealed his preference in cocktails.
ABR was saddened to hear of the passing of the American playwright, Edward Albee, in September, at the age of eighty-eight. Peter Rose discussed Albee's career and legacy with theatre critic and regular contributor to ABR, Ian Dickson.
You can listen to both recordings via SoundCloud or iTunes.
ABR Arts Issue launch – 10 November, 2016
ABR will celebrate the launch of its annual Arts issue with a special event at the Monash University Museum of Art (Caulfield) at 6pm on 10 November. This event will also see the introduction of our new Laureate and the announcement of the Laureate's Fellow. Please see our website for more information. This is a free event but bookings are requested to This email address is being protected from spambots. You need JavaScript enabled to view it.
The Australian Ballet's 2017 Season
2017 is being billed as a 'Season of Wonderment' at The Australian Ballet. A series of 'story' performances have been announced, including Christopher Wheeldon's full-length reimagining of Alice's Adventures in Wonderland, David McAllister's The Sleeping Beauty, and Graeme Murphy's 'uniquely Australian' take on The Nutcracker – The story of Clara. Also featured are a mixture of classic and contemporary performances; Symphony in C and Faster. Executive Director of The Australian Ballet, Libby Christie, described the 2017 Season as 'ambitious', but one that 'promises to delight' all audiences. Lee Christofis recently reviewed The Australian Ballet's Nijinsky for ABR's Arts Update, a performance he gave five stars.
Melbourne Festival 2016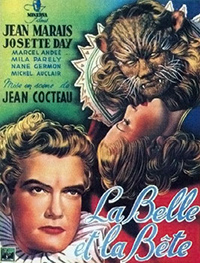 La Belle et la Bête (1946) (Wikimedia Commons)This year's Melbourne Festival program (6–23 October) will encompass sixty-two events by local and international artists and companies. Highlights of the program include Ancient Rain, a musical collaboration between Paul Kelly, Camille O'Sullivan, and Feargal Murray based on the poetry of W.B. Yeats, Gob Squad's theatrical take on 'literature's most famously unread novels', War and Peace, and the Phillip Glass Ensemble's (minus Glass himself, sadly) live soundtrack to the 1946 film adaptation of Jean Cocteau's La Belle et la Bête. The festival opens with Ilbijerri Theatre Company's Tanderrum, a meeting of the five clans of the Kulin Nation, and a Welcome to Country.
Asia TOPA
The newest event on Victoria's cultural calendar will be the inaugural Asia Pacific Triennial of Performing Arts (TOPA) which will be held between January–April in 2017. Described as a 'game-changer' by Martin Foley, Minister for Creative Industries, this 'festival-style celebration' will showcase contemporary performance art and culture from the Asia-Pacific region. Creative Director, Stephen Armstrong hopes that Asia TOPA will result in 'a genuine and faceted legacy of connection which continues well after the curtain comes down'. Asia TOPA is a joint initiative of the Sidney Myer Fund and Arts Centre Melbourne.
Giveaway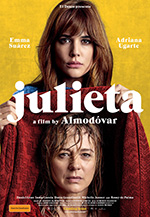 This month, thanks to Transmission Films, we have ten double passes to Pedro Almodóvar's Julieta, adapted from short stories by Alice Munro (in cinemas from 13 October).
To be eligible for this giveaway you must be a current or new paid subscriber to the print edition of ABR or to ABR Online. To be in the running please email Grace Chang at This email address is being protected from spambots. You need JavaScript enabled to view it. with your full name and contact details. Preference is given to subscribers who have not received a giveaway in recent months.