Advances
The Update - July 26, 2016
Bravo ABC!
In recent years governments of different stamps have visited cuts on the ABC, and the Abbott government accused it of bias and irresponsibility. In recent days we have seen that wilfulness at work. 7.30 Report has exposed appalling sexual abuse of minors by Anglican priests and the protection of pederasts by the Anglican Church of Newcastle. Last night's Four Corners' revelations about the systemic mistreatment of minors in the youth justice system in the Northern Territory has prompted the PM to immediately call a Royal Commission. Bravo, ABC and its whistleblowers!
Mike Parr at the NGA
The works of Australian artist Mike Parr, will be shown at the National Gallery of Australia from 12 August to 6 November. Spanning a period of over forty years, Parr's experimental performance installations are often confronting and provocative, exploring political, philosophical, and psychoanalytic themes. His most recent art installation, Asylum was part of Hobart's Dark Mofo festival, and was attended by Arts Update in late June this year.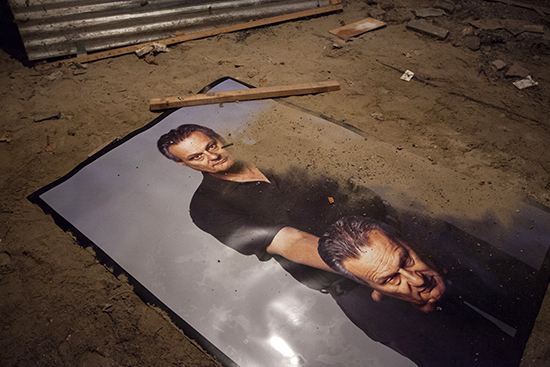 Australian performance artist, Mike Parr (photograph by Rémi Chauvin, image courtesy MONA)
Amanda Joy and Paul Hetherington at Winter Arts 2016
Amanda Joy, winner of the 2016 Peter Porter Poetry Prize, and Canberra-based poet-academic Paul Hetherington be reading at the 'Sturmfrei Poetry Night' on Thursday, 28 July as part of the Winter Arts Festival in Perth.
In a recent interview, Paul Hetherington described poetry as 'one of the main places where any language is continually being recharged and renewed', and notes how important the Internet has been as a vehicle for the dissemination of poetry. A selection of his works can be found online as part of ABR's 'States of Poetry' ACT anthology. Amanda Joy's prize-winning poem 'Tailings' can be read at ABR Online.


After Shakespeare
Among the many Shakespearean celebrations marking the 400th anniversary of the poet's death, there is a superlative new exhibition at the University of Melbourne's Baillieu Library. 'After Shakespeare', drawing on Shakespeariana from the University, the State Library of Victoria, and the MTC, examines Shakespeare's posthumous legacy and reputation. Highlights include two Second Folios, costumes, promptbooks, and notes from Germaine Greer's archive. Opening the exhibition, Professor Ian Donaldson described it as the best Shakespeare exhibition he had seen in Australia. This free exhibition continues until 15 January 2017.
'Ball of Wax'
Hares & Hyenas, has announced the third of its new monthly performance and art parties, 'Ball of Wax', on 5 August. Running from June to December this year, the events encompass video art projections, live art displays, and performances in celebration of the twenty-fifth birthday of Melbourne's iconic queer bookshop and performance space. Proceeds will go towards improving the venue.
Roberto Alagna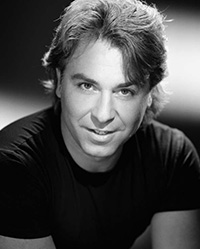 Roberto Alagna (Wikimedia Commons)The great French lyric tenor Roberto Alagna is touring Australia for the first time – in a program (mostly) of Neapolitan songs. Alagna and orchestra are joined by the brilliant young Mildura-born, Berlin-based soprano Siobhan Stagg – undoubtedly a start of the future. Alagna performs in Melbourne on 27 July and Brisbane on 30 July.
Giveaways from the Sydney Symphony Orchestra and Melbourne Opera
This year Sydney Symphony Orchestra's Chief Conductor David Robertson is conducting three ballet scores composed by Igor Stravinsky for the fabled Ballets Russes. He pairs them with contemporary works to explore the themes of Stravinsky's music. ABR is giving away two double passes to The Firebird (1910) on Saturday, 13 August at 8 pm. The Firebird will be paired with Peter Sculthorpe's Sun Music I (1965) and Szymanowski's first Violin Concerto performed by Christian Tetzlaff.
It's quite a year for Wagnerians in Australia, with Opera Australia's Ring cycle (starting on 21 November) and the much-anticipated Tasmanian Symphony Orchestra concert with highlights from Tristan und Isolde (November 19) – sung by Nina Stemme and Stuart Skelton no less (fresh from opening the Metropolitan Opera's 2016 –17 season in Tristan). In August Melbourne Opera – in one of its most ambitious productions to date – will perform Tannhäuserat the Regent Theatre in Melbourne – the first opera performed at the Regent. There are four performances in all. Courtesy of Melbourne Opera we have three double passes for 14 August – opening night.
To be eligible for these giveaways you must be a current or new paid subscriber to the print edition of ABR or to ABR Online. To be in the running please email Grace Chang at This email address is being protected from spambots. You need JavaScript enabled to view it. with your full name and contact details and the tickets you are interested in winning. Preference is always given to people who have not received a giveaway in recent months.