Opera
Rodelinda (Melbourne Chamber Orchestra)
There were few opportunities to hear Handel's opera Rodelinda, regina de' Longobardi during the two centuries that followed its première in 1725. Although the opera was a great success at first (Handel said of the 1731 London revival, 'it took'), it soon fell into obscurity, along with most of Handel's many operas. A few productions of Rodelinda in the first half of the twentieth century signalled the beginnings of the Handel revival.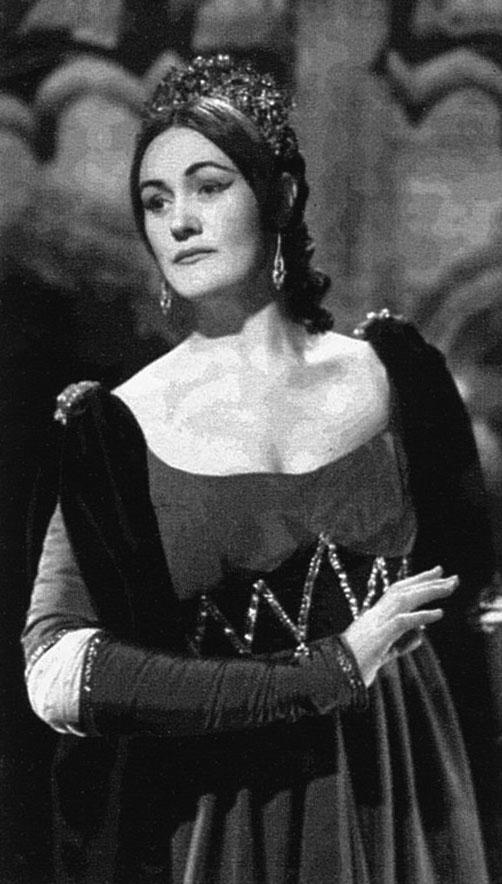 Joan Sutherland as Rodelinda (1959)
Perhaps the most famous production came in June 1959 (the bicentenary of Handel's death), when the Handel Opera Society presented it at Sadler's Wells, with Joan Sutherland in the title role, and Janet Baker and Margreta Elkins alongside her. We think of 1959 as Sutherland's year of Donizetti, because of her sensational Lucia at Covent Garden in February that year; but much of the year was devoted to Handel. Just a few weeks before Rodelinda she stepped in at late notice to perform the role of Alcina in Cologne, opposite Fritz Wunderlich's Ruggiero, the only time these two immortals sang together. Alcina, broadcast on German radio on 15 May 1959, is now available on Deutsche Grammophon – a superb recording. The same cannot be said of the 1959 Rodelinda one, but with singing of this order the scratchiness of the recording is neither here nor there. Sutherland was in phenomenal voice (she gives a kind of trillathon), and the historic nature of the performance seemed to occasion some of her most impassioned singing on record.
When Handel wrote Rodelinda, he was at the zenith of his powers: Giulio Cesare and Tamerlano preceded it by a few months. The great musicologist Winton Dean, writing in the 1959 program notes, said, 'In richness of melodic invention it can hold its own in any company.' Nowadays it is performed reasonably often, and the Met has to date twice revived its 2004 production for Renée Fleming.
Rodelinda had never been heard in Melbourne until Friday night. It was brought to us, fittingly, by the Joan Sutherland and Richard Bonynge Opera Foundation, which also presented it in Sydney two years ago, with an almost identical cast. Richard Bonynge, who conducted some of Sutherland's eight performances as Rodelinda (plus a later and less memorable recording in 1985), conducted the Melbourne Chamber Orchestra with his usual suavity and fidelity to the composer's score.
This was a concert performance, sung in Italian, unlike the Sadler's Wells production, which was given in English. It was a huge night of singing (the first two acts were run together). It illustrated some of the benefits, and limitations, of concert performances. Two and a half hours of opera seria – with da capo aria after aria, and just one duet all night (Rodelinda and her long-lost husband Bertarido's 'Io t'abbraccio' in Act Two, one of the finest things in the opera) is demanding for singers and audience alike.
'When Handel wrote ''Rodelinda'', he was at the zenith of his powers'
Five of the six principals performed in the Australian première two years ago (a performance now available on ABC Classics): Fiona Janes (Bertarido), John Longmuir (Grimoaldo, a rare tenor part for Handel), Liane Keegan (Eduige), Lorina Gore (Unulfo), and Michael Lewis (Garibaldo). Fiona Janes, who has the most famous aria in the opera ('Dove sei'), was in fine voice, and Liane Keegan – who sang Elgar's Sea Pictures and The Music Makers so beautifully at the Melbourne Town Hall in May – gave us another example of noble, resounding singing.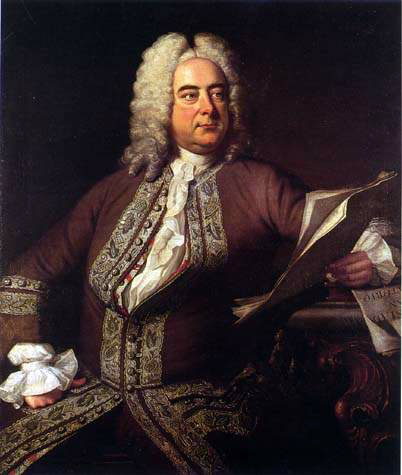 Georg Friedrich Händel by Thomas Hudson (1701–79)
The Lombard queen on this occasion was Greta Bradman, replacing Valda Wilson. Bradman's high soprano and impeccable coloratura were once again on show, and the chemistry between her and Richard Bonynge – such a simpatico conductor of singers – was evident. Rodelinda – the captive queen, much preyed upon by Grimoaldo, her husband's deposer – has a huge amount of flamboyant singing to do, but Bradman rose to the demands of the laments and the agitated outpourings alike. In Act Three, of course, there are interesting pre-echoes of Fidelio, when Rodelinda seeks Bertarido in a dungeon. Her husband finally restored to her after all these tribulations, Bradman sang the triumphant 'Mio caro bene!' floridly and excitingly. Then came the chorus – really a sextet of the principals – that ends the opera.
The Melbourne Recital Hall, surprisingly, was not full on Friday, but the stalls rose to the singers – more so perhaps to acknowledge Maestro Bonynge, who at eighty-four was making a rare and possibly final visit to Melbourne.
Rodelinda, a concert version conducted by Richard Bonynge, Melbourne Recital Hall. Performance attended 3 October 2014.