There was a real sense of occasion at the State Library of Queensland on 15 August when Tony Burke (Minister for the Arts and for Immigration, Multicultural Affairs, and Citizenship) – representing Kevin Rudd – announced the winners of the 2013 Prime Minister's Literary Awards. Well there might be, when $600,000 of public funds are at stake (the six winners receive $80,000; the shortlisted authors receive $5000). The fact that the winners didn't know in advance added a further frisson.
Tony Burke spoke feelingly about the value of literature and daily necessity of poetry. Laudably, he managed to do so without reference to creative capital or economic outcomes. Then the minister ended the suspense for the nominees in Children's Fiction (Libby Gleeson was the winner, for Red [Allen & Unwin]; Young Adult Fiction (Bruce Pascoe, Fog a Dox [Magabala Books]); Australian History (Ross McMullin, Farewell, Dear People [Scribe]); Non-fiction (George Megalogenis, The Australian Moment [Penguin]); and Poetry (John Kinsella, Jam Tree Gully [W.W. Norton & Co.]). Given that Mr Kinsella, who, for ecological reasons, will not fly, had spent five days on trains crossing the country to attend the function, the prize seemed doubly deserved.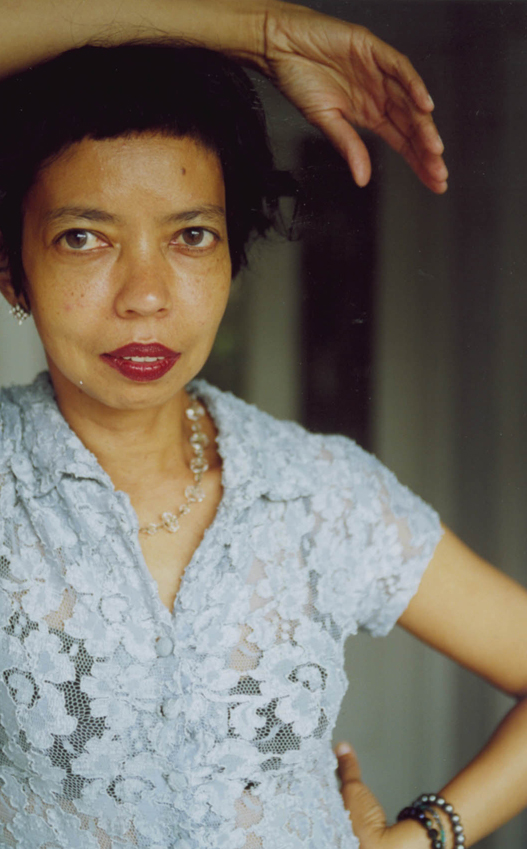 Michelle de Kretser.Fiction came last, and Michelle de Kretser – author of Questions of Travel (Allen & Unwin), which has already won the Miles Franklin Literary Award – was a popular and not unexpected choice.
Michelle de Kretser began by thanking Prime Minister Rudd. 'I know I speak on behalf of all Australian writers when I say how very grateful I am to Mr Rudd for his vision and generosity in establishing [the] awards and continuing to support them'. Then, in a short, charged, dignified speech, she provided the deeper surprise of the evening when she went on to address the politics surrounding asylum seekers. Here (with Ms de Kretser's permission) is an extract:
I'm equally confident that I speak on behalf of millions of Australians when I condemn the cynicism and cruelty of Mr Rudd's policy on asylum seekers. Mr Rudd's heart wasn't always frozen against those he once called 'vulnerable strangers'. How disappointing that he set aside that compassion and chose to pursue this callous and shameful policy.
Mr Rudd has given me a wonderfully generous prize today. And I have given him a book. It doesn't seem like much of an exchange, does it? But I believe in the power of literature to bring about changes in human hearts. And when I write, always at the back of my mind, is what Kafka said: A book must be the axe to break the frozen sea within. And so, optimistically, foolishly, immodestly, I hope that Mr Rudd might one day read my book. If he does, I hope it makes him smile. I hope it makes him think. And I hope it breaks his heart.
ABR has attended many prize ceremonies, but none quite like this one.