Film
Caravaggio's Shadow
Caravaggio as an artist of the people
Italian Film Festival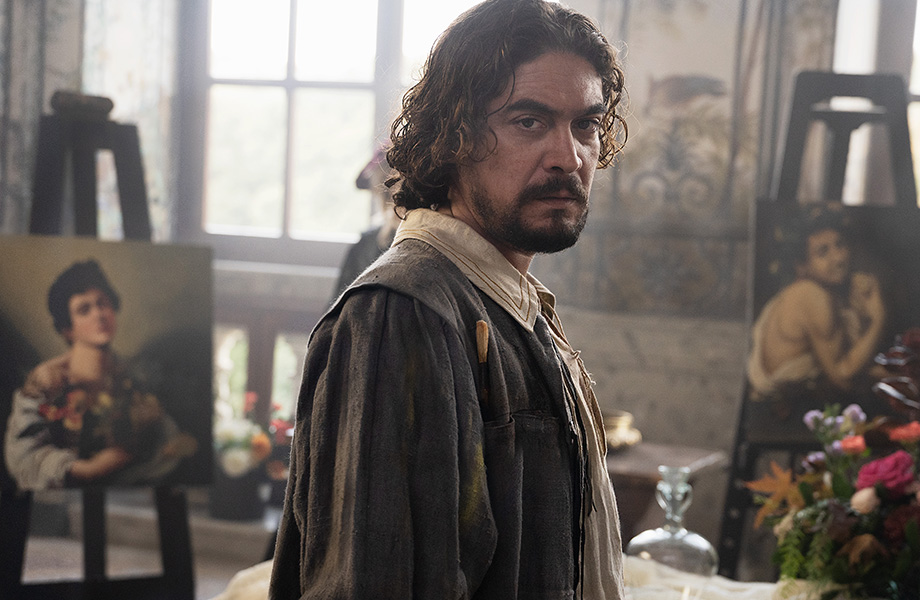 Visceral, extreme, beautiful, disturbing, genial, blasphemous, sacred, moving: these are just some of the words commonly used to describe Caravaggio's art. Viewers will find the same qualities in L'Ombra di Caravaggio (Caravaggio's Shadow, 2022), the latest film by Italian actor and director Michele Placido, screening nationally as part of the Italian Film Festival.
L'Ombra di Caravaggio follows the vicissitudes of the seventeenth-century Italian painter Michelangelo Merisi, commonly known as Caravaggio (Riccardo Scamarcio), while he flees Rome and wanders among Naples, Malta, and Sicily after having been sentenced to death for killing his rival Ranuccio Tomassoni (Brenno Placido) during a fight. Born in 1571 in a town near Milan called Caravaggio, from which Merisi gained his nickname, he spent the majority of his artistic career in Rome, where he soon became famous among the upper and lower classes for both his uncommon talent and his dissolute life of drinking, whoring, and brawling.
Continue reading for only $10 per month. Subscribe and gain full access to Australian Book Review. Already a subscriber? Sign in. If you need assistance, feel free to contact us.