Opera
Maria Stuarda
Donizetti's wonderfully impure opera
Melbourne Opera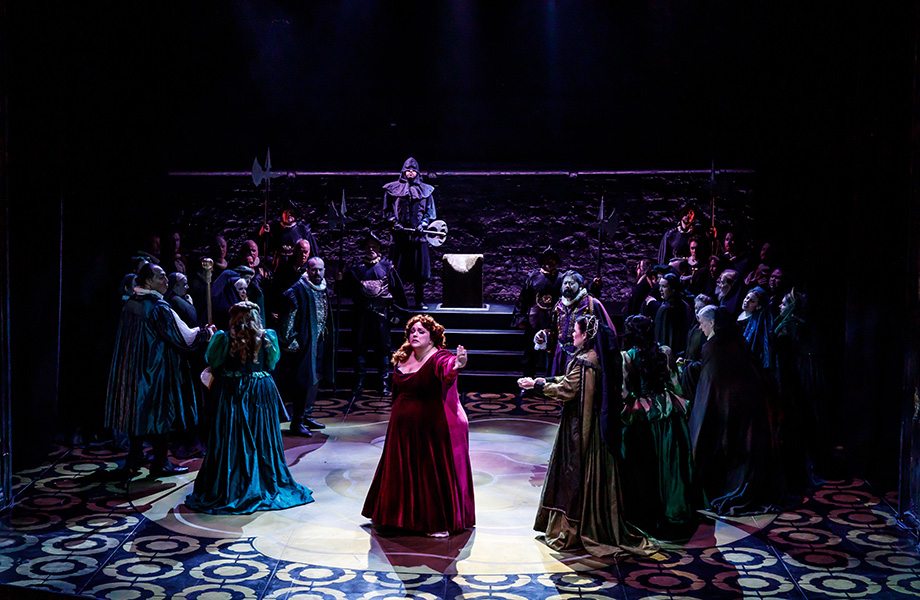 The fecundity of Gaetano Donizetti in the 1830s – when he was in his thirties – was exceptional, even during those rampant years for Italian opera. His successes were frequent: Anna Bolena (1830), L'elisir d'amore (1832), Lucrezia Borgia (1833), Maria Stuarda (1834), and Lucia di Lammermoor (1835), perhaps his finest achievement. Donizetti, who wrote about seventy operas in all before his mental collapse in 1846, was the nimblest of composers. Between L'elisir and Lucrezia, for instance, came four operas, all rarities today.
Maria Stuarda (presented in two acts) was loosely based on the absorbing five-act play of the same name written by Friedrich von Schiller (1800) and still performed today. The librettist was Giuseppe Bardari, a seventeen-year-old law student. The opera, commissioned by Teatro San Carlo, Naples, was banned after a final rehearsal because the Queen of Naples was a descendant of Mary, Queen of Scots. Donizetti, compelled to revise both music and text, moved the action to thirteenth-century Florence. The première of the hastily named Buondelmonte followed in Naples on 18 October 1834.
Continue reading for only $10 per month. Subscribe and gain full access to Australian Book Review. Already a subscriber? Sign in. If you need assistance, feel free to contact us.