Music
Midsummer Dreams: Mendelssohn Scottish and Beethoven Eight
ARCO at Albert Hall
Australian Romantic & Classical Orchestra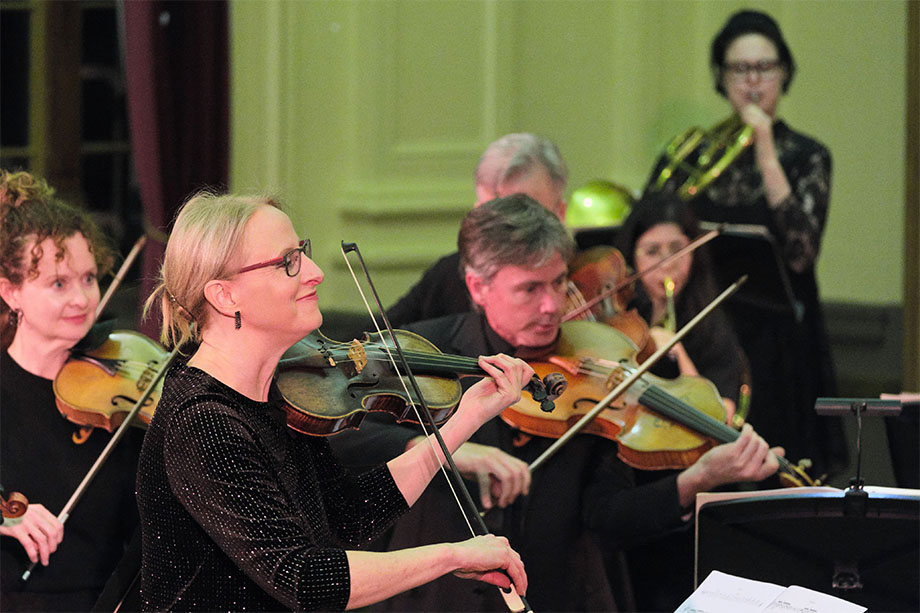 A century ago, as Australia's nascent capital planned its performing-arts future, it opted for a 'commodious' assembly hall, serving conference and recreational purposes, and doubling as a municipal theatre. Completed in 1928, Albert Hall was to be the 'centre from which will radiate all those aspirations that are truly national', as then Prime Minister Stanley Melbourne Bruce pompously intoned at its opening. Since then, the Hall's record has been less illustrious, often housing carpet or shoe sales, community fairs or eisteddfods. With its peeling ceiling, drooping curtains, winter draughts, and cramped, overly elevated stage, it has proven a challenge to several generations of concert entrepreneurs.
Well, until a pandemic, inflation, and generally oldish audiences led to its unlikely comeback. For, if you place the performers on the main hall floor, and with minor sound treatments and use of risers, you discover a surprisingly good – almost 'Viennese shoebox'– acoustic. Now in a city of half a million, its original 'commodious' nature has a more chamber feel than Canberra's relatively modern halls. Even Albert's ageing parquet floor and decorative features bespeak the authenticity of a wood-and-plaster past.
Albert Hall was the Australian Romantic & Classical Orchestra's (ARCO's) chosen venue when it decided last year to launch a Canberra subscription series for 'historically informed performances' on period instruments (many of the strings) or modern reproductions of such period originals (most of the wind and brass). And it chose well. On Tuesday night, after the forty-piece orchestra had filled about a third of the floor, ARCO drew into the remaining space a capacity audience of 250 people.
Continue reading for only $10 per month. Subscribe and gain full access to Australian Book Review. Already a subscriber? Sign in. If you need assistance, feel free to contact us.