Music
Australian Chamber Orchestra
Ukaria Festival
Australian Chamber Orchestra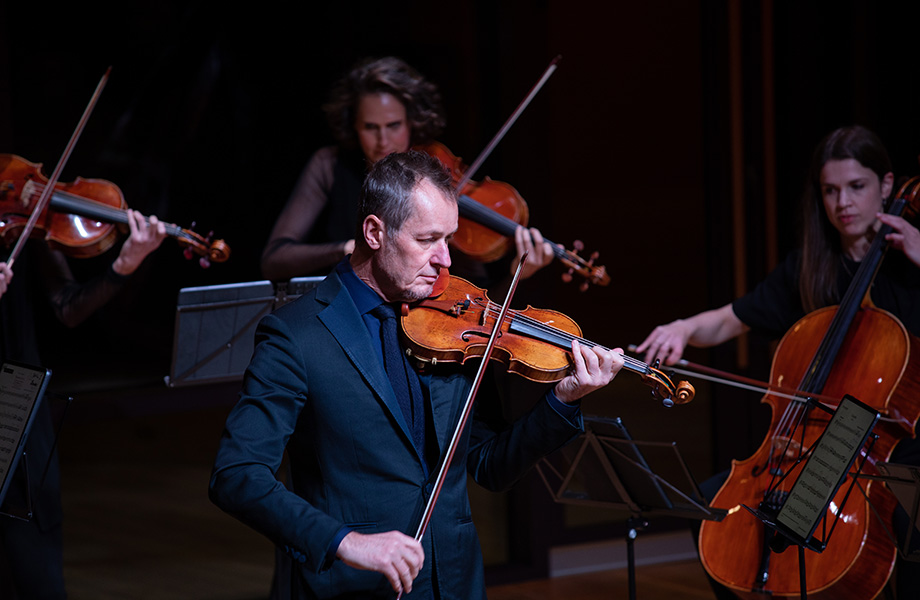 As much as it is a continual delight to hear the Australian Chamber Orchestra (ACO) giving unfailingly wonderful performances in its national touring programs, one is often left yearning to know more about this ensemble's inner workings and how it creates its magic. For in its artistic director, Richard Tognetti, one might say there is indeed something of the magician, evident both in his own uniquely arresting violin playing and in the way he elicits quite startling results from his fellow musicians.
From rows back in a large concert hall, even one as lovely as the Adelaide Town Hall, these are always a thing to behold, even if one cannot pinpoint how the wizardry actually happens. So the prospect of witnessing the ACO right up close in Mount Barker's exquisite little Ukaria concert hall, over the course of a weekend, was enticing – that together with ACO's highly individual program.
Continue reading for only $10 per month. Subscribe and gain full access to Australian Book Review. Already a subscriber? Sign in. If you need assistance, feel free to contact us.