Film
Limbo
Ivan Sen's new film
Bunya Productions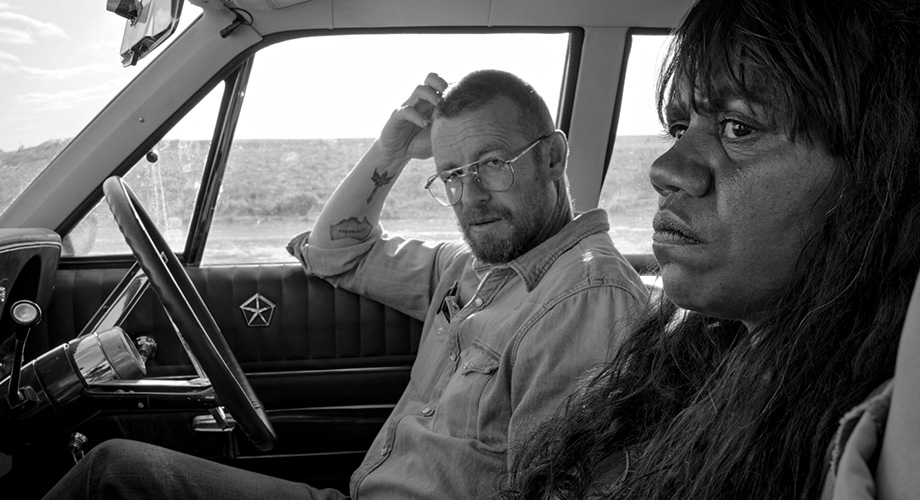 At one moment in Ivan Sen's new film Limbo (Bunya Productions), I suddenly felt as though I was watching a German Expressionist film from the 1920s, that era in silent cinema when the expressive power of the image reached its zenith, when mood emanated from every surface and character was crafted by an indivisible composite of elaborately constructed sets, sculptural lighting, texture, composition, and the gestural and postural performance of actors. Whereas the Germans used plaster and paint to build an emotionally saturated mise en scène, in Limbo Sen's set is ready-made for his lens – the surreal, ravaged landscape of Coober Pedy.
In this scene, homicide detective Travis Hurley (Simon Baker) slumps on the bed in his motel room, a dugout gouged from the rock, walls closing around him like a cocoon. Spotlights from bedlamps pull every rough-hewn facet into relief in the black-and-white cinematography. Travis, too, has hard edges, etched into him by loneliness and the harshness of his police work that has left him with a foot on both sides of the law.
Continue reading for only $10 per month. Subscribe and gain full access to Australian Book Review. Already a subscriber? Sign in. If you need assistance, feel free to contact us.