Film
November
Remembering the 2015 Paris attacks
Palace Films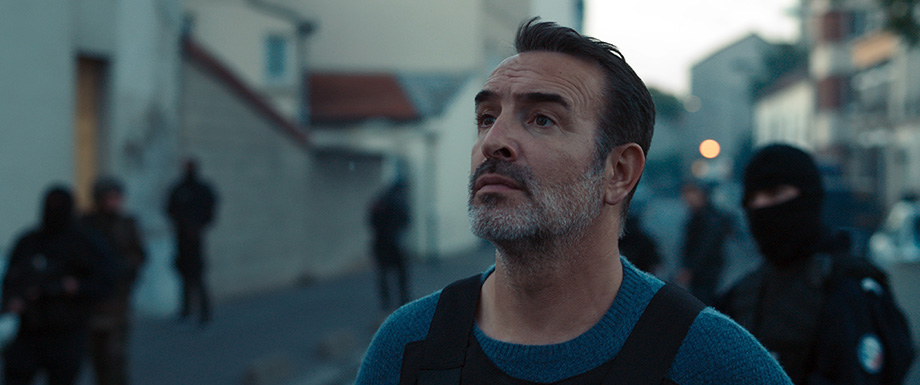 There have been nuanced treatments of the November 2015 Paris attacks, including the docuseries November 3: Attack on Paris (2018), the excellent En thérapie (2021), which deals with post-traumatic stress in a counterterrorist agent who is also a Muslim, and Mikhaël Hers' sublime human drama Amanda (2018) which looks at the aftermath of terrorism in an understated fashion. November, directed by Cédric Jimenez (Paris Under Watch, 2012; BAC Nord, 2020) is not to be counted among these. However, the shift from the attacks themselves to the ensuing investigation (and from the victims to the police response) does offer an interesting cinematic perspective.
The Paris attacks are France's most deadly terrorist incident. One hundred and thirty people were killed and more than four hundred injured when terrorists targeted the Stade de France, cafés and restaurants, and the Bataclan theatre. November is set over the five days immediately following the attacks, when French police (in particular the anti-terrorist sub-directorate) were scrambling to track down the terrorist cell responsible to avert another attack. The film opens in Athens some time before the attacks. French counterterrorist agent Fred, played by Jean Dujardin, is closing in on a key Islamic State operative hiding out in the city. His mission fails, the operative escapes, and Fred returns to Paris. When the same cell carries out the attacks in Paris, Fred feels more than a little responsible and has a lot riding on bringing the perpetrators to justice.
Continue reading for only $10 per month. Subscribe and gain full access to Australian Book Review. Already a subscriber? Sign in. If you need assistance, feel free to contact us.