Theatre
Bernhardt/Hamlet
A striking production of a disappointing play
Melbourne Theatre Company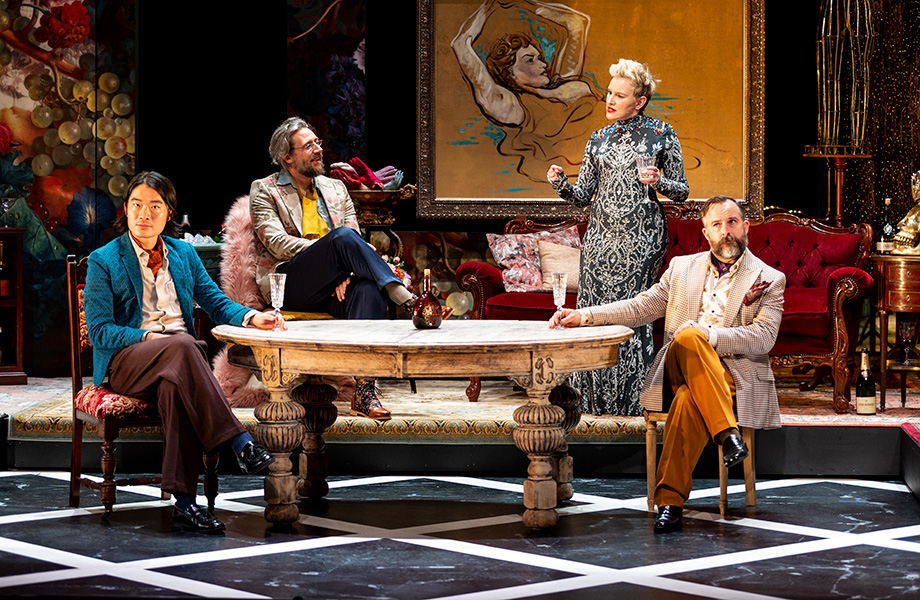 More than a century ago, long before gender-blind casting became modish, the incomparable Sarah Bernhardt (1844–1923), a woman in her fifties, had the audacious idea that she would play Hamlet. Not only would she – scandalously – don breeches to do so, but she would also defy the critical consensus that Hamlet was a man in his early thirties. In her imagination, Hamlet was a wet-behind-the-ears, nineteen-year-old undergraduate – a 'depressed melancholic boy'.
Theatre doesn't come much better than the first act of Melbourne Theatre Company's vibrant and fiery production of Bernhardt/Hamlet, the fourth play by American writer Theresa Rebeck to première on Broadway (2018), thus establishing a record for female playwrights. Taking the bare bones of Bernhardt's portrayal of Hamlet (a two-minute video of which is available on YouTube, Bernhardt's Hamlet valiantly taking on Laertes in the final act's duel scene), Rebeck constructs a play that, in its study of a gifted actor coming to terms with one of the pinnacles of the dramatic canon, speaks both to the role and representation of women in theatre and society, and, crucially, the alchemical nature of performance.
Continue reading for only $10 per month. Subscribe and gain full access to Australian Book Review. Already a subscriber? Sign in. If you need assistance, feel free to contact us.