Music
Ngapa William Cooper
Nigel Westlake and Lior's new collaboration
Adelaide Festival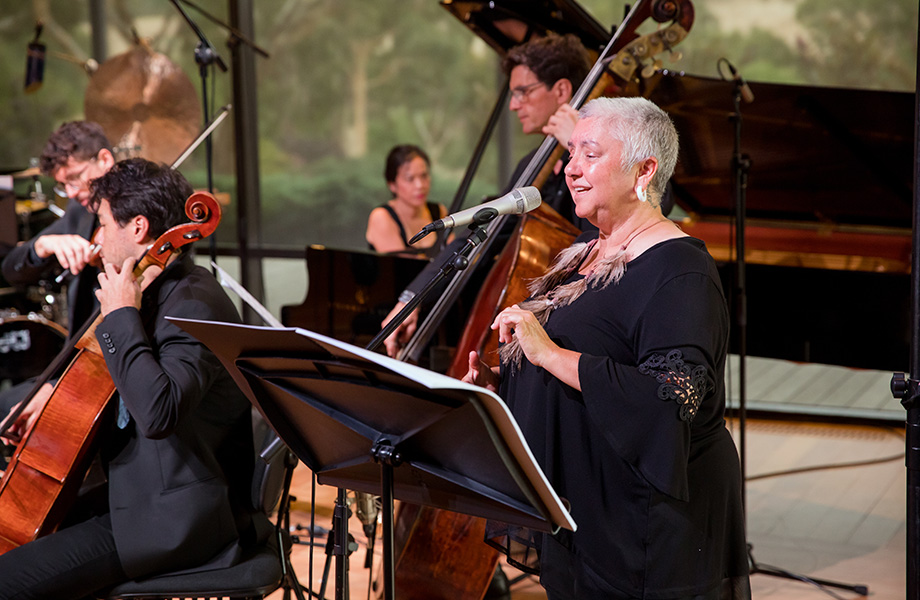 For anyone who encountered Compassion, the profoundly moving and beautiful song cycle by Lior and Nigel Westlake from a decade ago, the prospect of hearing another work from them was always going to arouse interest. Would their newest collaboration rise to the same magical level as their first, or perhaps even surpass it? Would it be entirely different?
Ngapa William Cooper ('Father' William Cooper, in Yorta Yorta) takes its name and subject matter from a figure whose devotion to the cause of Aboriginal rights has written him into Australian history. Bain Attwood's book William Cooper: An Aboriginal life story (2021), has helped bring rightful recognition to this pioneering activist and may have been the catalyst for Lior and Westlake to base their new work on his life. Either way, the book is a most helpful starting point for those wishing to learn more about Cooper's extraordinary protest against Kristallnacht, in which he, along with his family and members of the Australian Aborigines League, marched from Footscray to the German Consulate in Melbourne to serve a letter protesting Nazi violence towards Jews. It's useful information, because Ngapa William Cooper is narrative-based through its seven distinct sections and stands to lose some of its impact if one does not read the song texts beforehand or cannot pick out all the words. Not all the words were clearly audible in this Adelaide Town Hall performance, and by all accounts the same performance a couple of days earlier at Ukaria (an intimate and ideal space for chamber music) was superior auditorily.
Continue reading for only $10 per month. Subscribe and gain full access to Australian Book Review. Already a subscriber? Sign in. If you need assistance, feel free to contact us.