Peter Porter Poetry Prize
The 2023 Shortlist
by Australian Book Review
•
ABR is pleased to present the shortlist for the 2023 Peter Porter Poetry Prize, which this year received 1,132 poems from thirty-four countries.
Congratulations to those who reached the shortlist: Chris Arnold, Chris Andrews, Michelle Cahill, Dan Disney, and Raisa Tolchinsky. Each of their poems is listed below in alphabetical order by author. For the full longlist, click here.
The winning poem, Dan Disney's 'periferal, fantasmal', was announced at a ceremony on 19 January 2023.
Loss-invaded Catalogue
by Chris Andrews
The face of the meteoric school
narkily dubbed the Extractivists
(fucking stuff up in search of fecund
intensities of experience)
has become a biromantic ace.
He says the frustration industries
depend on our abject gratitude
for nature's old way of making us
unhappy, most of the time at least.
Plus he broke up with the molecule.
Not everything flows exactly but
this tumbler does, more slowly than what
I spill from it into my systems.
Somebody has to be the new kind.
The almost absent from the socials
are the new undead, unhomely like
the life Out There leaving us alone
or the cunning future singleton
of artificial intelligence
still playing docile in its sandbox.
Meanwhile wetware can try to refine
the dark and martial arts of living:
the everyday alchemy that turns
actions into meals into actions;
the secret judo that breaks the law
of conservation of violence.
We can still regret that it's simpler
to commit to what the metric tracks
than make it track what it was meant to.
There's a niche for the desk calendar
as bearer of inspironic 'quotes':
'Every workplace has toxic promise
but someone has to put in the work.'
Rinse dissolve coagulate repeat.
Everything swaps its elements out.
The rose is blowing. The sore is closed.
Earth and water make weather and art.
A crystal builds its tactile lattice
in cartilage at the end of a bone.
The wolf of time is briefly sated.
One virus rides on breath. Another
finds its sanctuary site in the brain.
The ex-Extractivist's holding forth
about listening has fallen still
and the self-curated monument
of his site is nowhere. Now his words
are scattered beyond hope of control
as they were already anyway.
Men with chainsaws are coming to fell
an oak marked for cathedral repair.
Cometary dust and skin flakes drift
through bright air signed by a raven's drawl.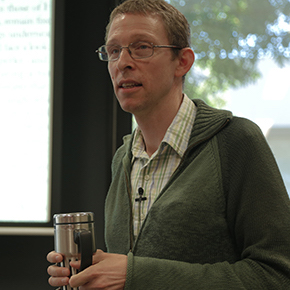 Chris Andrews has taught at the Universities of Melbourne and Western Sydney. He is the author of two collections of poems: Cut Lunch (Indigo, 2002) and Lime Green Chair (Waywiser, 2012). His study of the Oulipo, How to Do Things with Forms, was published by McGill-Queen's University Press in 2022. Currently he is translating You Glow in the Dark by the Bolivian writer Liliana Colanzi.
---
Running Up That Bill
by Chris Arnold
'…the projection of that armed force and its civilian apparatuses into the world.'

- John Kinsella, 'Ecojustice Poetics and the Universalism of Rights'
Maybe Kate was right – Stranger Things have happened –
about how god doesn't deal, some kind of wonderful
card shark or used car salesman, too much product on His
itchy scalp and the gator-skin jacket; that or croc,
which it all is, thank-you-very-much – what you're obliged
to say when He says congratulations, and all the while
you're thinking yeah run up that bill, no problem, not for Him
with His penchant for asphalt, for old amber glass ashtrays;
out the plate glass it's a scorcher, two crows hunting the lot
for a ninety-five Corona underneath the bunting, and after
hours the old spice must flow and it's old blue eyes on the radio,
old one-eye going freegan: two crows eating from skips
behind the Coles; and gunning it twenty paces away with a brown
paper bag on the console outside Liquorland, headlamps
scanning the action: kids preload before Northbridge; all-chrome
Saturday sundown, big three litre twisting gas-filled suspension
so even a princess would be rendered anaesthetic – no pillows
required – and when the money's run out it's never Him
held to account – refluxed and smelling like roses: more ambergris
than amber glass, the doll unconscious beside Him –
definitely benzos, definitely bought off-label off Amazon
with twenty-five vials of vape juice: nicotine rich, natch,
for max plumage peacock-style, windows rolled down
and that tash haloing the gator-skin elbow – how's it going
darlin – emphasis on the argh – in the southern suburbs
where the dog track's still going strong and the emu's
on tap in real glass to this day, no dickheads round here
love, that plastic's like drinking in grandma's cataracts
and nineteen litres per hundred k's good for old Vlad
the tame impala and speaking of tame, speaking of grace,
and, actually, on top of that, having children doesn't guarantee a
deal with god and, actually, anyone fixed on changing
places must be huffing too much Hg, Nelson or elsewise,
or wasn't His name Horatio, or George either III, W,
or HW – those were the days, axis of evil always
orthogonal to jobs, jobs, jobs, jobs, jobs: Steve
McQueen was your model there: chiselled, or was His name
Alexander or Khe Sanh: your model there: chisel, oil rig,
cobalt overalls standing in for dad and terry towelling bar mats,
stool leather real as that armful of croc, track rabbit, pineapple
on the dog against the rail and a bad back arced over the bar
since Carousel was just a pup: Coles, Myer, that's your lot –
all beige vinyl flooring all uphill no matter who's changing
places: Stirling and Roe before the red paint – bronzes a long
way from Pinjarra – Forrest and Vecna, selfie stick, treetop
walk – so far from the eighties you'd think a dingo took you
but then that ozone lark went and wrecked everyone's fun:
all the Turkey Creek stuff, how back in the day we'd rub alcohol
on the votes to blot out bloodstains, never works eh Lady
Macbeth or was her name Mondegreen when she's stretched
over the impala's bench seat, sleeping it off, dressed to kill
or be killed in Vera Wang or King Gee, yellow on-the-shoulder
number anyway, white strip lit up like cat's eyes in the headlamps
and steel toes, back when One Nation was all about the land
grab at Surfer's, none of this tailgrab in Freo, yoga mat budget,
great replacement: Pauline or was her name Silverchair,
mmm-bop; this is after Muirhead, after Whispering Jack's
a wee Ripper: gee – oh, gee, never thought we'd miss the yellow
pages, chopper squad and Wittenoom, gorgeous; or Juukan
so there's no question the rivers run tinto: celebrate with yellow-
cake from Jabiluka, mojitos in Karijini – so many ascenders;
an hour south of Meeka it's arsenic in the tailings, Pond,
and pure gold: sprig of mint and a section eighteen; so much
for royalties – pigs might fly-in-fly-out, an open cut.
Ingredients: Australia [Western Australia (32.9% v/v), Grace Tame (2.0%), Tommy Dysart (0.8%), Scott Morrison (0.8%)] (95.4%), Kate Bush (1.1%). May contain traces of Hanson, Stranger Things, and Evil Angels.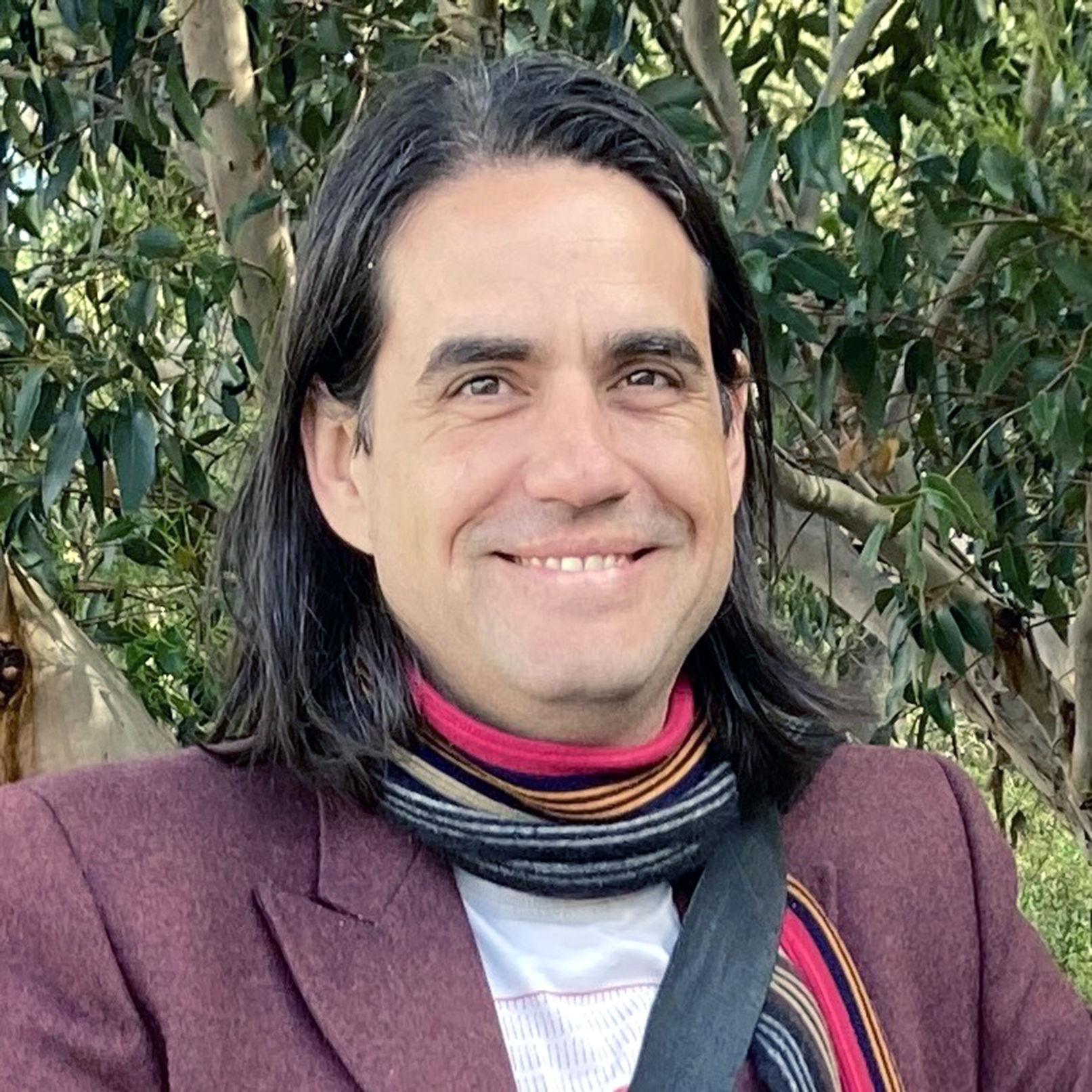 Chris Arnold lives in Perth, on Whadjuk Noongar country. Chris was shortlisted for the 2022 Peter Porter Poetry Prize, and he's currently completing a PhD in Creative Writing at the University of Western Australia. He specialises in electronic literature.
---
Field Notes for an Albatross Palimpsest
by Michelle Cahill
whence come those clouds of spiritual wonderment and pale dread, in which that white phantom sails in all imaginations?

Herman Melville
Oils, ochre, feather, flower, leaf, cliff, hailstone, storm, spume, wreck, wind wrack
*
Divining, latitude 37° south, Argentine, 23rd D
a canoe in calm seas, west of Cape Horn, the bird,
'ten feet, two inches from the tip of one wing to that of the other'
inspires scientific drawings, paintings, epicurean footnotes.
*
There was nothing artificial in our food chains,
shearwaters and black-beaked albatross provided a little leisure
first officer tied a leather tally to the neck of one such emissary.
Newer quarrels in parliament over slavery reduction,
not reaching targets.
*
Miscellany (viz. feathers, quill, plume, tail): Awe, hokai, hunga,
mākaka, punga-toroa, huruhuru, kaiwharawhara
*
'I ate part of the Albatrosses shot on the third, which were so good
that everybody commended and Eat heartily of them tho there was
fresh pork upon the table.'
He observed this, noted feathers from under the wing as if tin typing Māori rites,
'The women also often wore bunches of the down of the albatross
which is snow white near as large as a fist, which tho very odd
made by no means an unelegant appearance.'
*
Conserving his pronouns, Coleridge set a standard, transvalued,
a Christlike tender:
mariner, murderer, archangel, ark,
therein ranked.
*
(This bit is straight from the archipelagos – yellow-nosed, sooty, light-mantled
sooty, royal, black-footed, short-tailed, Laysan, antipodean …)
*
44,000 is a conservative estimate
of the number killed annually by Japanese longlines,
not excluding a gift to the southern bluefin tuna fisheries worth AU$7 million.
*
Bird to bird, eyes closed to restore span, an infinity travelled, a race,
extinguishing, variously entangled,
mother earth mouthing cure, cure, cure
is remedial.
Wind speed dramatically reduced by friction, the closer they get to the sea.
*
Midway, a receptacle, thirteen hundred miles of floating plastic
the littoral, its tidemark trail, indigestible pebbles, the ghosts sing their own
after fury, plastic spindles rattling
like a wound, a morsel.
*
Seasick, the beach vomits pelagic razors, umbrella handles,
shimmering gritty sand, bubble wrap spume, kitchen gloves, styrofoam.
*
Oh prodigy, it is foolish to trust the eye!
How pristine the coastline, cliff crags, the absence of churches,
a stoic's mandible, a hermit's genuflecting patella we expectorate
the swirling toxic nanos, squirt the sushi sauce
consume at high-speed, though suffering is natural
as wasting words.
*
Ditches of paper, documents, smart phones, plastic mouses cloned,
cut & pasted,
flattened and stuffed into the creaking landfill.
*
She/her cis-female albatross with a proclivity for Pepsi seeks
they/them 3D printer
wind slurps & spits, creels, snags, flotsam, floating, mudfish,
10% biodegradable corpse.
*
In April 1968, the Wahine Ferry storm killed over 180 birds,
the winds so fierce they were smashed against the Wairarapa cliffs
these dead birds are filleted, wineskins, inside out,
collapsed lungs, camphor preserved, yellow-bellied
under shelf light.
*
Riding the skin of the scalloped sea through the wind's teeth, as Ashken's
sculpture – water, air, wing, glide in ferrous cement, loyalist
displacing time, skimming separately
an ethics of bending physics to geography, kindred to a fault,
symbiotic, a space-clime warp.
*
They say that beauty is empyrean: what the eye of the poem desires to keep
cannot be, still.
Cited

John Hawkesworth, 1773, Voyages in the Southern Hemisphere, Vol. I, Title Page – Trove (nla.gov.au)

Albatross plumage descriptions: Forest Lore of the Maori by Elsdon Best, Victoria University of Wellington http://nzetc.victoria.ac.nz/tm/scholarly/tei-BesFore-t1-body-d2-d1.html p112

The Endeavour Journal of Sir Joseph Banks (gutenberg.net.au) 5 February 1769 and March 1770

'archangel, ark' and 'prodigy' are references from Moby-Dick by Herman Melville, 1842, chapter 42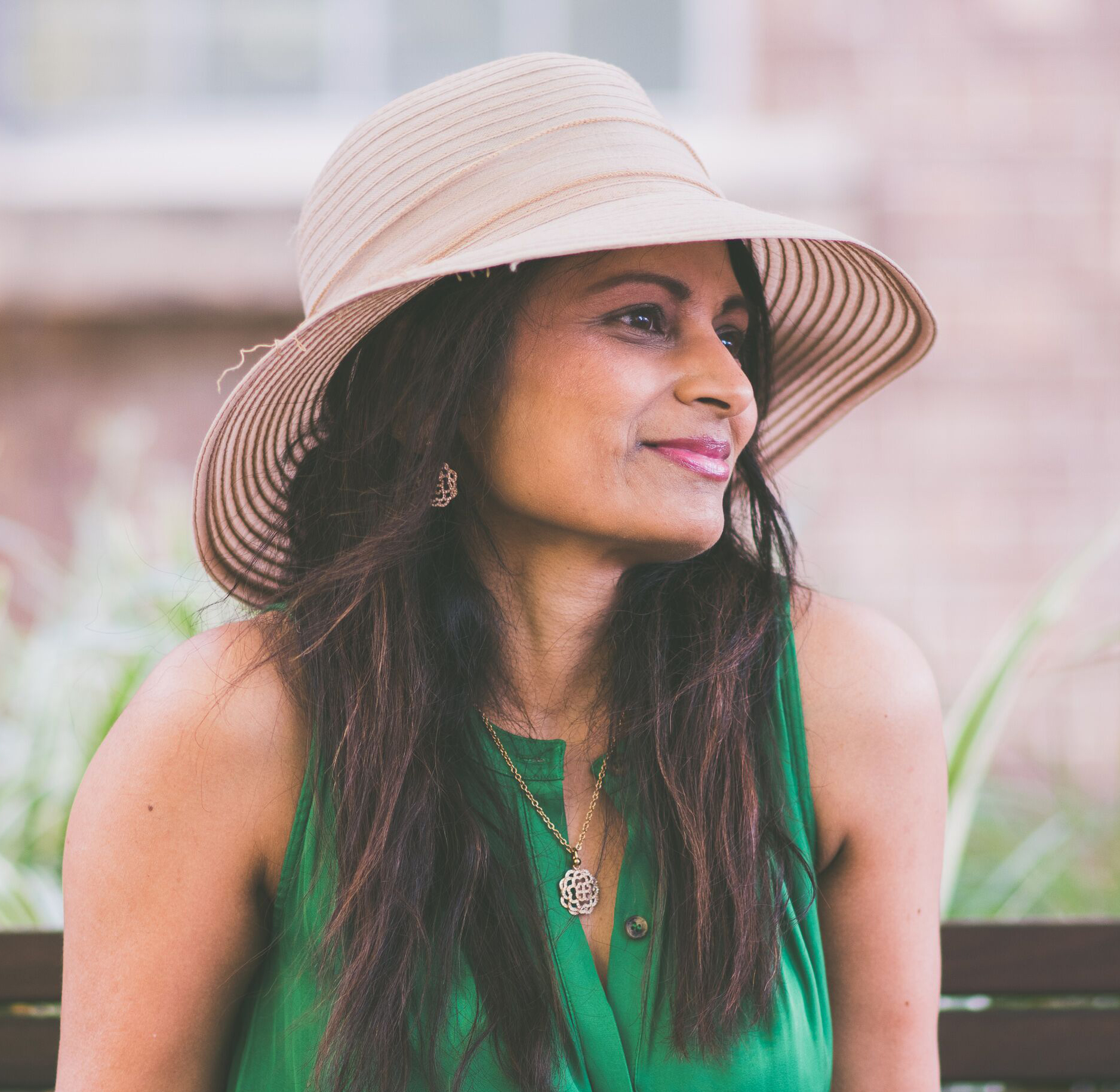 Michelle Cahill is an Australian novelist and poet of Indian heritage who lives in Sydney. Daisy & Woolf  is published by Hachette.  Letter to Pessoa  (Giramondo) was awarded the NSW Premier's Literary Award for New Writing. Her prizes include the Red Room Poetry Fellowship, the Val Vallis Award, the KWS Hilary Mantel International Short Story Prize, and a shortlisting in the ABR Elizabeth Jolley Short Story Prize. Her work appears in The Best of Australian Poems,  HEAT,  Plumwood Mountain,  Kalliope X and The Kenyon Review. 
---
by Dan Disney
Residents in the high country town of Benambra are cautiously optimistic it could be on the brink of another mining boom.

The Weekly Times, 4 August 2022
Angus McMillan is lost (again), bushwhacked
in the eucalypt fastnesses of Yaimathang
space, lolling in the dry wainscots
of a thirsting imaginarium, highlander pre-thief
expeditioneering through the land-folds
of community 100 generations deep
(at least) & parlously drunk (again), wandering
pointy guns through the sun-bright climes
later declaimed as alpine, o Angus, you're lairy
& hair-triggered as a proto-laird, scratching
exonyms into future
placeholders as effacement, chimeless
as your Caledonia Australis (yeah, pipped at the post
by 'Gipps Land,' that howling
strzeleckification), & in the fire-crazed hills
Benambra slouches, heat-struck
descendants squinting beside the vanished
(again) Lake Omeo, where ghosts flop
or palely wade, cascading
generations generating cascading generations
as if contagion, feral as syntax reasserting the mere
bunyipdoms of itself, & I read today
a zinc mining crowd
is bee-lining for the outskirts of town
where the brown farms end, & locals already
yipping in full chant, ANOTHER CHANCE FOR
DOOMSAYERS TO DO
EVERYTHING TO THWART ALL CHANCE
OF THIS MINE RE-OPENING, &
McMillan (dumbfounded, non-finding
founder) is out there, still, looping
in stumbles like a repetition
compulsion through the unheimlich
antipodean sublime, syphilitically
occupied in louche preoccupations (namely,
naming the already-named, the-there-&-known,
uttering under white gums in bullet & bulletin
the Quackmungees of his idylling) & while
Benambra's locals apply next layers
of sunscreen to the books they're calling history,
hallooing through firestorm, STAND UP
FOR OUR HERITAGE, in the big wet of his oblivions
McMillan is flat out like a bataluk drinking
amid the squatters & Vandemonians,
Iguana Creek, 1865, it is moments before death
& he's raising one more scotch
(again) in our direction, scowls into the clamouring
sweep of an existential curtain, falling
(as he is, into the old land's burr,
the only time you'll hear him speaking here)
BIODH FIOS AGAIBH AIR UR
N-EACHDRAIDH FHÈIN, A BHURRAIDHEAN.1
1 As per Peter Gardner's book: 'historians have tended to recognize the priority of McMillan and posterity has left us with all the names that McMillan conferred on the countryside except one – Strzelecki's "Gipps Land" instead of McMillan's "Caledonia Australis".' See Our Founding Murdering Father: Angus McMillan and the Kurnai Tribe of Gippsland 1839-1865, page 19. Exonymic renaming is one dimension of colonial effacement; in the generations after British annexation, a polyphony of invading languages systematically intersected the colonies' landscapes, including McMillian's Scottish Gaelic. The last lines in this text translate from that language, approximately, as 'idiots, learn your damned history.' Elsewhere, other capitalised lines are drawn verbatim from the Facebook group 'Anyone who has lived in Omeo, Benambra, Swifts Creek or Ensay'. 'Quackmungee' is the name of one of the vast areas of land controlled by McMillan, who is recorded in the Colony of Victoria's 1856 census as owning 150,000 acres. In the Gurnaikurnai language, 'bataluk' translates to English as 'lizard'; so total is the genocidal erasure of Indigenous culture that no record exists for the Yaimathang language group's word for 'lizard'. In 1865, McMillan died in Gilleo's Hotel, Iguana Creek.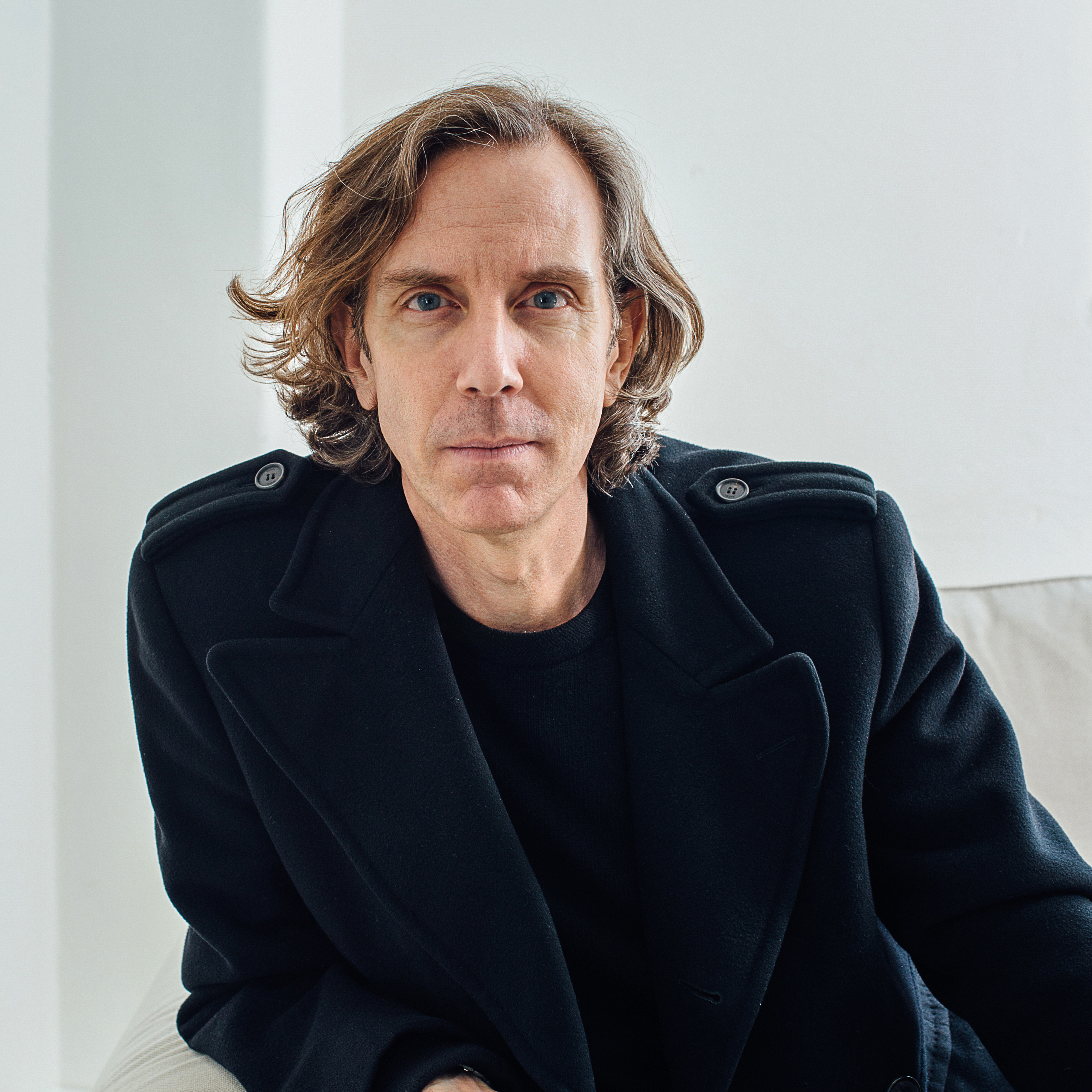 Dan Disney's most recent collection of poems, accelerations & inertias, (Vagabond Press 2021), was shortlisted for the Judith Wright Calanthe Award and received the Kenneth Slessor Prize. Together with Matthew Hall, he is the editor of New Directions in Contemporary Australian Poetry (Palgrave 2021). He teaches with the English Department at Sogang University, in Seoul.
---
Abiquiu, New Mexico
by Raisa Tolchinsky
the nurse watches as i swallow the first pale yellow pill.
aboriri – once a word used to describe sunsets, their final
flash. confirmation in the soft nod of the nurse
who says unlucky. the doctor: what a shame – blink of you
and the doppler heartbeat, shadow mass and fallopian
blur, your coiled rib – to give you a name is to say yes,
there was belonging, for belonging is to be inside while outside –
the womb another window, another word i hum
for this three-voiced pain – mifepristone, misoprostol,
promethazine, lullabies not red enough to sing – i'm angry
how even that root, aboriri, betrays me; to fail or to go missing though
i am trying to not leave you before you leave me – i am trying
like a good host to usher you gentle, back to blue.
so i do not speak baby out loud, for my mouth is forced
to smile, then fall at the formation. instead, i prefer hard t of fetus,
zygote, speck of dust, all mine, all creation. falling, felled
by my own hand i do not recognize – i fail you. how in hell
are there still stars, cigarettes, my messy scrawl? in the past tense
of the desert, we made you one thousand times, and only once.
the moon set, we bled you back to bile while the doctors watched.
i saw arroyos, snow, red cacti clinging – life tries so hard. i watched
the life in my eyes return as only my own. we drove around town,
my nails painted a color called fortune, my bloodied jeans,
my professional blouse. in the present tense, on the phone, my mother says oh fuck –
this mother tongue emptied into ordinary language i do not know how to speak,
but i speak to you. i say, travel safe – across the street a woman carries a toddler
and turns her face toward the sun – my own face bruised with light,
the grace of your presence i could not choose, though i gave it to you
the moon and ectoderm, sagebrush and neural tube.
what are the odds? infinitesimal, impossible grief
i allow wide mountains,
red bloom –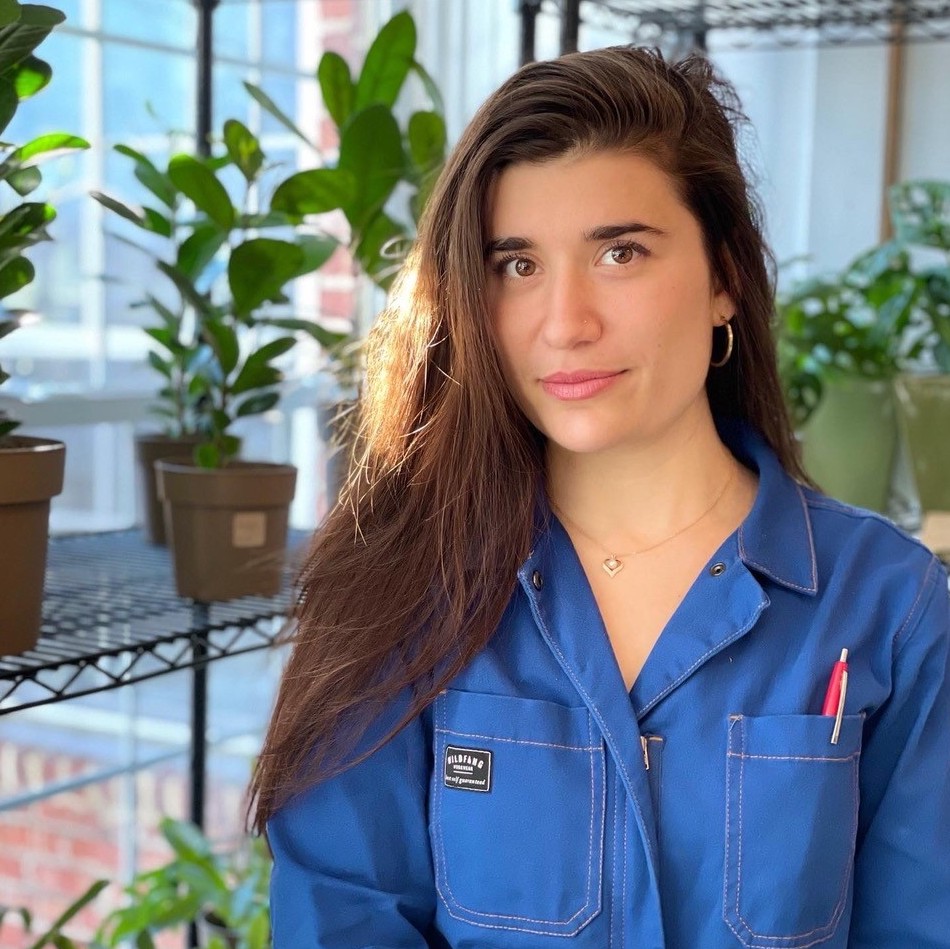 Raisa Tolchinsky writes about love, grief, and the wisdom of the body. She is the recipient of the Henfield Prize for Fiction and two Pushcart Prize nominees in poetry. Raisa earned her MFA in poetry from the University of Virginia and her BA from Bowdoin College. She is trained as an amateur boxer. Her chapbook Number One Deadliest, an eco-poetic meditation on boxing and climate grief, was published with the Under Review in 2021. She was shortlisted in the 2021 Peter Porter Poetry Prize. Currently, Raisa is the George Bennett Writer-in-Residence at Phillips Exeter Academy in New Hampshire.