Calibre Prize
Façades of Lebanon
Winner of the 2021 Calibre Essay Prize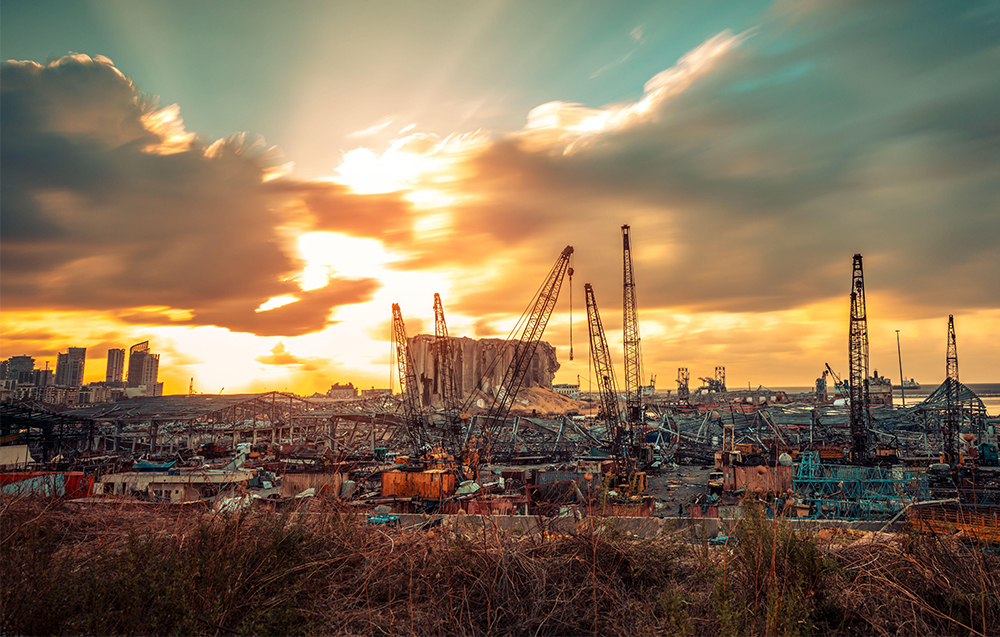 Listen to this essay as read by the author.
As the March and April evenings grew hotter, the streets of East Beirut were as empty as our calendars. The grumble of traffic had disappeared. Without the usual smokescreen, the nearby mountains and coastline were visible for weeks. Parks are scarce in Beirut and gardens are private, but this spring, vines and bougainvillea were clambering over the high walls and no one was trimming them. It was possible to take solitary walks and hear birdsong.
The only reminder of the city's previous energy were the leaves shifting in a sea breeze from the port, which East Beirut surrounds like raked seating in a theatre. All that moved in the lanes of Achrafieh, Gemmayzeh, Mar Mikhaël, and Monot was sunlight and shadows. For the first time, every neighbourhood knew what it felt like to be left alone. That was how the ruin began.
Continue reading for only $10 per month. Subscribe and gain full access to Australian Book Review. Already a subscriber? Sign in. If you need assistance, feel free to contact us.