Amnesia Road: Landscape, violence and memory by Luke Stegemann
NewSouth, $34.99 pb, 282 pp
History
Unearthing the dead
A literary meditation on landscape and violence
In 2019, the Spanish government exhumed the remains of General Francisco Franco from the Valley of the Fallen memorial to relocate them, bringing the controversial dictator alive in national debate in a way he hadn't been for decades. Franco's wasn't the only body to resurface in Spain. Of the 170,000 non-combatants – innocent people – murdered during the Spanish Civil War of 1936–38, 115,000 were killed behind nationalist lines, then buried under decades of silence. In recent years, however, the people of Spain have begun unearthing mass graves, ordering DNA tests in search of lost relatives, and hotly arguing the historical and cultural narratives of Franco's dictatorship.
As with the Civil War, the colonial invasion of Australia was an attempt to forge a new society. Cultural historian and hispanist Luke Stegemann frames this likewise as a civil war: a prolonged, murderous battle for control over the land and its resources. As in Spain, this long under-acknowledged violence is at the centre of intense public debate, with the controversy over the ABC's recent use of the term Invasion Day just one of the latest developments.
Continue reading for only $2.50 per week. Subscribe and gain full access to Australian Book Review. Already a subscriber? Sign in. If you need assistance, feel free to contact us.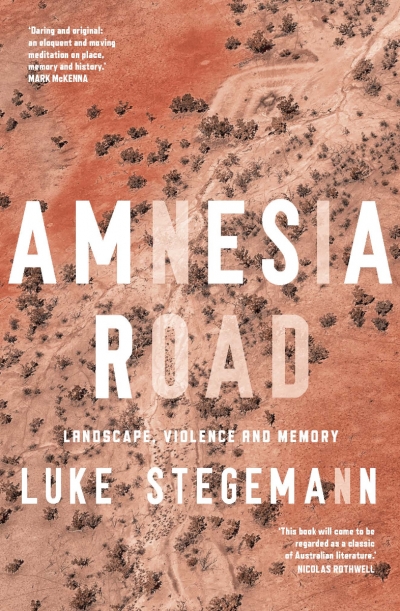 Amnesia Road: Landscape, violence and memory
by Luke Stegemann
NewSouth, $34.99 pb, 282 pp