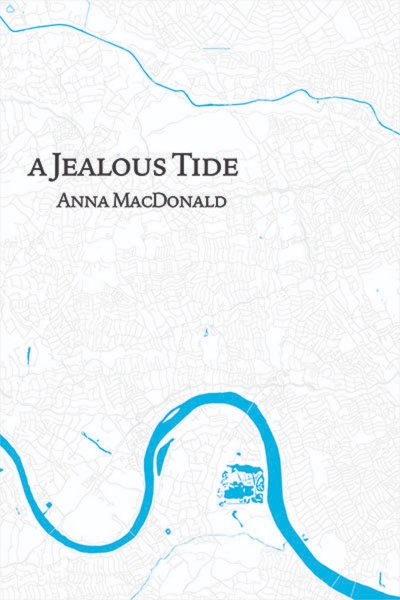 A Jealous Tide
by Anna MacDonald
Splice, $34.99 hb, 224 pp
Fiction
'Still and still moving'
Anna MacDonald's painterly eye
Rivers seem to be something of a preoccupation for Melbourne writer Anna MacDonald. They feature prominently in her 2019 essay collection, Between the Word and the World, and are both setting and centrepiece to her first novel, A Jealous Tide.
For MacDonald, rivers – whether London's Thames or her beloved Yarra – are so much more than a way to navigate a city. They are also an invitation to see: to look beyond the murky surface and sound out the depths; to see the world as it is rather than simply how it appears. To travel a river, she says, quoting German writer Esther Kinsky in Between the Word and the World, is to relinquish oneself to a 'restless, transient land'; a border zone that conjures up 'dislocation, confusion and unpredictability in a world that crave[s] order'. Far from being places of peace, rivers are dangerous territory where it is easy to become unmoored and lost.

To continue reading, sign in or subscribe to ABR.Subscriptions start from as little as $10 per month. If you need assistance, feel free to contact us.
Supporting Australian writers and readers
Australian Book Review – now sixty years old – stands for independent, reasoned journalism. Never has it been more important. Help us to support Australian writers by making a tax-deductible donation. ABR Patrons sustain and enhance this unique critical resource.

DONATEBECOME A PATRON