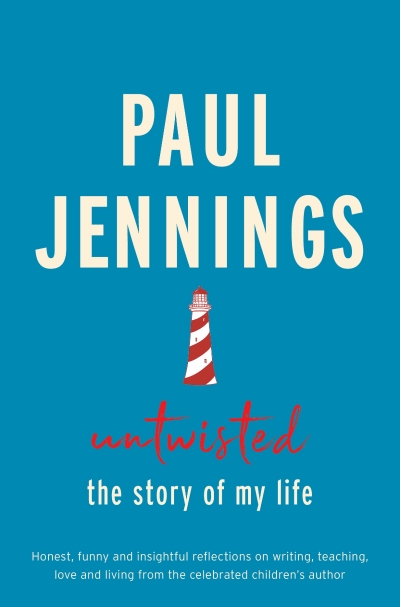 Untwisted: The story of my life
by Paul Jennings
Allen & Unwin, $34.99 hb, 336 pp
Memoir
Winning the lottery
Paul Jennings's unusual new memoir
Paul Jennings's literary career can be traced back to three whispered words from the author Carmel Bird, who taught him writing at an evening class in Melbourne in 1983. 'You are good,' she told him. Jennings was an unpublished forty-year-old at the time, yet within two years Penguin had launched his first short story collection, Unreal!
Jennings recalls this moment with Bird in the opening chapter of Untwisted. It is this memoir's departure point for charting the English-born writer's journey from a disrupted, often unpleasant childhood, through a teaching career, and ultimately to his status today as, at seventy-seven, arguably Australia's greatest living children's author.

To continue reading, sign in or subscribe to ABR.Subscriptions start from as little as $10 per month. If you need assistance, feel free to contact us.
Supporting Australian writers and readers
Australian Book Review – now sixty years old – stands for independent, reasoned journalism. Never has it been more important. Help us to support Australian writers by making a tax-deductible donation. ABR Patrons sustain and enhance this unique critical resource.

DONATEBECOME A PATRON