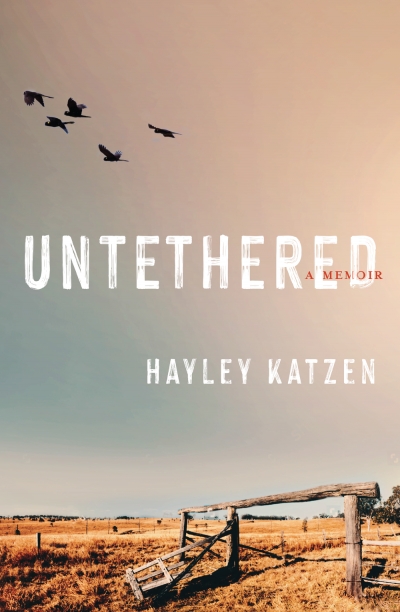 Untethered
by Hayley Katzen
Ventura Press, $32.99 pb, 367 pp
Memoir
Untethered
by Hayley Katzen
What tethers you to your life? For most people it is the filaments of connection – family, place, friends, work. Hayley Katzen becomes untethered in multiple ways in this engaging and highly readable book. Many will identify with that period of life when you are technically a functioning adult, but there remains a long, long journey ahead to real adulthood. Katzen has a sevenfold whammy: a broken family life; the trauma of immigration; losing her Jewish heritage; discovering herself as a lesbian; dropping out of a career; moving to the country; and falling in love with an 'unsuitable' woman.
This memoir could be classified under a burgeoning genre: 'How the hell did my life turn out this way?' But there is another deeper strand that Katzen taps into: the eternal Ulysses quest to find meaning in the daily round of chores, commitments, contrary feelings, and pressures of a life.

Subscribe to ABR
for as little as
$10 a month
to read the rest of this article.If you are already a subscriber, click 'Sign In' in the top left-hand corner of the screen. If you require assistance,
contact us
or consult the
Frequently Asked Questions
page.